La lógica del trading es instinto humano | The logic of trading is Human instinct - Cripto Club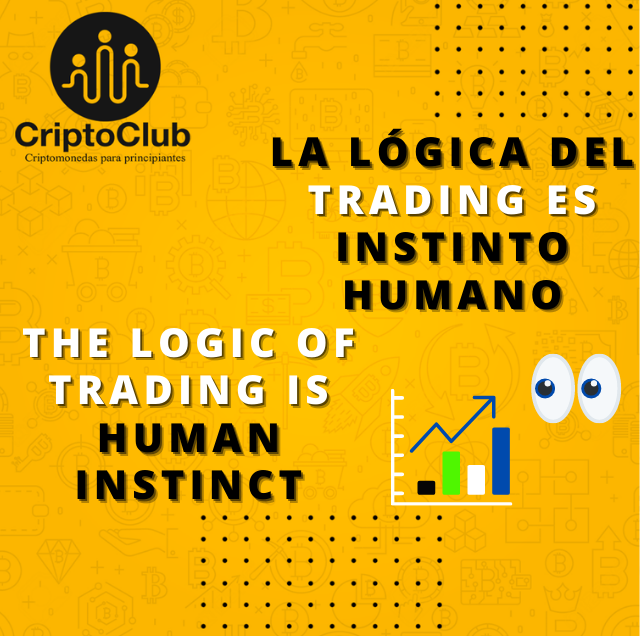 Es posible que en determinadas ocasiones te cueste entender lo que sucede en el mercado de las criptomonedas y el trading en general. Por eso, hoy te queremos decir algo: tus decisiones al momento de invertir no pueden estar influenciadas por otra persona o por ideologías. Al final el botón lo presionas tú.
It is possible that on certain occasions it´s difficult for you to understand what happens in the cryptocurrency market and trading in general. Therefore, we want to tell you something today: your decisions when investing cannot be influenced by another person or by ideologies. In the end the one who presses the button is you.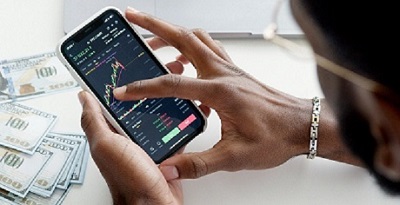 FUENTE | SOURCE
Así es, cripto amigo.
Todos hemos pasado por ese momento en el que nos olvidamos de aceptar que nos equivocamos y enfrentarnos a las consecuencias de nuestro error. Al menos eso pensamos nosotros.
That´s right, crypto friend!

We have all been through that moment where we forget to accept that we were wrong and face the consequences of our mistakes. At least that's what we think.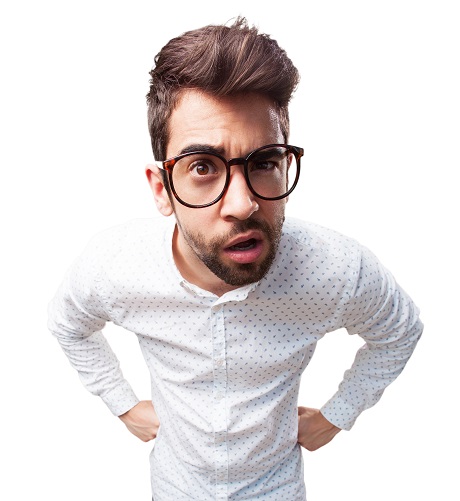 FUENTE | SOURCE
Cuéntanos, ¿Qué opinas tú? | Tell us, what do you think about it?
La lógica del trading es instinto humano. Sí, así como lo lees. Puedes analizar, crear tus propias hipótesis y demás; pero, la decisión que tomes será en base a la experiencia que vayas adquiriendo en este criptomundo progresivamente.
Te pondremos un ejemplo.
Si vas caminando por la noche y miras que en la esquina de la calle se encuentran dos hombres con un cuchillo en la mano y vestidos de negro ¿Qué te dice el instinto?
Seguramente, estaría gritándote: ¡Aléjate, sal de esta zona lo más pronto posible! No tienes que buscar razonamientos lógicos, ni pensar mucho; la decisión ya estaría tomada por una vivencia anterior o por simple prevención.
The logic of trading is human instinct, yes, as you read it. You can analyze, create your own hypotheses and others; But, the decision you make will be based on the experience you progressively acquire in this crypto world.

We will give you an example.

If you are walking at night and you see that on the street corner there are two men with a knife in their hands and dressed in black, what does your instinct tell you?

Surely, it would be yelling at you: Get away, get out of this area ASAP! You don't have to look for logical reasoning, or think a lot (If you do, c´mon, you´ll be in real danger); the decision would already be made by a previous experience or by simple prevention.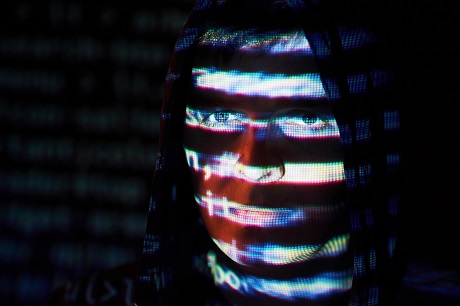 FUENTE | SOURCE
Esto ocurre también en el trading,
la experiencia es la que toma la elección.
Ese instinto está presente incluso al momento en el que miras alguna criptomoneda, quieres comprarla y algo te dice que va subir; pero sigues buscando razonamientos para no comprarla por una razón no justificada.
Es por esto que, no puedes pensar que tomaras las mejores decisiones por solo leer un artículo o ver un video. Debes pasar a la acción y con cada falla, aprender y seguir adelante. Las mejores decisiones vienen desde esa voz que nos susurra al oído lo que más nos conviene.
This also happens in trading; experience is what makes the choice. That instinct is present even when you look at a cryptocurrency, you want to buy it and something tells you that it is going to go up; but you keep looking for reasons not to buy it for an unjustified reason.

This is why you cannot think that you will make the best decisions just by reading an article or watching a video, you must take action and with each failure, learn and move on. The best decisions come from that internal voice that whispers in our ear what is the best for us.
Síguenos en nuestra página web y redes sociales si quieres saber más (solo debes hacer clic sobre los iconos) ¡Te esperamos!
Follow us on our website and social networks if you want more (just click on the icons) We are waiting for you!







Posted Using LeoFinance Beta
---
---