Pronostico deportivo 8 de junio ----Sports Forecast June 8

---
¿Te gustan los goles? Entonces no te pierdas el próximo partido de la final de la Stanley Cup entre los Florida Panthers y los Vegas Golden Knights. Estos dos equipos han demostrado ser los más ofensivos de la liga, y se espera que haya un festival de anotaciones en el hielo.
Los Panthers llegan al juego con la necesidad de reaccionar tras perder los dos primeros encuentros en casa de los Golden Knights por marcadores abultados. En el último partido, cayeron por 7-2 y tuvieron que cambiar de portero en el segundo periodo. Sergei Bobrovsky no ha estado a la altura de las expectativas y ha recibido 11 goles en 33 tiros. Su sustituto, Alex Lyon, tampoco pudo contener el vendaval ofensivo de Vegas, que aprovechó todas las debilidades defensivas de Florida.
Los Golden Knights, por su parte, están en estado de gracia y quieren ponerse a un paso de levantar su primera copa. Su líder goleador es Jonathan Marchessault, que lleva 12 tantos en sus últimos 12 juegos, incluyendo dos en el último encuentro. Su caso para el trofeo Conn Smythe es cada vez más sólido. Además, cuentan con la solvencia de Adin Hill en la portería, que ha detenido 28 de los 30 disparos que le han hecho los Panthers.
El juego se disputará el jueves 8 de junio a las 8:00 p.m. (hora del este) en el BB&T Center de Sunrise, Florida. Puedes verlo por ESPN o por NHL.com1. Si quieres apostar por el resultado, te recomendamos que lo hagas por más de 5 goles en el juego, ya que ambos equipos tienen un promedio de 3.5 goles por partido en estos playoffs2. No te pierdas este espectáculo de hockey sobre hielo que te hará vibrar con cada jugada.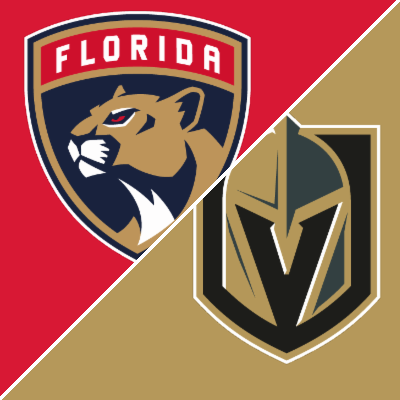 NUESTRO PRONOSTICO ES:OVER +5.5 GOLES
---
MUCHA SUERTE EN ESTA APUESTA
---
Do you like goals? Then don't miss the next game in the Stanley Cup Final between the Florida Panthers and the Vegas Golden Knights. These two teams have proven to be the most offensive in the league, and there is expected to be a scoring fest on the ice.
The Panthers come into the game needing to react after losing the first two home games to the Golden Knights by lopsided scores. In the last game, they lost 7-2 and had to change goalkeepers in the second period. Sergei Bobrovsky has not lived up to expectations and has conceded 11 goals on 33 shots. His replacement, Alex Lyon, also couldn't contain Vegas' offensive gale, which took advantage of all of Florida's defensive weaknesses.
The Golden Knights, for their part, are in a state of grace and want to get one step away from raising their first cup. Their leading scorer is Jonathan Marchessault, who has 12 goals in his last 12 games, including two in the last game. His case for the Conn Smythe trophy is growing stronger. In addition, they have the solvency of Adin Hill in goal, who has stopped 28 of the 30 shots the Panthers have fired at him.
The game will be played on Thursday, June 8 at 8:00 p.m. (Eastern Time) at the BB&T Center in Sunrise, Florida. You can watch it on ESPN or on NHL.com1. If you want to bet on the result, we recommend that you do it for more than 5 goals in the game, since both teams have an average of 3.5 goals per game in these playoffs2. Don't miss this ice hockey show that will make you vibrate with every play.
OUR FORECAST IS: OVER +5.5 GOALS
---
GOOD LUCK IN THIS BET
---
---