CROSS COMMUNITY CONTEST || CULTURAL STEREOTYPES || 4000 HIVE DELEGATION PRIZE POOL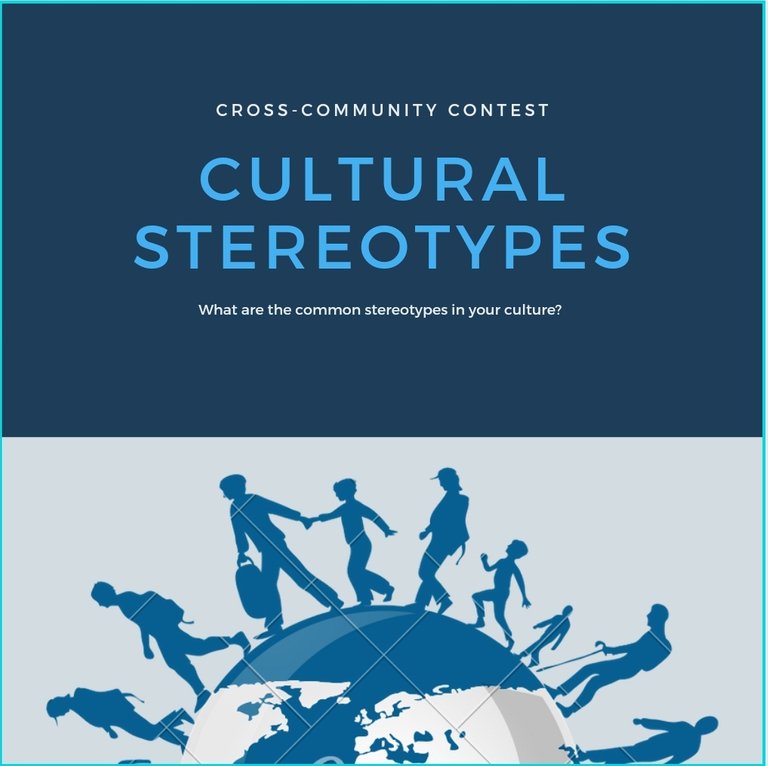 Hello everyone this is @starstrings01, we are in the month of April and here comes another monthly cross community contest. This time, we are bringing back a very interesting topic we had treated in the time past which is Stereotypes.
Stereotype to my understanding is when a particular belief is being generalized to a particular category which may not always true.
We all have been in a position where we feel being grouped for a particular habit due to where we come from. For instance, I come from Nigeria and the Yoruba people which is my tribe has a stereotype for loving parties. They say, we party almost every weekends which is not always true.
I am sure you have gotten my point now, so I would like to know those stereotypes that you face through or commonly said due to your background and where you come from. Most importantly, It would be great if you share how you feel over these stereotypes, and how much it may have affected you from things you wanted.
RULES AND REQUIREMENTS
Publish your entry in either Cross Culture Community or Blogging challenge community then cross post to the other.
Use the tag #stereoculture as one of your first five tags
Make sure to be following @starstrings01, @blogging-team and @selfhelp4trolls for more contests updates.
Share to twitter using the #hive #stereoculture #hiveblogshare tags.
Reblog and vote this post
Share your entries to the SMILE DISCORD SERVER in #stereoculture Channel category
Invite your friends to participate and leave a link of this post in your entry.
PRIZES
MOST ENGAGED AUTHOR - 1000 HIVE POWER DELEGATION
FAVOURITE AUTHOR - 1000 HIVE POWER DELEGATION
4 FAVORITE AND ENGAGED AUTHORS - 500 HIVE POWER EACH
Note: Engaging with other authors through comments would be well appreciated and would boost your chances on winning a prize but it is necessary to follow all the requirements to the contest.
DEADLINE: 30th of April 2021...
🌎🌎🌎🌎🌎🌎🌎🌎🌎🌎🌎🌎🌎

Come join us in Hive Cross Culture where we talk and share ideas about Culture, language and travel and share any bilingual content. Join our discord
We also have a @crossculture account curating bilingual posts and running contests to support local communities. If you like what we do, please consider delegating to @crossculture or follow our trail 🙂
🌱🌱🌱🌱🌱🌱🌱🌱🌱🌱🌱🌱🌱🌱🌱🌱🌱🌱🌱🌱
---
---