SMILE + CROSSCULTURE COMMUNITY CONTEST WINNERS || 4000 HIVE DELEGATION

This is @starstrings01. I am glad to say that it has come to the end of the first crossover contest by the smile and crossculture community and I am delighted by the entries of the contest.
First, I apologise for loosing track of the deadline. I got occupied with life and totally forgot it was a 7 days contest instead of the normal 2 weeks contest. Funny enough, nobody reminded me 😅 not even the partakers of the contest or my contest validators. I hope my apologies are accepted.
Back to business, we had a total of 12 entries which was submitted within and after the post deadlines. Below are the post entries to the contest.
Below is the Contest sheet showing the requirements fulfilled by the authors.

Apologies if you may not able to view it but that's the best I can do as I blog through a mobile phone.
From the sheet, only 3 author fulfilled all the requirements of the contest. So only their posts was reviewed and how they engaged with other authors. The authors are @argeh, @wolfofnostreet and @kattycrochet.
MOST ENGAGED AUTHOR: This goes to @argeh for making a total of 7 healthy comments.
BEST WRITTEN POST: This goes to @wolfofnostreet for giving out most elaboration and gist of her life at school..
These two authors would receive a delegation of 2000 Hive Power each from @whatamidoing during the day.
THANK YOU ALL FOR PARTICIPATING
🌎🌎🌎🌎🌎🌎🌎🌎🌎🌎🌎🌎🌎

Come join us in Hive Cross Culture where we talk and share ideas about Culture, language and travel and share any bilingual content. Join our discord
We also have a @crossculture account curating bilingual posts and running contests to support local communities. If you like what we do, please consider delegating to @crossculture or follow our trail 🙂
🌱🌱🌱🌱🌱🌱🌱🌱🌱🌱🌱🌱🌱🌱🌱🌱🌱🌱🌱🌱
I'm also getting much more involved with Natural Medicine, Hoping to help them connect and reward autonomous and conscious communities around the world.
Consider buying the LOTUS token at leofinance.io 's LeoDex or posting at naturalmedicine.io where you can browse posts about healthy lifestyles, spirituality, farming, yoga, psychedelics, healing techniques and more. All your posts will automatically appear at the Natural Medicine community at Hive and you can earn LOTUS and HIVE.
Help us spread the word by liking and sharing posts by Natural Medicine on Twitter and Instagram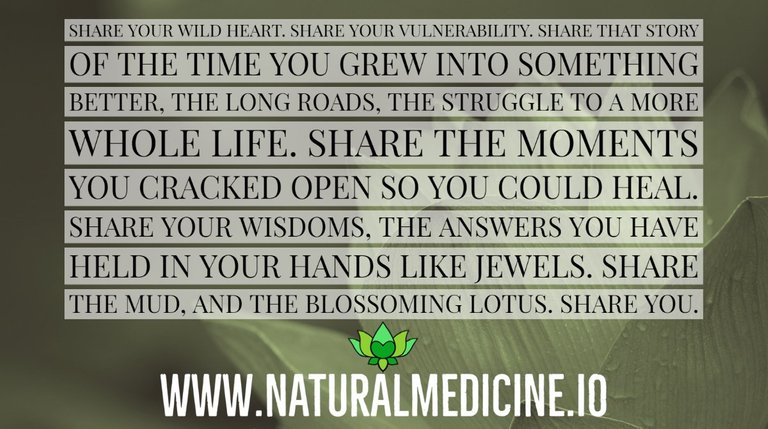 ---
---