I Farted In My Pants #iamenraged
Did I get your attention?
G'day to those that read.
A Rob P. Cruisin Rant
My friend @russellstockley mentioned the other day about Headlines that attract attention and make him stop and read.
Like Russell I also look for headlines, topics etc that I find interesting or that attract my attention.
I don't want anyone to take this the wrong way BUT #iamoveriamposts yes the hastag I am whatever headlines followed by day 99 or week 27.
This does not attract my attention #iamalivechallenge day 53 just wonderful so in other words nothing to see here because I know your alive for 53 days have a party NOT.
Where as a simple headline as an example
Today when I picked my nose and part of my brain came out
Yes you have my attention.
Put the #iamalive #iamengaged #iamwhatever in your writings it dosn't have to be your headline do something different to attract attention.
Remember the more boring it is and looks the less upvotes and less attention you are going to attract.
Want the big votes then make it interesting be The Purple Cow, Unicorn, Wally or whatever takes your fancy.
If it bores me and others I know then the law of averages says it is also boring to most.
If it is boring #iamdisengaged
Rant Over.
Keep it Interesting People
Have A Good One
Regards
Rob P.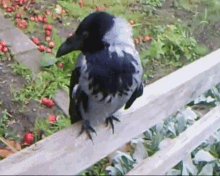 The CTP Crow
---
---