A Close Call This Week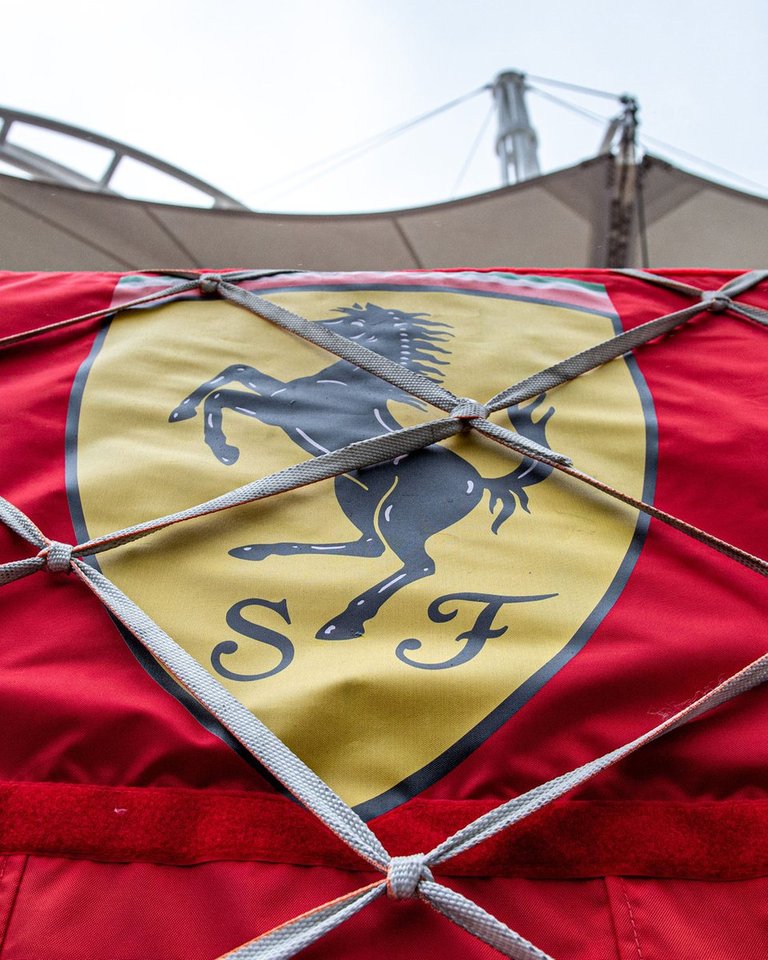 Two plane loads of essential equipment were delayed due to fog at Mexico's airport on Tuesday and this has put a spanner in the works to a system that runs like clockwork. Formula One is all about precision and timing running like clockwork, but if you have no cars then what?
Formula One Teams over the last 24 hours have been under immense time pressure more so than normal. The Mexican Grand Prix finished last Sunday with teams moving onto Brazil for this weekends race. The plan was to have the cargo ie cars and spares and everything else delivered on Wednesday which as it happens didn't go according to plan.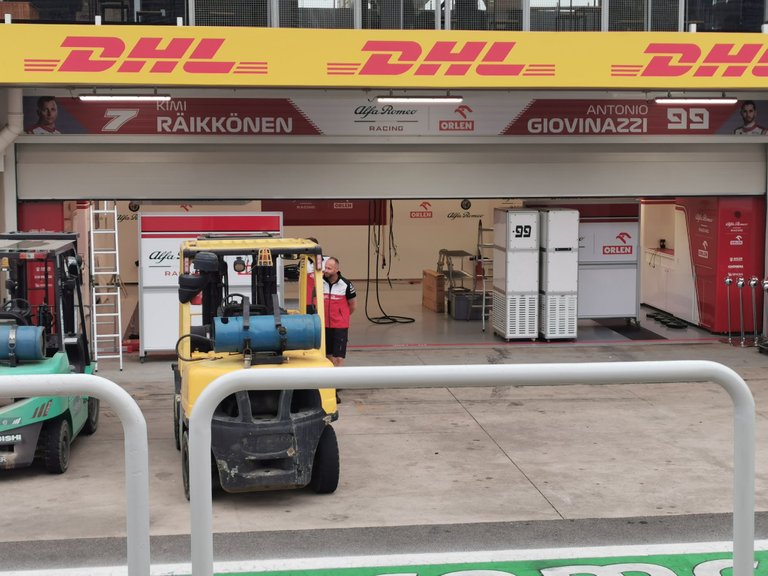 source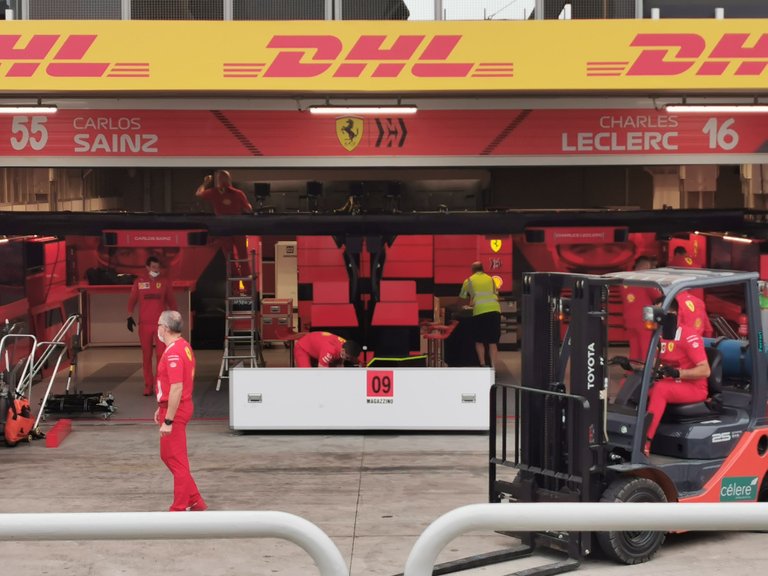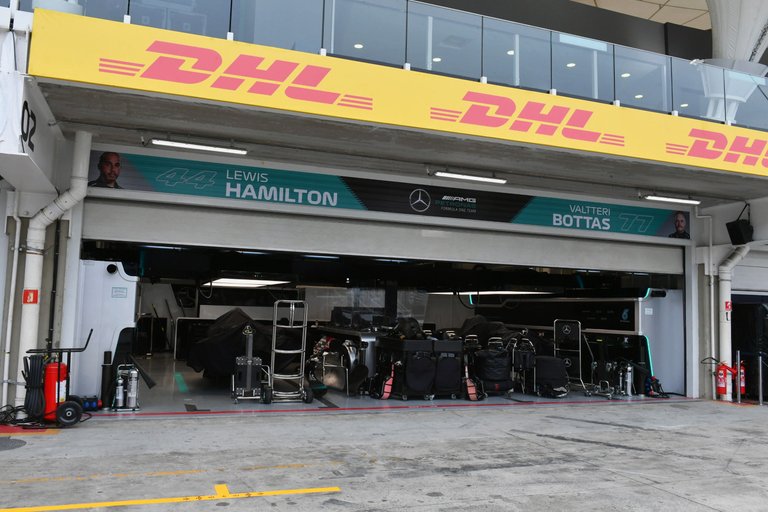 source
Mercedes and Red Bull had their cars, but the engines were on the other flights.
The cargo was flown from Mexico to Milan and then onto Sao Paolo, Brazil with only one plane arriving on Wednesday. The second and third plane arrived last night meaning the teams had to forget about sleeping and work through the night into the morning. The customary curfew was relaxed as otherwise there would be no practice sessions with qualifying planned for later today. One can never bank on the weather being fine for flying as things do happen. I remember when the volcanic ash grounded flights in Europe for days a few years ago and anything is possible.
This was bound to happen as the teams are up against it pushing their luck with a logistical nightmare each week. There is no back up plan and what if the delay wasn't just bad weather which it was this time. There is no plan B and the FIA should at least consider this as a wake up call. Move everything forward by 12 hours or at least do something different.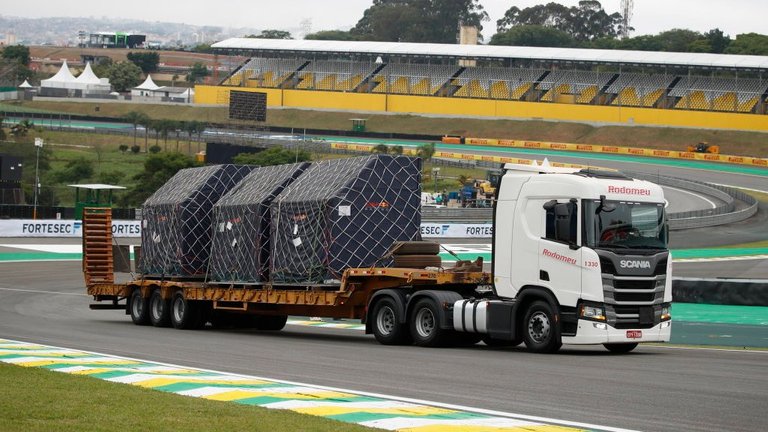 Last night there were 4 teams with nothing but an empty garage and the others were not any better off. Mercedes, Red Bull and two other teams had their cars but nothing else. No engines and no tools so there was no advantage gained by any one team.
In the past teams used to carry one extra car as back up and if the number of races is going to increase I believe some other planning needs to happen. Budget restrictions took away the extra car which is understandable. This week they got lucky but who says the next time they will have time to fix the problem. Normally there is no issue as in Europe they truck everything themselves but international flights covering bigger distances is the problem. Teams pack up on Sunday night so surely the freight should be collected that same evening and not left till a flight on Tuesday morning. This I think will be the new plan as why the delay as there is no need for the lost time.
---
---