A Closer Look At VET (VeChain)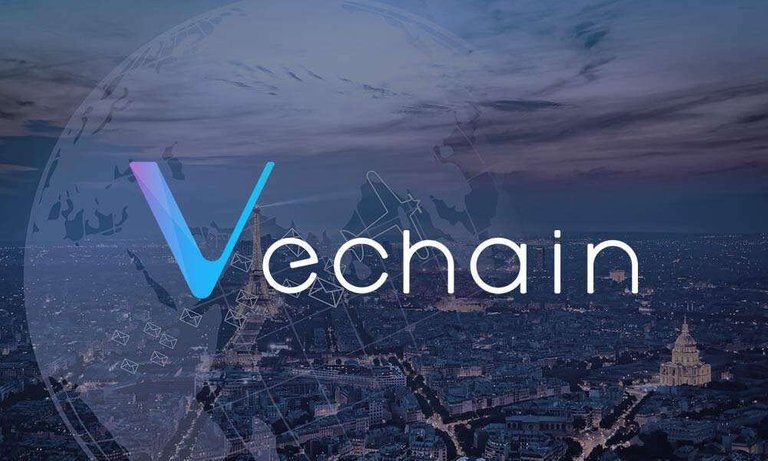 I did a post earlier this week about VeChain or VET needing more partnerships and as this is part of my home work for doing the DYOR, so I thought why not share some stats and thoughts. We hear about these Crypto projects, but generally have no clue what they entail so we are all learning at the same time. My plan is to be a specialist on every Crypto project I invest into as you need to know your investment is safe and will earn you the returns you are looking for. I don't believe in gambling as being involved so early in Crypto we have a window of opportunity to make that time count before the window closes.
Firstly let us see where VEChain (Vet) is in the Crypto Market Cap rankings as I know they have a shed load of tokens.
Market Cap Rank 34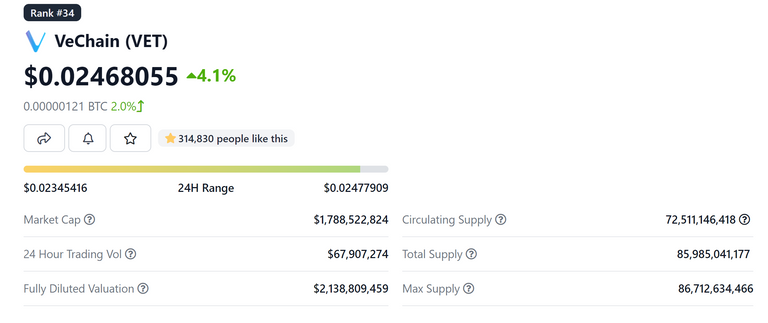 Max supply 86,7 Billion is a big number with a Circulating Supply of 72.5 billion. These numbers don't really deter me as you need to hold VET in order to earn the gas fees (VTHO) which pay for the transactions. This will become clearer and will try and explain why those numbers are not alarming. The ATH was $0.28c in April 2021 so the price of $0.024c now is $0.25.6c down or more than 10x.
VTHO is the gas fee token which stands for VetThorchain for those of you that have RUNE, Vet uses your Blockchain for their gas fees. The price of VTHO today is a rather dismal $0.00158 which equates to 632.91 VTHO per dollar. These are important numbers and the businesses using the VeChain currently are having a service provided that is literally costing them peanuts. This will not necessarily be the case in a few years time and by then they better have enough VET staked to cover their costs.
Currently there needs to be 1.1 million transactions to burn the daily VTHO that is generated. When the price of VTHO rises along with the VET price that daily number will decrease which in theory should make VTHO a valuable token to have. The key take from this is a "demand" is required to make this happen and without that the price will reflect the daily usage.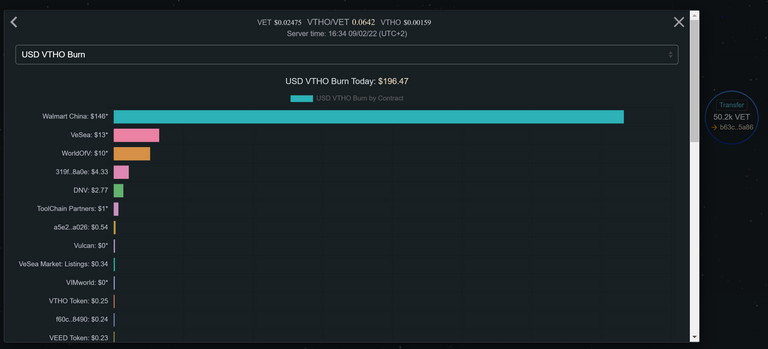 If your oldish like me you may need to zoom in, but that would be fairly depressing as the numbers are not great. This is definitely a Crypto project which we could label "a work in progress".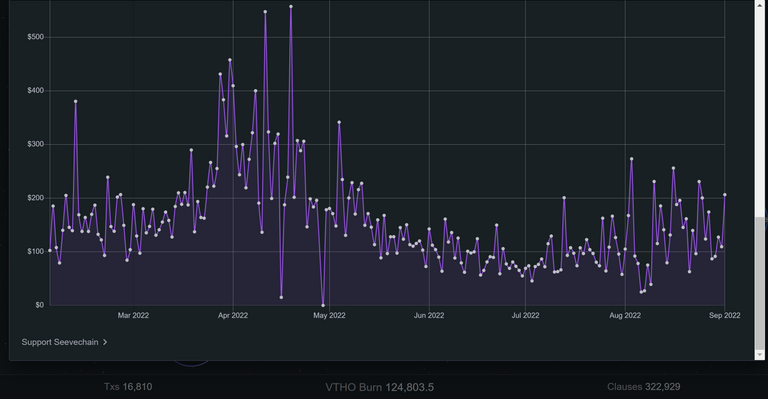 Today there has been 16 810 transactions so far which has burnt $196.47 VTHO which is something, but nowhere near what is required to push the price up.
If we look at the figures a little closer knowing the cost of each transaction is currently $0.011c each 1.1 million transactions equating to $12 100. VEChain needs to be 60 x busier in order to burn the daily VTHO. This is where price makes a big difference as the transaction prices need to rise burning more VTHO in the process. For interest sake VTHO had a ATH of $0.046712273391 on Aug 29, 2018 which is a few days older than 4 years. I don't see why it cannot regain that price as it just needs more partnerships.
When you have a client like Walmart using your Blockchain it doesn't mean you have made it as they are using the services for free in a way. Walmart have spent a grand total of $146 (13 272 transactions) with each transaction costing only $0.011c. Talk about a bargain whilst providing a genuine service.
Looking deeper into a project can highlight certain issues that should make you well aware of what you are investing into. Just by doing the numbers we can see how this could work and there is no reason for it not to succeed. The way I see this is if VEChain never had Walmart they would not be in business as they are a supply chain blockchain. 75% of your usage is by one client and that is rather scary so they need to grow their daily client usage list.
Looking at the various partnerships shown below one would only need a few to start making this project a success.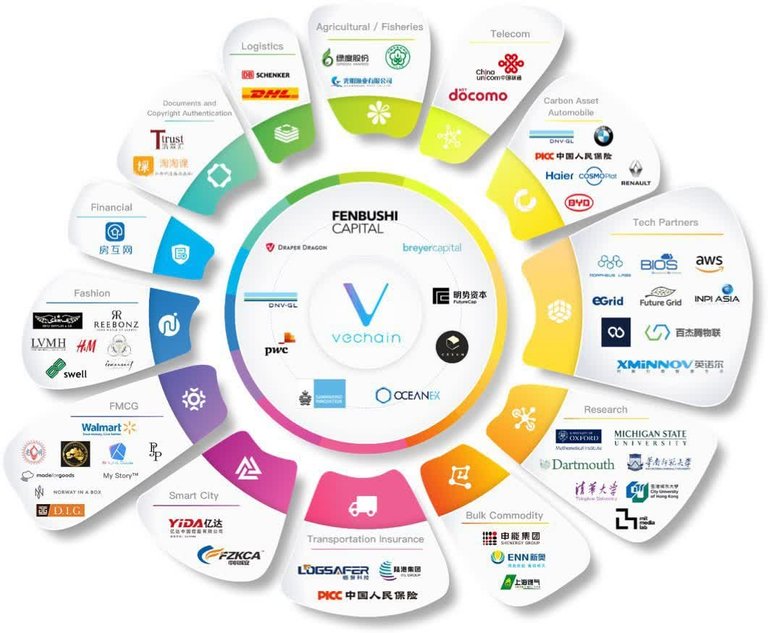 As you can see the potential is definitely here with many of these projects still in their infancy. DHL, BMW, Bayer and Shenker stand out along with their partnership with AWS (Carbon emissions) which does ask the question they have Walmart and why not Amazon? There is definitely one to keep an eye on as once you throw some of these companies into the mix 1.1 million transactions daily would be comfortably achieved. I still see this as a "gem" and not a lost cause and will be staking slowly as there is no rush on this long term hold. The more VET you hold the more VTHO you earn and who knows what is possible. One can accumulate a large bag with the prices so low which could pay off within the next 2-5 years.
The final thought on VET is that some projects will take longer than others for adoption to take place. This one in particular needs companies to jump on board and that type of change takes time to filter through.
Posted Using LeoFinance Beta
---
---