Boring Is Good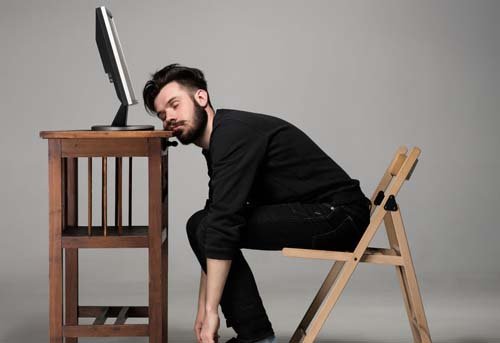 People often complain abut the markets being too quiet with not much happening especially when it is in the accumulation phase or sideways movement. Boring perhaps for an outsider looking in, but for those involved within this is the best time to accumulate and grow.
The last time this happened I couldn't see the values and only realised what had been achieved when the prices shot up leaving me rather speechless. The knowledge and lessons learnt during the last cycle are definitely coming into play as who would have thought how valuable this time really is. Nothing seems to be happening, but there is plenty going on.
There is nothing boring about being able to earn every single day across your entire portfolio. Whether it is 5 coins,10 coins or 100 it is all growth that is making your bags bigger. Many don't realise how powerful this phase is as the ability to double or triple your $$$ value is possible.
Why would anyone want their investment to moon when they can have more with a little patience as the price will eventually moon at some point. Adding to your stake via funding and compounding along with the APR will seriously speed up the rewards each day. On one of the projects I have staked the daily return has grown from 5 tokens to 7.4 daily just in the last 3 months telling me I have grown the stake by nearly 50%. This would be impossible in a Bull Market as the prices are not that favorable.
It is hard to imagine that many investors during this cycle will turn $10K into $250K whilst others miss the point looking for the moon coins and end up getting rekt. Simplicity along with boring does work as long as you are consistent in what you are doing.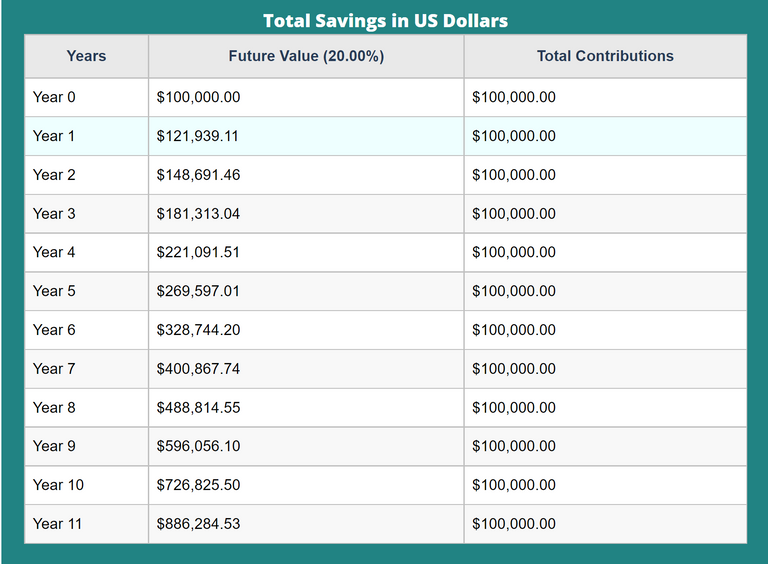 The goal this cycle is to be in a stronger position to take advantage when the prices start achieving the ATH's. Having 100K HBD is just one such target and should be easily achievable in 3 years time or who knows maybe before then. This all hinges on the HIVE price and why growing your HIVE Power is smart but also important. 100K HBD at the current APR of 20% means it offers you $20K per year, but if left for 5 years to grow would then offer $60K or $5K per month. Better still this could supplement my retirement in 11 years if I wanted to offering $160K per annum if left alone. I do wish I was much younger after seeing what is possible these days. The only other solution is to have more stake in HBD bringing the number of years down which means this next 3 or 4 years is crucial to achieving these goals.
What we have in Crypto is priceless as we all know how to print money out of thin air which is so special in many ways. If we tried to explain this to outsiders they wouldn't believe you as it is that magical and does sound too good to be true.
Posted Using LeoFinance Beta
---
---