COTI - Why I Cannot Get Enough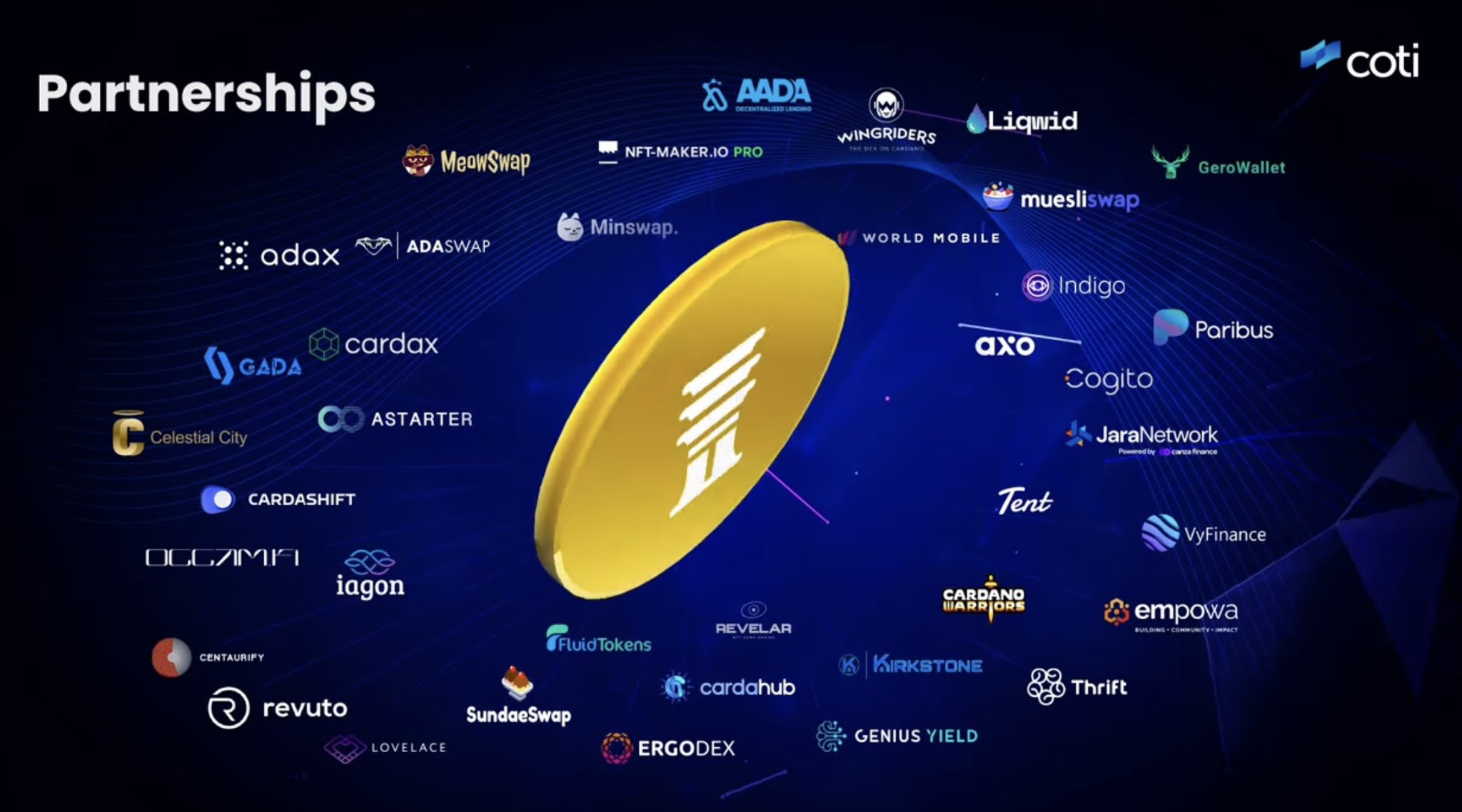 With 20 days left of January we know the DJED stablecoin is being launched by COTI within the next 20 days. This is very big news if you have been paying attention as there is serious profits to be had. This is not selling the rumor and buying the news as this is a service token about to go into action in a real use case. I have been busy accumulating for this period since early last year and I am only half way to my initial target. Price is going to scupper the achieving of that target, but will still keep building at a slower rate.
With COTI about to mint DJED the stablecoin for Cardano it is important to understand the benefits for having COTI staked. Not to worry if you are a US holder and can't stake right now as there are obvious benefits for you as well which is mainly with price action.
DJED is going to hit the ground running as they already have over 45 partnerships ready to go. Some of these will be bigger than others, but they are going to create a massive demand when all combined. DJED is going to be what USDC is for Ethereum as it is expected to be the number 1 stablecoin on Cardano. This is going to be big numbers involved and these numbers are big for COTI holders for two reasons.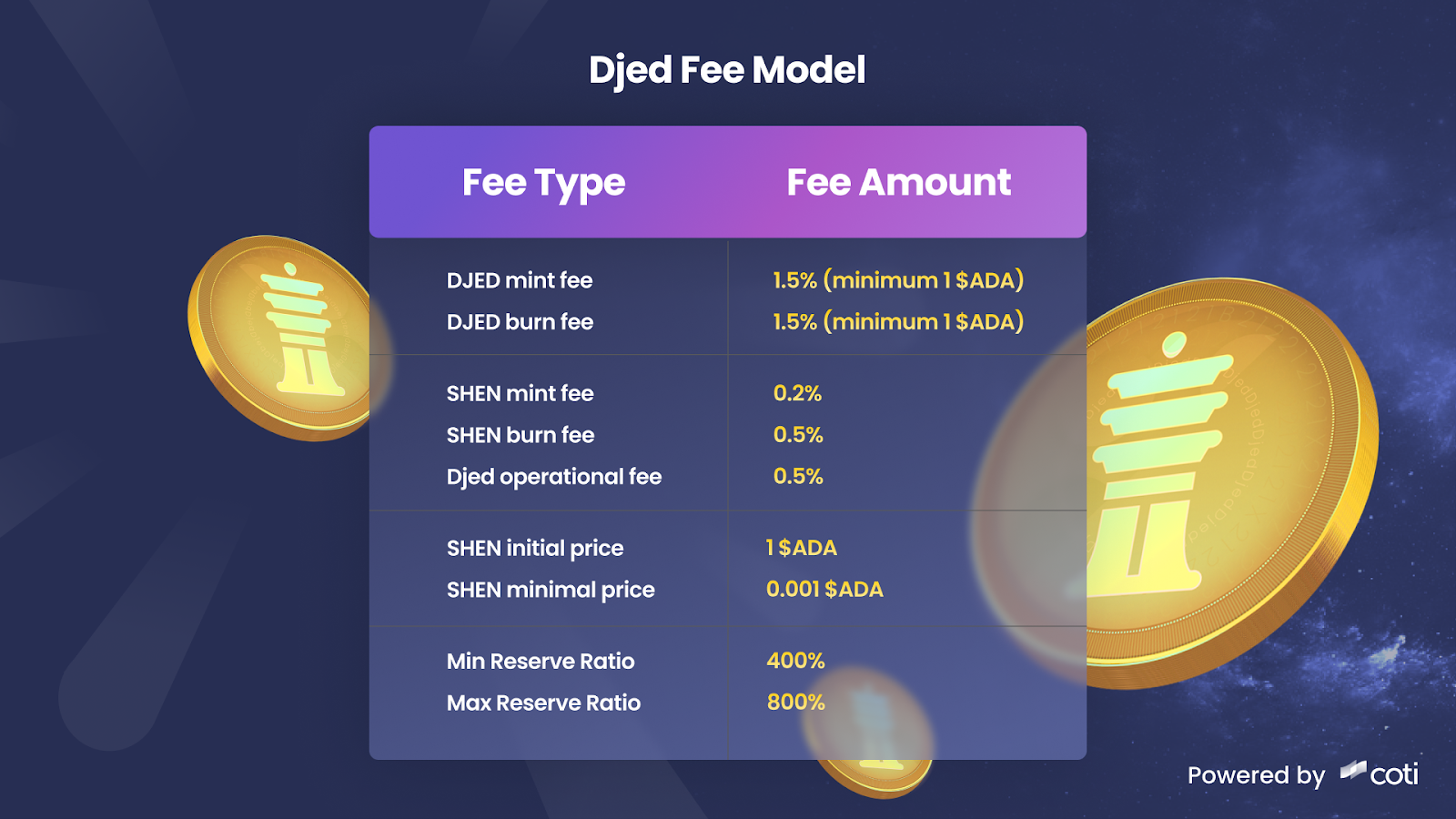 The first reason is the ADA earned is going to be sold on the market for COTI which will then make it's way to the COTI treasury to pay the APR which should obviously rise. The price of COTI will obviously rise due to the added buying pressure as this is going to happen even if we look at conservative figures.
The first 3 months the COTI team mentioned 40 million DJED which is nothing by the way but we are now talking conservatively on this example. Roughly 3 ADA is $1 (0.96c) so 40 million DJED would require right now 120 million ADA. The operational fees for the minting and burning (3000 interactions estimate) will be around $400K which will be used to purchase COTI. The COTI native token is only available on Kracken and Huobi and the purchase will be north of 6.2 million COTI. Buying this sort of volume is going to increase the price of COTI quite dramatically.
The second example I feel gave a more realistic number being 80 million DJED with 7000 interactions generating $900K which will be used to buy COTI. Suddenly the buy order is just shy of 14 million COTI which will not go unnoticed as the price will no longer be hovering around the 5 or 6 c range.


As you can see the orderbook already is up to $2 and who knows how high COTI is going to climb. I still wouldn't sell at $2 personally as these still sound way too cheap for what is coming. Now you understand why I have the urgency to accumulate and stake 100 000 as quickly as possible. I do see this as part of my passive income plans long term and the expectations are very high for what will happen.
The first 3 years an example highlighted roughly $159 million in fees which would again highlight the constant buying pressure. In 3 years I don't expect to see COTI under $5 as DJED is only 1 case and they have so many others already lined up.
Cardano DeFi is about to take off in a big way and DJED is part of the reason for this. With the size of Cardano's eco system and the community they already have staking the majority are going to be after DJED as this will be needed for pairing and wrapping with what is coming.
In my next post I will discuss the COTI V2 project which is only expected some time next year, but is also important to know and understand where the team is heading. This is one project you cannot sleep on as already next month there is the GCOTI airdrop which will boost APR and will hold serious value. The expectation is 10-15% of GCOTI will be released via the airdrop with follow ups at set intervals for those that are staking. Again the US will be some how involved for those that cannot be in the treasury.
Posted Using LeoFinance Beta
---
---