Dollar Cost Averaging Plus Buying The Dip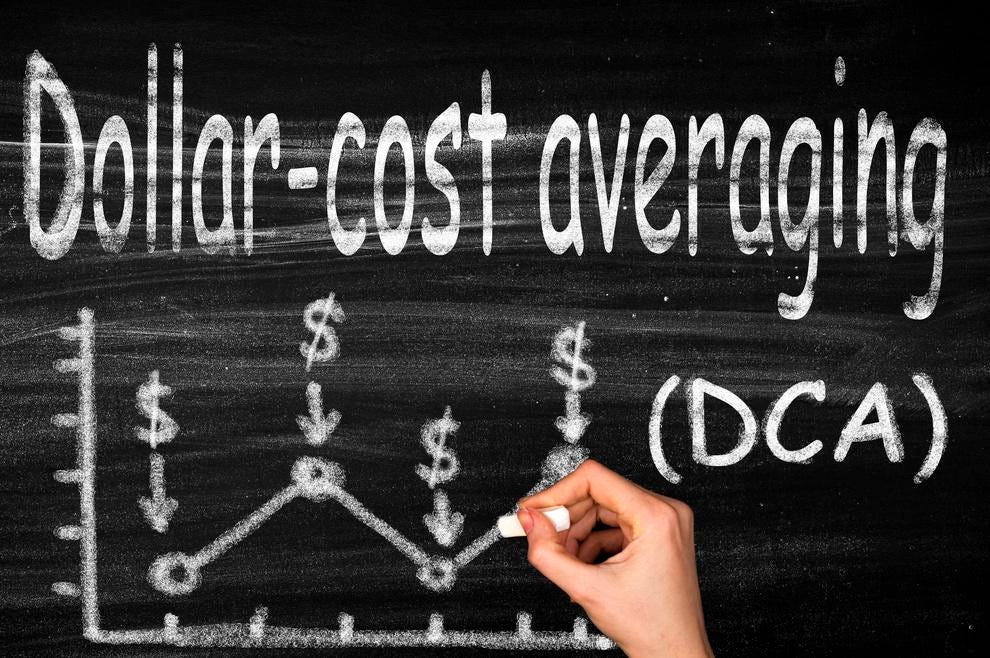 DCA takes all the guess work out of investing and why it is so successful recommended to try and do.
Funny when you hear everyone saying buy the dip which is rather obvious as if you are constantly buying as it lower your overall buy in price. No one can exactly pin point the bottom so buying when ever you have funds close to the bottom helps not only increase your stake but reduces your average cost per token.
The one token I thought I would never be able to get close to my target late last year has already been achieved. Back then when the prices were high it would have cost me anywhere between $15K and $17K compared to around $2.3K today.
One can never tell exactly what the market is going to do so buying constantly Dollar cost averaging along with the APR earned and compounding you are earning reducing your overall buy in cost.
Hindsight is a wonderful thing so waiting and buying now would have been ideal but, how often does that work out? As long as your targets are achieved and hopefully way below half the ATH price you should be reasonably happy.
When you are building a portfolio long term across multiple Bear markets your portfolio is growing 24/7 which is where the value is made as compounding takes years to gain momentum. My thoughts are the sooner it is staked the sooner you start earning and even if the price drops you will gain that back in the future.
Most of us are aware of whatever we have invested in and are well aware of how far the prices are down compared to 8 or 9 months ago. You just can't go wrong and why if you have funds available it will positively change your portfolio when the markets turn. Knowing $1k spent today could be worth 6-10 x or more in a few years time should be seen as a good investment whether you are buying to hold and stake or sell later on. There is no reason why you cannot buy and stake earning the extras and sell making even more back if that is your game plan.
Everyone thinks differently and there are no right and wrongs as long as you are earning back more than you invested. I see my investment as an earning potential for passive income and don't expect to sell the investment ever, selling only the rewards. I do blame Hive for that as I have seen what is capable over a length of time and plan to replicate this growth on other tokens.
Posted Using LeoFinance Beta
---
---