Finding A Tax Haven For Our Beloved Crypto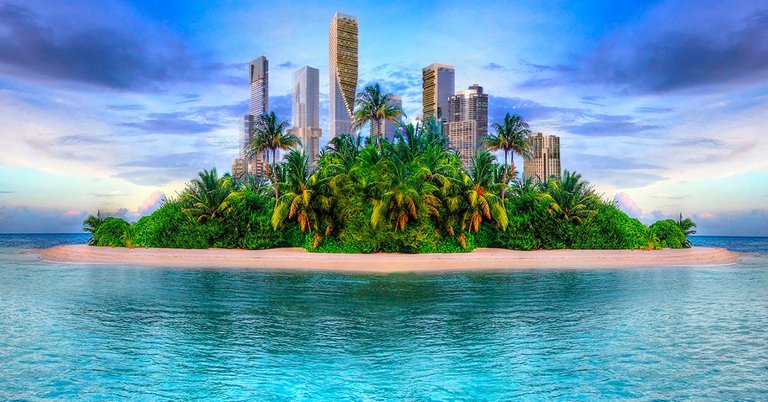 The other day in the COTI discord I asked a question about the rewards and the best way to deal with them by either harvesting them or waiting for the time period to unlock. Some smarty pants came back with an answer stating every claim would be a taxable event and not something even on my radar. I have to be honest as it will only cross my mind when the time is appropriate and that is not now. I currently have 2 choices to pay taxes into the UK or South Africa and the UK wins hands down. This will happen at some point if I haven't found a safe haven and this is the favored choice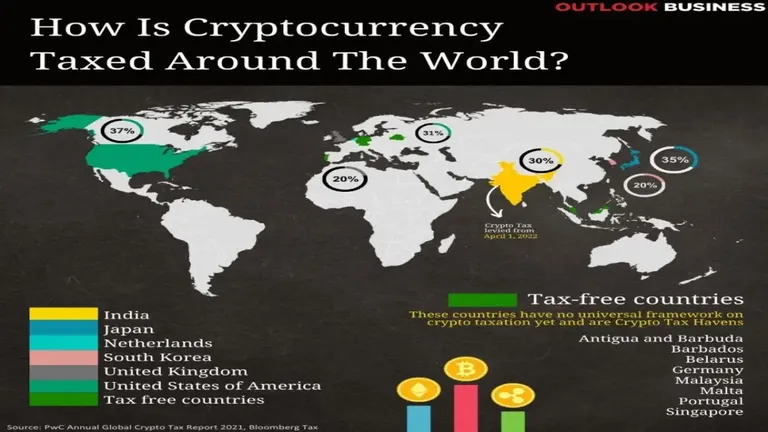 Countries maybe more lenient than others ,but you also have to be living therein order to qualify and this could be easier said than done. As our crypto bags increase in value this is something many are going to have to consider weighing up the pros and cons.
Finding a tax haven for our beloved crypto is easier said than done especially with a friendly face in Portugal looking to reverse their tax laws. I have no problem paying taxes, it is just the way the rules are laid out. I have never moved crypto into FIAT thank fully and don't intend to do so for some time. Does that mean what I am doing is illegal as possibly it is questionable as this makes no sense the way things are set up currently.
Pay the taxes on a fair basis where trades with a loss are also added to the equation as not everything is a winning trade. The governments cannot have everything their own way and need to also be realistic and fair at the same time. Being fair they will benefit far more by receiving more revenue from willing crypto tax payers.
Unfortunately or fortunately everything I have is a 100% gain as I have never used FIAT to grow my bags so it should be simple to work out what I owe if and when I eventually withdraw. Big if as I plan to use the crypto as a currency when that day arrives and stay away from FIAT.
The use of crypto cards is the obvious solution and then the next biggie is where as this crypto tends to start adding up quite quickly. Through staking our crypto is having babies every day meaning at some point down the line someone will want some babies back in the form of a tax payment.
The options out there are not exactly great as in places to live that is as the list is not huge. Obviously if you are mining or day trading then the taxation is going to be treated slightly different compared to investors who are stacking over a long period of time.
Places like Germany and Switzerland fall into this category, but then one has to take into account the cost of living. Belarus is another one that is up in the air and their 5 year policy of no taxation on crypto is expiring next year. Who knows if this will be renewed or a new tax law will be implemented.
Malaysia and Singapore are crypto tax havens with the exception of day trading and businesses who accept payment in crypto. El Salvador is totally tax free on crypto and is another one of those places you would possibly question ever living there. Holiday maybe but to live that is a different story entirely. Puerto Rico seems to be quite friendly as well and maybe needs further investigating but it is South America again and not a place I had ever considered.
Back to Europe we have Portugal which until they change their laws is still a beacon of hope. Who knows maybe it will be a small percentage and still an option when the laws change. Malta still seems reasonable if you compare what is on offer everywhere else. Maybe your bags are big enough to buy a property instead of paying taxes elsewhere and in some cases would make perfect financial sense. The UK has a crypto allowance of around 12K per annum which is tax free so neither here nor their really and wont really help if your bags are large.
I think like crypto this is all too early and growing your bags is the best answer for now at least. I am hoping not banking so "hopium" is the word on many other countries being less lenient in the future giving everyone more choices.
Posted Using LeoFinance Beta
---
---