Governance Token Will Have Final Say In Changing Treasury Fees.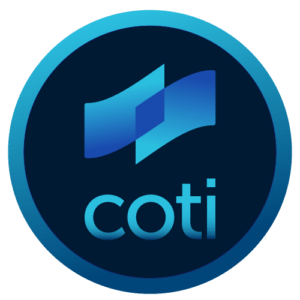 Today the Coti team announced some updates with regard to fees for the Coti Treasury. The fees have been restructured making it a fairer experience all round. Currently there is 43% of all Coti staked in the treasury and that number will continue to grow.
I have read through the changes and couldn't be happier as users thinking long term will only benefit. Someone asked the question however of what is the point of having a Governance token if decisions are already made for you. The date then changed from the 1st December to the 1st January meaning the airdrop of the GCoti or Governance token is imminent. This is how it should be even though I am 99% happy with the proposed new fee structure, but also having a say as a staker should be the first choice.
The proposed fees before the delay and back pedaling as the team saw their error. The community decides via a vote and not by the team.
Staking currently has a fee of 0.5% which will now drop to 0.2% which is cheap. I am curious to see how this affects the current cost of farming rewards and will wait for the 1st December before I claim those comparing the difference in cost. There is a transaction cost of 1 Coti plus a minor percentage in place currently for claiming and then for staking.

A 1.5% withdrawal fee which I have no idea what it was as I have never withdrawn any funds yet.

Early withdrawal fees remain the same for users who unlock funds before the locked period is over. A 0.5% -2% fee is then charged depending on how early the withdrawal is.

Liquidation risk fee which for me could even be higher. This is for users who are after the higher APR levels from 2-8 s level 1 is risk free.

If your health bar drops below 50-70% and you decide to withdraw your funds then you pay anywhere between 1 and 5% of your stake. I think you are lucky you even have this option as this is the risk you are taking. If I am earning 10% in no risk and you are earning 80% then you should be thankful of only paying a 5% penalty as you cannot win both ways. I would like to see a 10% penalty as minimum as at the moment these stakers are not feeling the pain of risk.
As expected there are certain members of the community bitching but these seem really fair for everyone. I would like to have seen the liquidation risk fee increase even more, but you cannot win them all. Maybe ,just maybe these fees will increase even more now as I would vote for a heavier penalty on point number 5. These fees filter back into the treasury giving everyone a boost in APR.


The level 1 APR is sitting at a low 7.91% and the lowest I have seen it which is expected with such a high percentage of users staking in the Treasury. the hope is when all the development kicks in with the various launches the APR will rise back to around 15% as the fees will start to flow in paying for the higher APR.
Posted Using LeoFinance Beta
---
---