Haas- The New American Russian Team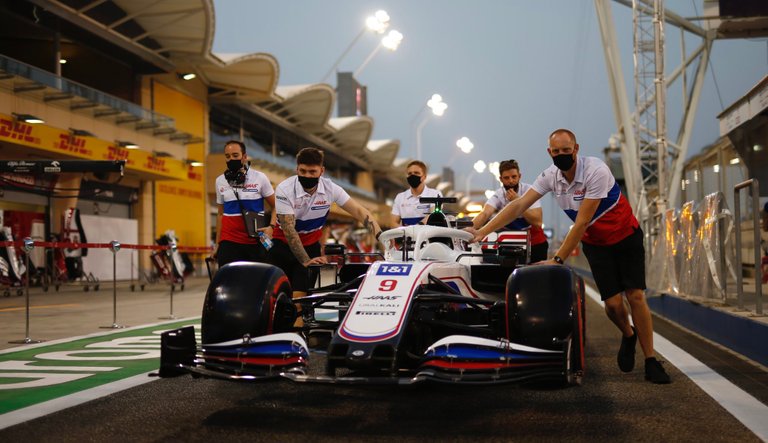 source
The Formula One season starts this weekend and there are many differences since last season with one in particular I am keen to see do well. The lowly mini budgeted Haas team got rid of both their drivers and replaced them for financial reasons. I am not a fan of drivers paying for seats but these two are not ordinary drivers and why it should work.
Most teams have one experienced driver and a rookie who is there to learn. Look at what Lawrence Stroll has done with Aston Martin as he grabbed Sebastien Vettel to train his son and is hoping it will improve Lance Strolls chances of winning races at some point. Gene Haas went the total opposite and grabbed 2 rookies as the drivers he had if we are honest were sub standard and had nothing to lose performance wise.
Mid way through last season Gene Haas the owner told Guenter Steiner the team principal he was not ploughing more money into the team with the results they were having. One can hardly blame him as a few of the DNF's or did not finishes were purely on driver error. Personally I think Guenter had become too soft and got too close to the team. One of the drivers stalled the car in the pits after leaving the car in gear which was plain dumb.

source
At first Gene was looking at replacing just one driver after potential sponsors pointed out their $16 million would be agreed if a German driver could be found. Two weeks later Mick Schumacher was on board which was a stroke of luck for both driver and team. If you win the Formula 2 Championship you are not permitted to race again the following season. I bet not many knew that fact and why champions normally find their way into Formula One as that would be embarrassing for the FIA losing those drivers to Indy Car racing.
$16 million is a decent size of his yearly budget and now with the second driver basically a paid seat in Nikita Mazepin whose daddy is rather wealthy coming on as their main sponsor. Last seasons drivers had backing from Jack and Jones plus MindMaze and are now replaced by URALKALI and URALCHEM both Russian and owned by Mazepin.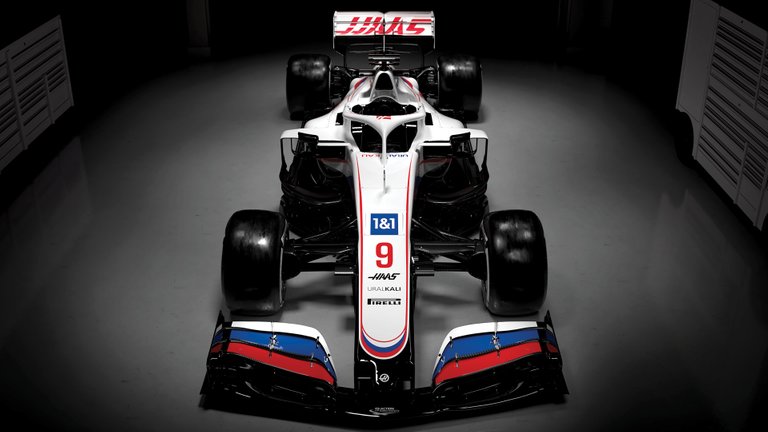 source
Nikita Mazepin cannot race under the Russian flag this season as the country is still facing a ban for athletes after the state sponsored doping from the winter Olympics. So this means no flag, no name and no anthem for Russia in World Championship events. If you look at the branding and colors of the car it is a bit obvious what is going on as it is the Russian flag in the way it is colored. The teams clothes are a walking flag and leaves nothing to the imagination.
I can either see Haas being bought out or going into a 50/50 partnership with Mazepin's dad over the next season. This will be good for Haas financially being one of the smaller budget teams now having more capital to improve where they were cutting corners.
---
---