Hitting The Jackpot?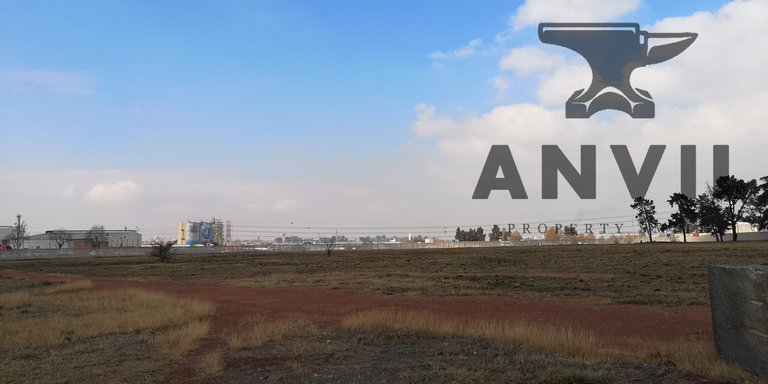 I was told an interesting story yesterday and thought I would share it.
This vacant plot is right next door to the warehouse I located for the family business nearly 3 years ago. It looks nothing special even though it is a decent size consisting of 5.5 hectares. I was a little stunned to find out yesterday that a gas refinery is going up on the site as they have found a natural gas well underneath the land. This is the first time I have come across this happening as I have seen no other gas wells in the vicinity as Johannesburg is known for Gold mining. Mine dumps are everywhere and why the air quality is so poor here due to the dust particles flying around.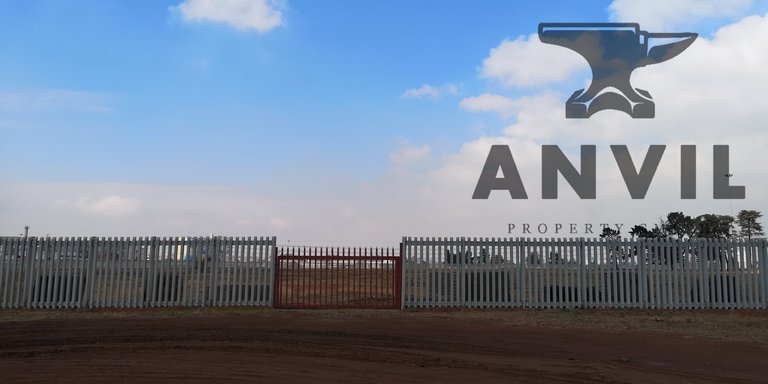 The land was fenced recently as illegal dumping was starting to occur which tends to happen as industrial waste has a price as it is not cheap.
Many of us have mentioned in the past that there is the smell of gas in the air, but shrugged it off as just being pollution as the area is heavily industrialized. They have already cordoned of an inner area by building another wall where drilling will commence and it is literally 50 m from the family warehouse.
What is ironic is just up the road is a gas supplier selling bought gas and little did they know they could have produced their own less than 1000m where they are located.
I made a remark that we all have seen the shape of gas/oil wells and they tend to balloon out deeper underground so who says where the warehouse is there isn't access to the same well? It will be interesting to see what type of rig is installed as this should give some clues as to what is down there. Not that anyone else will get permission to drill but from my understanding wells spread out side ways and the drilling is not necessarily straight down but could easily be happening under others peoples land that the well owners don't own.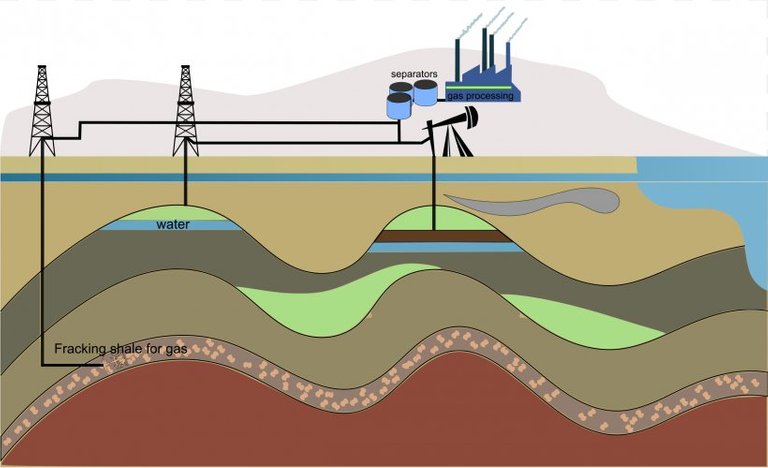 What I find interesting is we all thought that some industrial property development would happen as warehouses spring up all the time. Who would have done ground testing as I thought all the gas and oil reserves were off the coast and not underneath our feet literally.
Whoever bought this large plot did their homework as they would have paid face value for the land and must have done a geology survey at some point. Vacant land with no buildings is far cheaper so whoever bought this would have paid rock bottom prices as this has been vacant for years.
Who would have guessed as normally when we look at land we are thinking use cases and not natural resources. I would never have guessed in a million years that there would be a gas well so close by and with the current climate of energy prices must be worth the gamble.
Posted Using LeoFinance Beta
---
---