Hive Is A Genuine Modern Day Gold Mine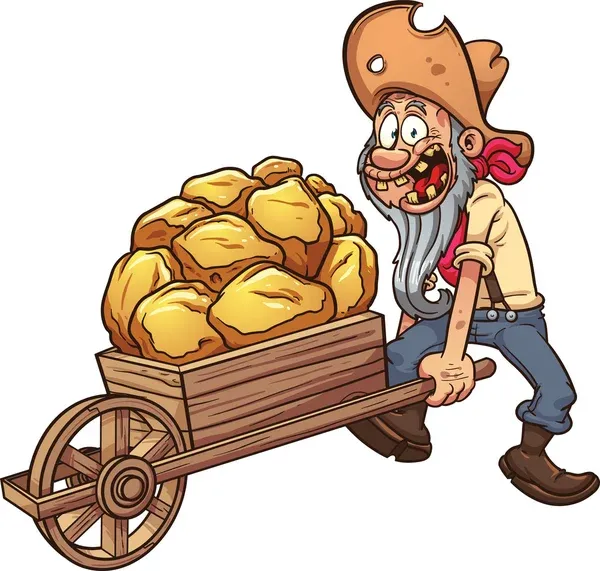 Take the time to learn as the more you know and understand the easier it is to earn Hive.
There is nothing more positive than seeing the Hive wallet increasing in value as the price goes up. They say that price means nothing unless you are thinking of selling, but it does give a moral boost confirming what we are doing is the right thing. We all know we are in the right place and that there is so much more value to still come as this place has just started.
Hive is literally a gold mine and we are all mining by using our brains, stake and whatever else we have to influence our earning abilities. Many don't understand how the Hive gold mine works and it does take quite a bit of understanding the economics in order to start being able to earn. What we do is not normal and is a slight mind bender as who would have thought you could possibly get rich from doing what we do.
Hive is like no other crypto blockchain as even after nearly 5 years I am still learning new things. The truth is the learning never ends as there is always something being added as the blockchain is a beast that has grown immensely over the last 2 years. This place is unrecognizable from the blockchain we moved from due to the amount of development that has taken place and is continuously happening.
Hive is a challenge when you first start out, but becomes ever so rewarding once you have the knowledge in order to move forward. The first 6 months will define the years that follow as these are the months that are crucial to taking the time to learn and understand. This is why building your foundation is that important as you cannot run before you start walking. I do think many users fail as they don't take the time to understand as they want to earn from day one.
Most of us fall into this trap when we have to assemble something as who reads the instructions. The Hive blockchain is not easy and reading the instructions first will only shorten your time to achieving success. The first 6 months my earnings were only 500 Hive Power and that wasn't from lack of effort as there are no shortcuts. Once you know how the place works you do understand where the Hive is mined and how it ends up in your wallet.
If you are new to Hive I promise you the best time spent is reading as many posts as possible and understanding what is on the Hive blockchain as it has become fairly complex over the years. Everything is here at your fingertips if you know where and what you are looking for. In this case if you fail you cannot blame the tools as it is literally all up to you and what you bring to the blockchain.
Posted Using LeoFinance Beta
---
---