Hive Looking Really Good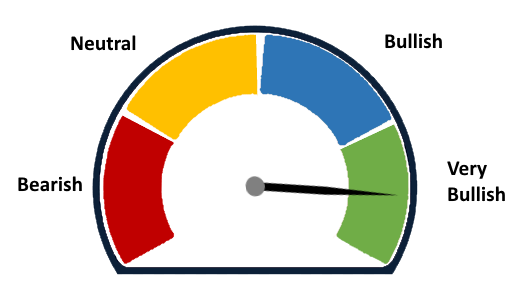 I was looking back at the price of Hive today and it is crazy to think we have been in a period of consolidation for nearly 3 months. If you don't count the blip taking us to the ATH of $1.57 this is quite impressive from what we were so accustomed to seeing back on the old chain. Nothing was ever constant as it was always on a downward trend due to the sell pressure from STINC.
I do hate to compare and gloat as I haven't even bothered to look at the price difference for literally months and months so here goes (61c). I can recall when we were all a part of that place how many said it was so undervalued, but believe we have seen what development can do these days and to be honest and fair I think 61c may be over valued if we are only 80c.
Many projects out there are licking their lips waiting for the expected price boom over the next few months and I am rather bullish on what we have going here. 10 x from here would be great but more importantly a stable price is just as good so would be happy with a $3 or a $4 Hive that doesn't drop back to $1 when the hype disappears for another 4 years.
Kind of hoping the 80c is our new bottom as at some point a stable price with a $ sign in front of it would be great. The other chain went from literally 7c to $8 and don't expect us to suddenly hit a similar growth which would literally mean over $80 come January. Stranger things have happened, but just don't see it honestly and $10 would be a miracle this time around.
2025 is what we should all be looking forward to as then Hive would be over 5 years old and having so much more on offer. The last 20 months have flown by already with so much taking place in that time. Throw in another 48 months of development and then we are talking some serious value being added along the way. Something like Splinterlands has taken 3 years to catch the imagination of everyone so Hive can do the same thing as we are well on track.
The more that is on offer the more eyes we have on this place and that is the name of the game. Hive at $5 will be too irresistible to ignore as we know how many think and will be looking at the tending page seeing posts well over $200 or higher. I wouldn't know as I have never visited the trending page so wouldn't know what a big size post in rewards is now as I am tribe bound and don't go hunting. Something at 100 Leo could be $5 or $200 as it is not so obvious.
Time is getting closer each week for alt season and honestly can't wait to see many green candles on Hive with the buy needle at breaking point. Lets see where this journey takes us this year as the ATH will be smoked for sure.
Posted Using LeoFinance Beta
---
---