Never Burn Your Bridges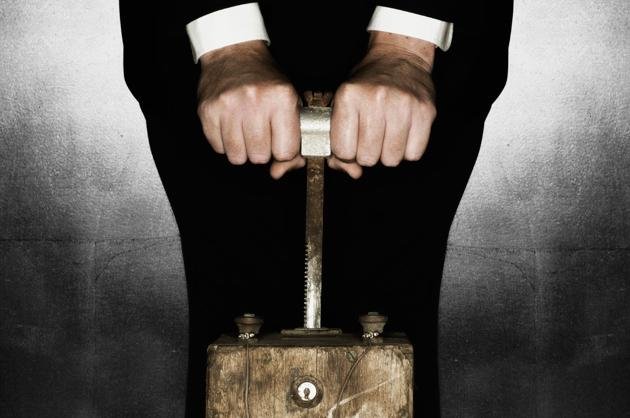 One has no idea the path we are on and if you need to cross a bridge again so like a relationship always part on good terms. Easier said than done when it is personal, but in business this is something I have learned to take the emotion out of the equation.
I have always been someone who just gets on with people and even if you don't like someone have never turned them into an enemy. I have known plenty of people who I didn't like but that didn't stop me from doing business with them as this is not a social get together. When I was working for the tobacco company many years ago I had contacts literally everywhere and this actually help make life far easier. The contacts back then were a whose who of the entire city from manufacturing, banking, the police and even the local electricians and plumbers. Unfortunately I moved countries so I lost contact with many and had to start again.
In many ways those days have not changed as those were good lessons to learn as you just have no idea when someone you know can help you out or vice versa. Lately business has been non existent and finding low hanging fruit outside of what we manufacture has become the bread and butter for now. Whether it was a competitor from 3 years ago or someone you know via someone else they are all part of the cog that will get you through these trying times.
This is a small world and everyone will know someone who can help if you are looking for something in particular. Two months ago I managed to hook an old contact up in a deal I would normally have kept for myself, but times have changed and this is a two way street. In order to receive you have to be prepared to reciprocate when called upon. This deal was not straight forward and actually helped a number of contacts out all at once making everyone happy as it was a team effort.
The new way of business since Covid has changed how we have to think and how we act as this has effected not only yourselves, but everyone. Last week there was another deal which I had to tell the client I worked for another company as I knew this company could use the business. This opened the doors and today they opened a new account with a client they would normally have not been privy to. I will get a cut, but it is more than that as it is strengthening the bonds that you already have.
This is more than about making a buck even if the kickbacks are decent as it is the enjoyment of helping others where you can. If everyone though of others before themselves the business world would be a better place. There are too few good guys around and if you can change how people think through your actions then there is nothing wrong with that.
If you know 50 people in various industry they will know another 50 so the connections you have could be far bigger than you first imagined. This is like the network effect in real life as the tentacles spread far and wide.
Partnerships and bonds through business take time to build as it all boils down to trust and over time these bonds will help everyone involved. Business has changed due to the and the networks you have built up are important in more ways than you can imagine. Succeeding on your own in this economy is tough and working in a team like environment actually makes it far easier and more fun.
Posted Using LeoFinance Beta
---
---