One Step At A Time
Every day on Hive is one step closer to achieving a dream of one day being financially free form the every day rat race we are so accustomed to. I have been on Hive for 1728 days now and this is more about the journey as in many ways the last 4 and a bit years is still only the start.
I do think one needs to relax and not worry about targets etc as growing your Hive account will happen no matter who you are as stake will eventually do that for you. The more stake you have the quicker you will grow as stake creates more stake.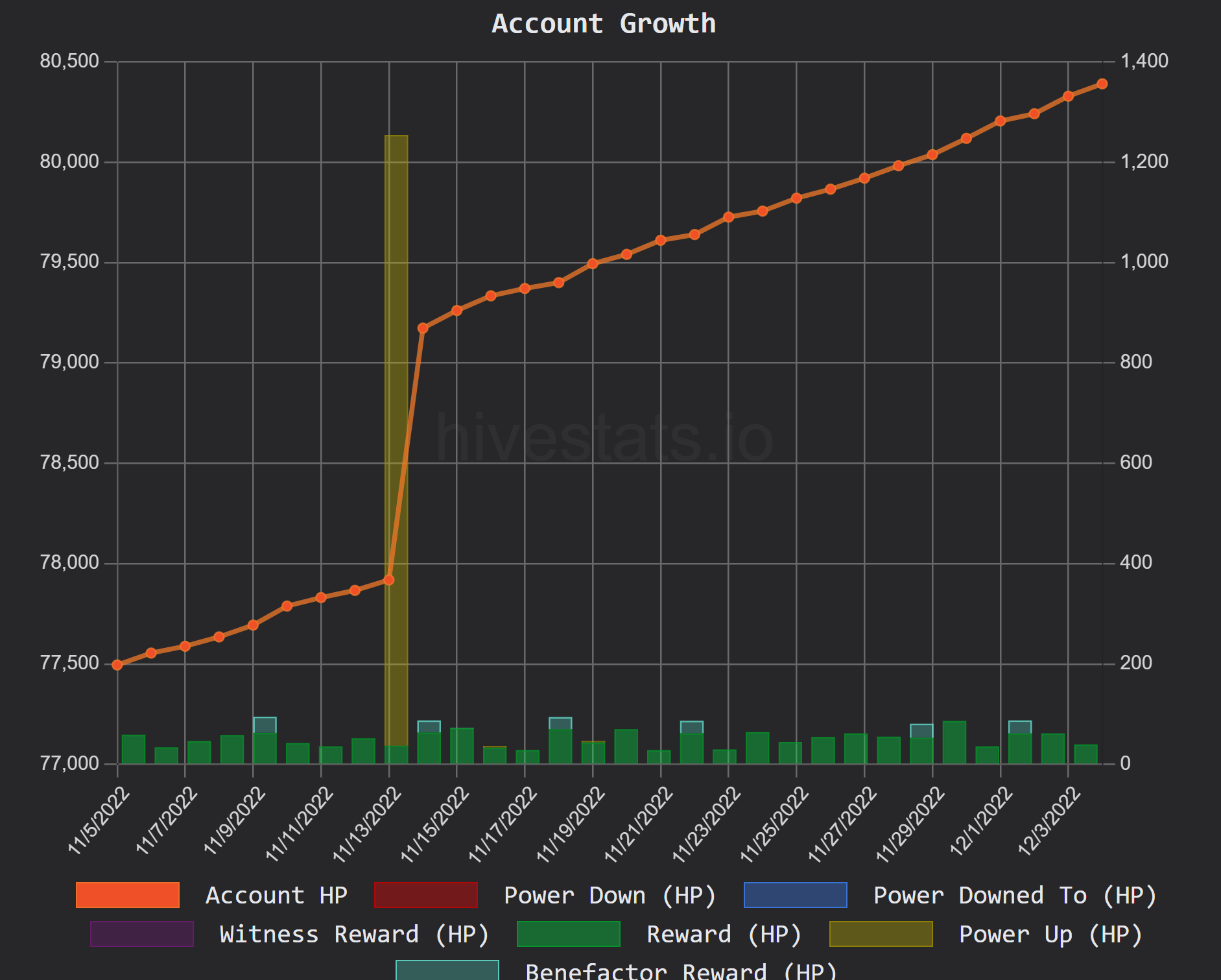 I can't get enough Hive these days and will no doubt do another power up sometime this month. Now is the time to make a difference.
One has to feel bullish about what Hive offers and what the future holds as there are very few blockchains that offer what we have going on here. The one certainty is that the price of Hive is only going to increase and I do think this Bear market has proven how resilient the Hive price has been. The days of 7c seem long gone and I am happy if the 30c mark is the floor.
Over the last 4 years so much has changed as many of the accounts have grown creating what I would call a middle class tier. This was important for the eco system as there are only so many whales (22 active out of 37).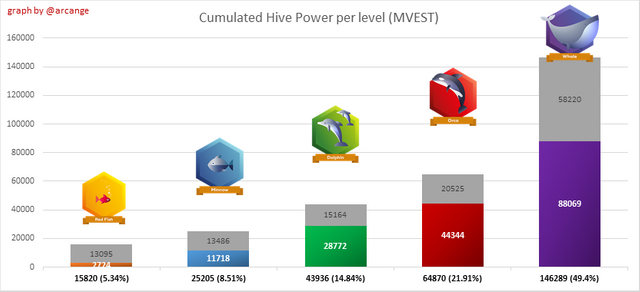 Using @arcange's graph we can see that the whales only have just short of 50% of the Hive Power (vests) with the rest of Hive basically equaling what they have. Over the coming years this should slowly start to move in favor of everyone else as there are only 37 whale accounts vs the rest. Still as distribution goes compared to other crypto projects we are seeing a swing in our favor. This is good news for Hive in general as a more equal distribution will help the entire eco system grow.
Every day is another step in the right direction as growing our stake is what we should only be concerned about. Who knows in 5 or 10 years from now how much Hive will be worth as it sure won't be 37c. This is the time to make a difference as it is during the Bear market we all grow significantly. Those of us who are consistent doing the basics every day most certainly will come out ahead no matter what the Hive price is. The important factor is to move into the next category from Red Fish-Minnow-Dolphin and then Orca as the opportunities are there over the next 3 years to climb up the ladder.
Over the next 5-10 years Hive will be that much harder to earn and why time is so precious now and there has to be a sense of urgency. No one knows when the floodgates of new users will pour in, but it most certainly will happen and then it will be too late to grow the way we have known it up till now.
Posted Using LeoFinance Beta
---
---