Online Retail Only Going To Get Bigger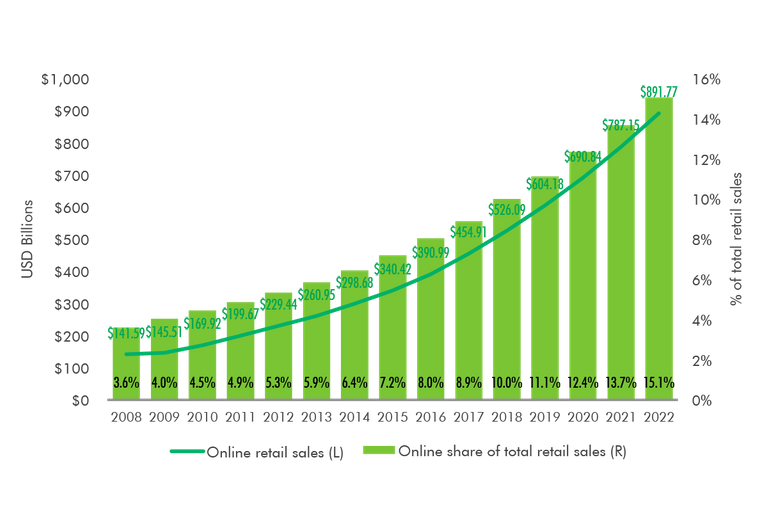 Last week was my grandsons 4th birthday and not surprisingly all his presents were purchased online. Personally I haven't stepped inside a shopping mall for over 3 years now and don't miss anything about them.
Lockdowns did retailers a disservice as when Covid hit all it did was speed up the ecommerce process. As we all know 2 years of buying online will change shopping habits forever as humans are very much into routine and habits.
The ability to sit and browse at home kind of feels far more sophisticated and far easier. More often than not it is far cheaper and far quicker so there is very little downside and a large percentage around the world feel the same way. many of the retail outlets have been out of stock of many items due to supply chain issues and online one can spot immediately if something is available or not without wasting time.
If we go by the adoption stats then we have reached a critical time for bricks and mortar retailers. The time it takes to achieve the first 15% will be replicated with a similar time frame for the next 65% meaning in this case another 15-20 years.
I know many businesses first hand that have made the switch to supplying to online sites like Amazon and they have never looked back. Those businesses are literally flying and have had to expand their warehouse space to accommodate increased stock levels and ranges due to demand. The family business which supplies sporting goods and furniture is up around 250% over the last 30 months alone and cannot see this changing anytime soon.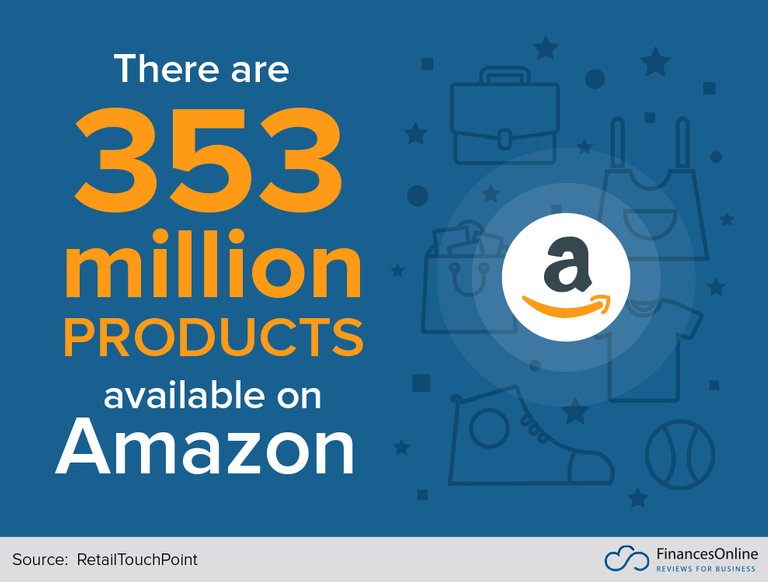 If your business is a preferred supplier like in their case it allows the likes of Amazon or whatever online retailer to not actually have to physically carry the stock as that is handled by the supplier. This allows the range to be increased and why the likes of Amazon has over 350 million products which is insane.

What is quite scary is how small Amazon still is in comparison to Alibaba which back in the late 1990's was known as Alibaba and the 40 thieves. Being ripped off with fake mirror image products was very much the case in those days. E-commerce has certainly changed since those days for the better as there is far more protection for the buyer now.
Who would have thought back in 2019 that online shopping would be adopted so quickly as back then the biggest concern was online fraud and credit card payments. Kind of the same issues with crypto in many ways and who knows how quickly that can change.
Posted Using LeoFinance Beta
---
---