Pay To Drive Latifi In The Spotlight
Today we had the Italian Formula One Grand Prix at Monza which also was the first drive for Nyck De Vries who was covering for Alex Albon in the Williams team. Albon pulled out on Saturday morning due to suffering from appendicitis opening up for stand in driver De Vries to cover for the team.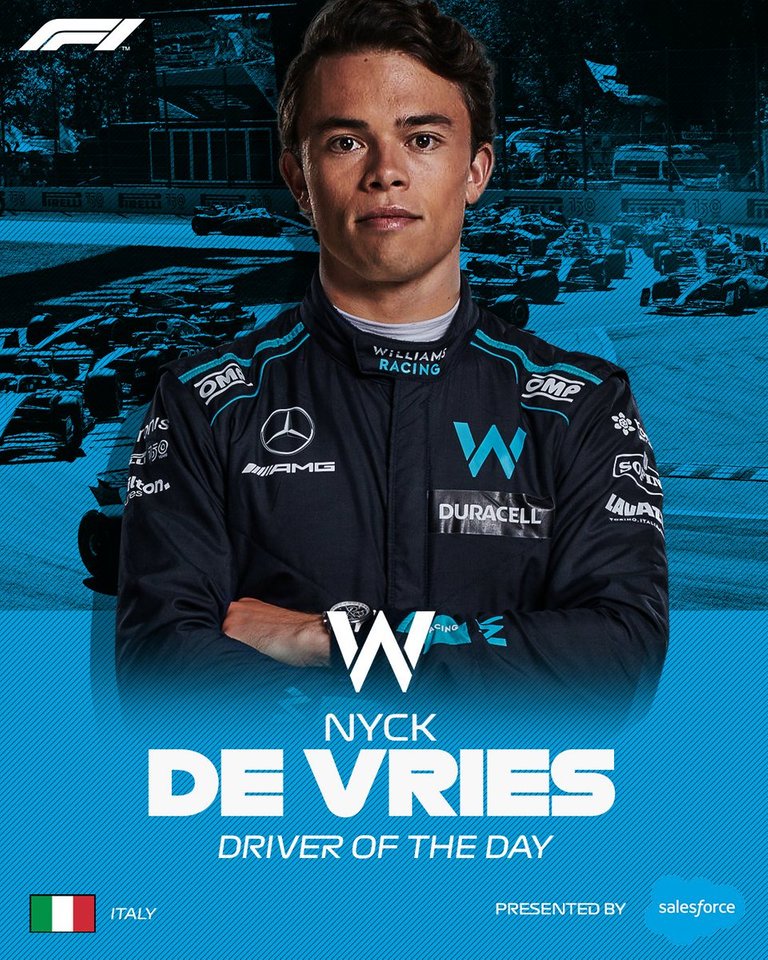 Not only did De Vries outqualify the other Williams driver Latifi on Saturday, but today scored 2 World Championship points after finishing 9th in his first race. Just in todays race DeVries has lead more laps in the top 10 than Latifi has all season.
The only why Latifi is in Formula One is the sponsors he brings to the team which pay for his seat. I do think this is a dangerous road to travel down for any team as the team suffers by not having the best drivers available.
Latifi has his dads businesses Sofina Foods paying for his seat along with Lavazza Coffee and the Royal Bank Of Canada as he is Canadian. His salary is the lowest in Formula One being $1million per season.
The lower down the grid the Formula One team is the cheaper the sponsorship deals are and why I believe Williams need to ditch Latifi. His contract expires at the end of this season and don't see how they can renew this as by not being competitive he is costing the team.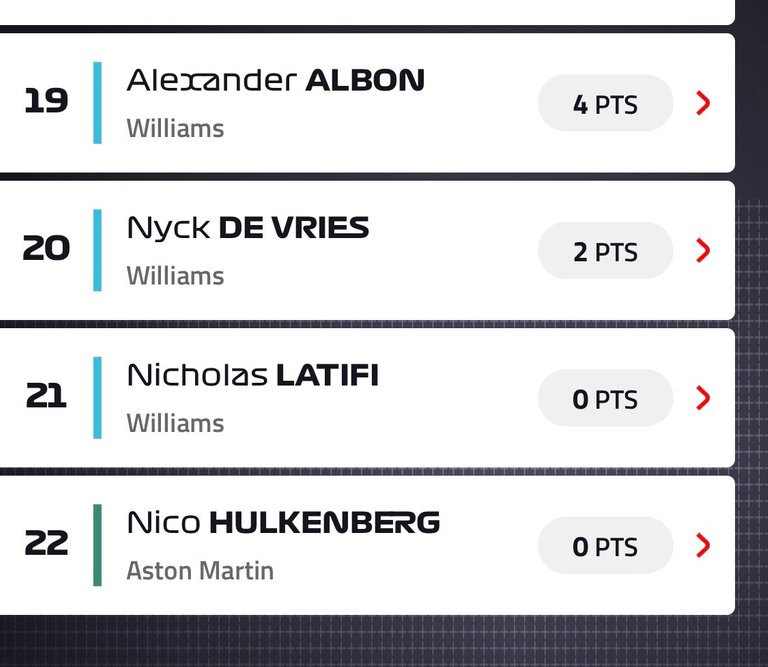 Latifi hasn't scored 1 point yet and we are already over halfway through the season.
De Vries today earned Williams $2 million as 1 point equates to $1 million is the final payout at the end of the season when the Constructors Championship is paid out. Surely having a competitive driver makes the team more successful allowing them to charge more for sponsorships.
Duracell have signed a deal with Williams for next season and can see the others like Sofina,Lavazza and Royal Bank of Canada being discarded. Financially it is suicide for teams not to have the best drivers available especially as there are budgetary caps in place these days.
Formula One is a good business these days as teams do make profit and decent profits at that the more successful you are. This is not the only way teams earn their rewards as a team like Williams along with Ferrari and McLaren get an extra slice of the cake as they have been involved for such a long period of time. Ferrari pocket around $68 million for being the one team to be around from the beginning. Williams receives $10 million which is paid out each season they are involved. This is possibly why changing the name will not happen as $10 million would then be lost and is money for nothing.
Teams have a cost cap of $145 million per season so in theory they need to cover this amount. Last season all teams received $35 million for competing besides the other points earned. Williams with their gift of $10 million and the $35 million sees them having a shortfall of $100 million and why Championship points are crucial to turning a a profit.
Sponsorship deals should be the gravy that males the team profitable and why it is important to earn points in every race. 23 races per season requires each team to earn 5 points per race on average to break even with their cost cap so surely having a driver that can compete and earn is far more fruitful than relying on sponsors instead.
---
---