Power Of The Vote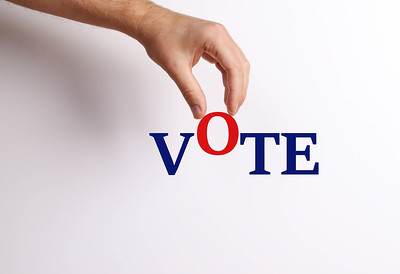 On Hive your vote helps distribute the rewards and plays a huge role in the eco system. The more stake you have the more rewards you can dish out which are replaced at a rate of 20% every day. This is why going under 80% is not advisable as you can always get back your 100% value within 24 hours and managing the voting power is all part of the game.
The saying slowly slowly catch a monkey applies to Hive as growth takes time to achieve with loads of commitment. When I first started out on what has been a 58 month journey so far I was overwhelmed as there is so much to absorb and understand. This is why jumping in and posting from day one was not something I was comfortable doing as this is way out of my comfort zone or was anyway back then.
Growth does start to happen however even if it is gradual as the wheel is constantly turning the more you get involved. The weird thing is if you have stake and do nothing you are still earning and why having stake is so important. The APR of just 3% sounds insignificant but it is very powerful as this is accumulated every minute and adds up over a short period of time.
The battle over the next 18 months was to try and make some headway accumulating stake in order to have a vote value. I felt bad voting on posts when the post value didn't even budge and in some instances the post value even went backwards. It doesn't matter if your vote value is 0.001 as at least you are registering something. Don't do what so many do and offer a 5% vote when you are barely on the threshold as I just don't see the point. Rather give out 20 x 50% votes per day until you start growing the value.


Even today I won't give anything less than 10% for a comment as encouraging engagement is the aim of rewarding those that do. Thankfully I have grown the vote value and it now sits at 3.9 Hive for a 100% vote. This for me still stands out as the real value on Hive as this not only helps you grow, but others you support along the way. A decent sized vote can easily help encourage someone who is struggling even if it doesn't seem like that much.
A vote is the most powerful tool for growth in your toolbox along with commenting and replies. When you are starting out I would say commenting is your biggest weapon you own and is in many cases a better earner than posting until you have a following. How you get the follows is by using your social skills in commenting by reading the post properly followed by a vote. This is all I did for 12 months averaging 40 comments per day.
This is what keeps me going every day knowing the stake is growing along with the ever increasing vote value. Just over this last year the vote value has risen by 1 Hive which is good growth considering what it offers in the future. The idea of earning a passive income is very much at the head of my thoughts these days and the vote via curation rewards is an important part of this. Hive at just $1 would offer me in the region of $520 per month in rewards so one can understand once we hit $4 or $5 how lucrative this part of your Hive account really is. This is over and above everything else you do and why holding stake as in Hive Power is so valuable.
Posted Using LeoFinance Beta
---
---