Red Bull - A Team Win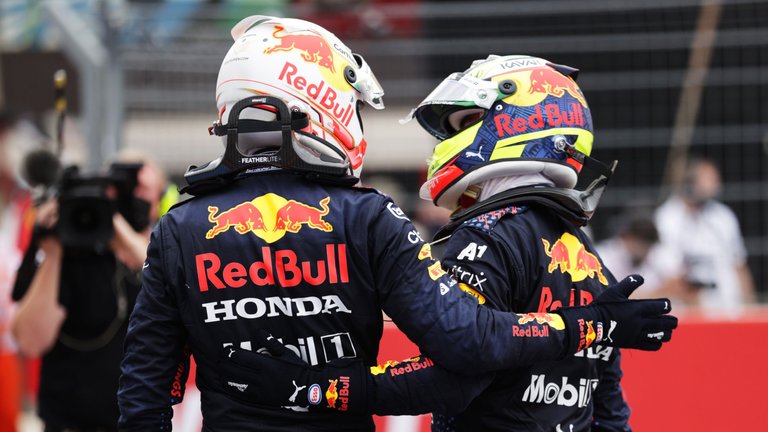 source
The French Grand Prix saw Max Verstappen win with his team mate Sergio Perez coming in third place. This was what Christian Horner has been striving for over the last few seasons as this can only happen if you have a strong second driver. You are able to use race tactics which influence the race result.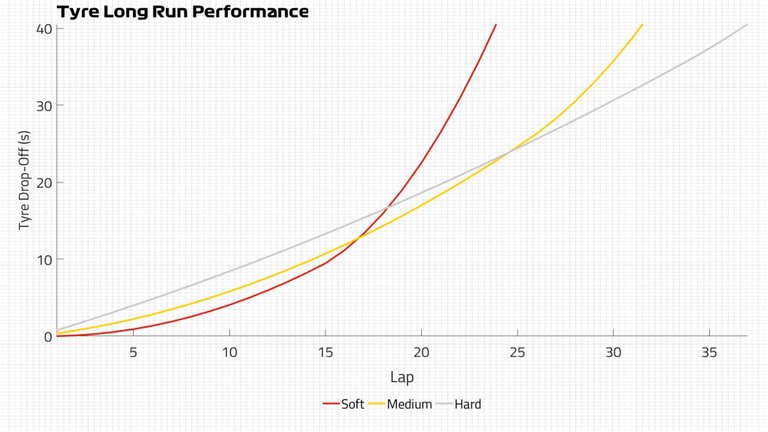 source
What became fairly obvious early on in the race tyres would not reach their performance levels and teams had to rethink their strategies. With the top 10 all starting on medium tyres the first car to change tyres was the Ferrari of LeClerc on only lap 14 which is half the distance that was expected. The track was more abrasive than normal due to rain earlier on in the morning having washed away the rubber laid down during practice and qualifying.
What the other teams noticed was when LeClerc came back out he quickly showed the difference in pace and the undercut was going to play a huge role. This is when you gain an advantage as the time you gain from changing tyres earlier gives you a better track position when the others stop to change theirs.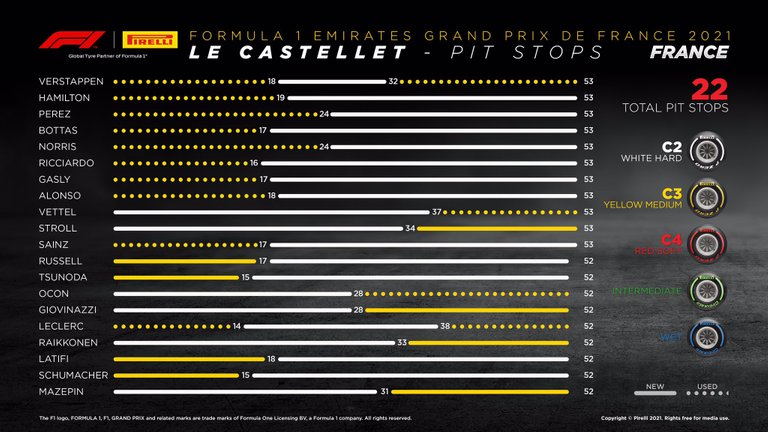 source
Max Verstappen came in and by the time Hamilton changed his Max was ahead with his team mate Perez going for a longer run on a different strategy out in the lead. Max came in for a second stop which should have bought in both the Mercedes cars but they were concerned at this stage as Perez was only on a one stop strategy and was only 10 seconds behind them. Mercedes stayed out and were caught on the penultimate lap to give Max and Red Bull the win. Perez caught Bottas giving Red Bull the extra points they are craving.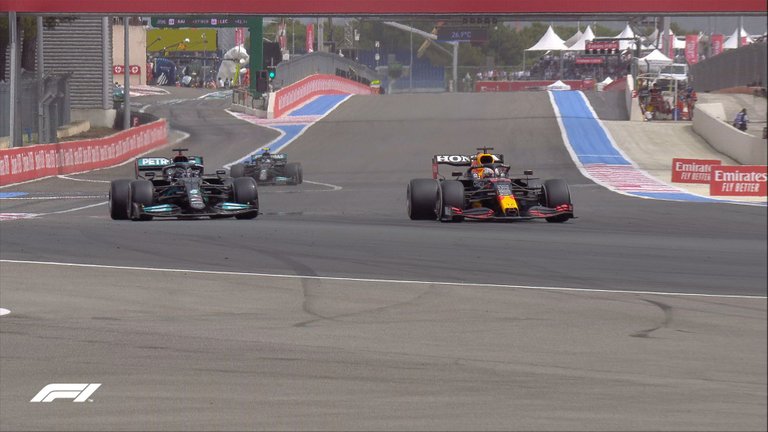 source
The undercut worked as Hamilton exits the pits just behind Verstappen. It was that close and they were side by side.
Red Bull have won 3 races in a row now and are pulling away in the drivers and constructors championship. Alarm bells must be ringing in the Mercedes camp as this is something they are not used to having dominated the sport for the last 7 years.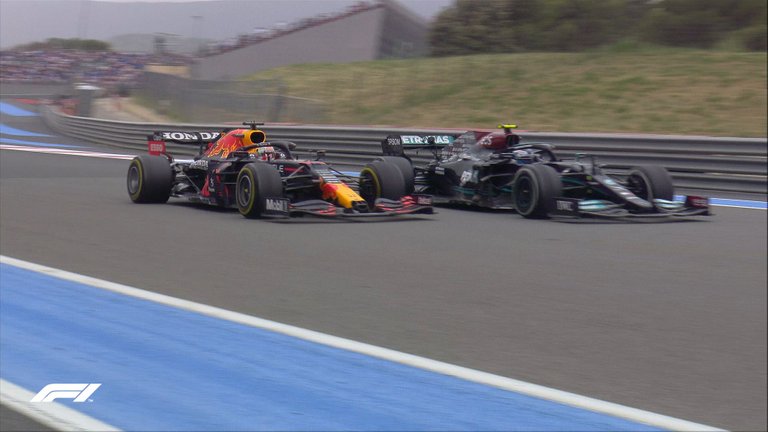 source
Verstappen going past Bottas.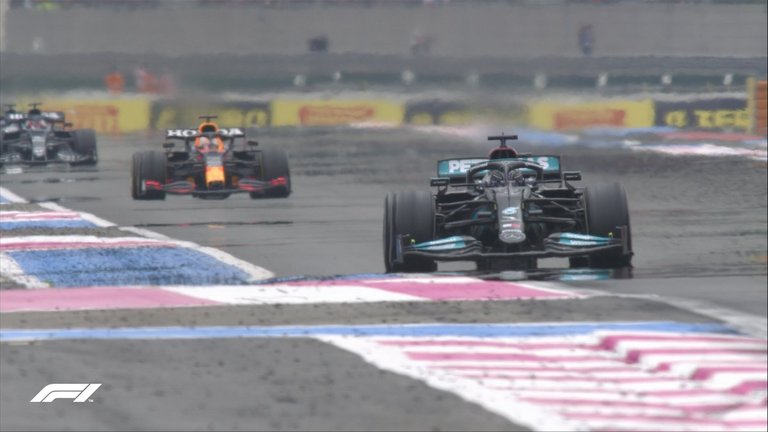 source
Nearly game over as Verstappen has Hamilton in his sights.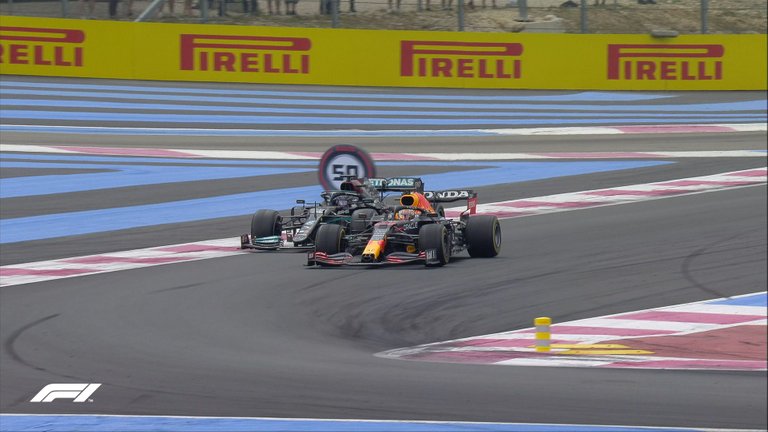 source
Finally on lap 52 Verstappen takes the lead.
Both Hamilton and Bottas told their race engineers the tyres wouldn't last only to be ignored. Mercedes were gambling that Max's tires would lose grip as he had to catch up the 16 seconds he was trailing after having the extra pit stop. Mercedes were hoping Bottas would hold up Verstappen giving Hamilton enough time to give them the win, but that was not the case as Verstappen breezed past Bottas with ease. They were nearly right as his two second a lap gaining speed dropped of to half a second at one point only for him to overtake Hamilton on lap 52 with one lap remaining.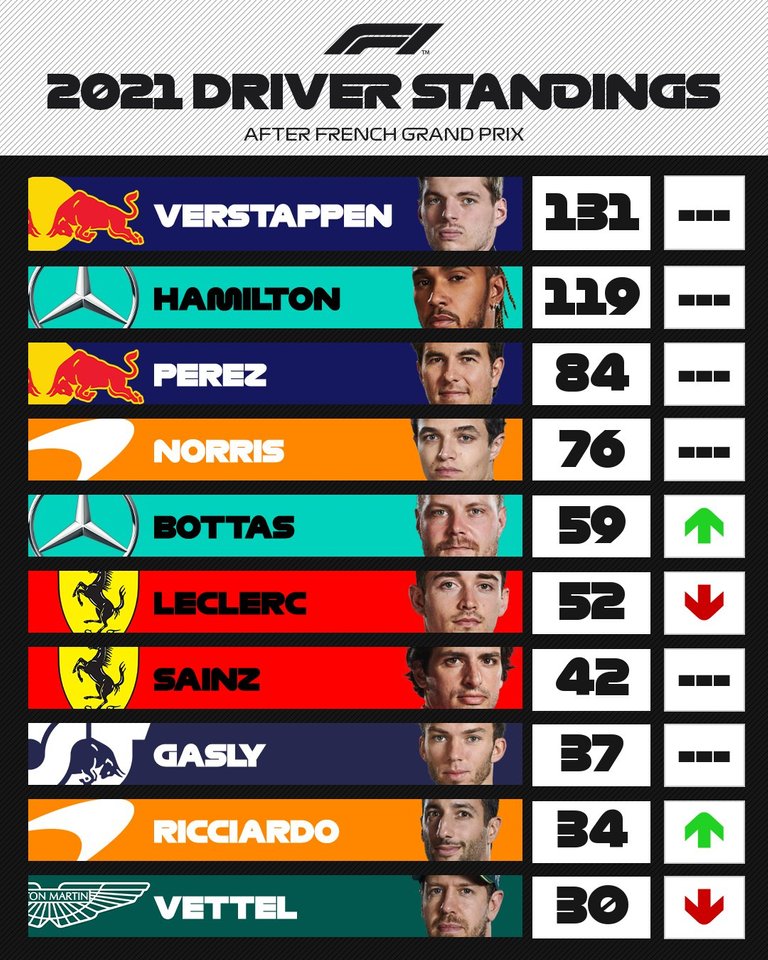 source
Mercedes know they have a fight on their hands this season which is exactly what the sport needed. Next up is Austria at the Red Bull Ring which should be another brilliant battle. Anything can still happen with Mercedes under pressure on the back foot. Things just seem so different with Mercedes making too many mistakes in a season when every point is going to count.
---
---