Russia -Sanctions Are A Joke - Ukraine Pipeline Busier Than Before The Invasion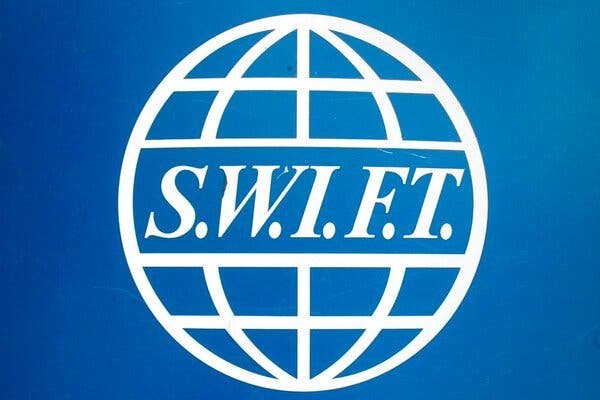 Society for Worldwide Interbank Financial Telecommunication (SWIFT)
With the Russians Invading Ukraine currently there are numerous sanctions being run out yet the Elephant in the room is being ignored. The one sanction that can hit Russia harder than any other right now is to have them removed from the SWIFT payment system used by more than 10 000 banks and institutions around the world. Basically SWIFT is a glorified secure messaging system designed to protect the parties involved plus make the institutions money at the same time. This enables trades to happen and is what is used to facilitate those deals by countries around the world.
What Is Swift?
I knew about SWIFT from my dealings sending money to my bank account in the UK as this SWIFT code is required to complete the transaction. Every bank or institution has a SWIFT code relevant to their country where they are located which is their identity number. Every monetary transfer requires 3 swift codes in order to be processed. A the bank that is sending the money, B the bank that is receiving the money and C the authorisation from Swift itself.
Transactions are reported to take around 30 minutes to be processed but that is pie in the sky as most international payments using SWIFT take anywhere from 6-24 hours depending which banks are being used. No money is physically changing hands so why the delay?
The SWIFT system came about in 1973 when it was decided an easier quicker method needed to be developed that benefitted no particular country or institution. Europe didn't trust the States and vice versa so SWIFT was born and the operating center was based in Belgium. The States and Switzerland were added as extra operating centers due to the number of transactions being processed. 40 million transactions daily is where Swift is today and this is why banks and institutions are scared of crypto as it makes them irrelevant. Do you realise how much revenue is lost when this happens considering they take a decent sized percentage from every transaction. Fees and time delays would disappear providing an instant service so crypto is the answer and they all know it.
Why Don't They Add SWIFT To Russia's Sanctions?
The problem is many countries are reliant on Russia's Gas and Oil supply plus other products like fertilizers. You take SWIFT out of the equation and countries like Germany will have to find alternative payment methods. Germany is the biggest importer of Russian Natural Gas which is just over 50%. The European Union is just as bad importing 40% of it's requirements from Russia. Surely sanctions means you do not trade with that country as you cannot cherry pick what can and can't be sanctioned. Tell Europe as they are trading more than ever with Russia as that pipeline running through Ukraine is earning $$$$ for Russia still today.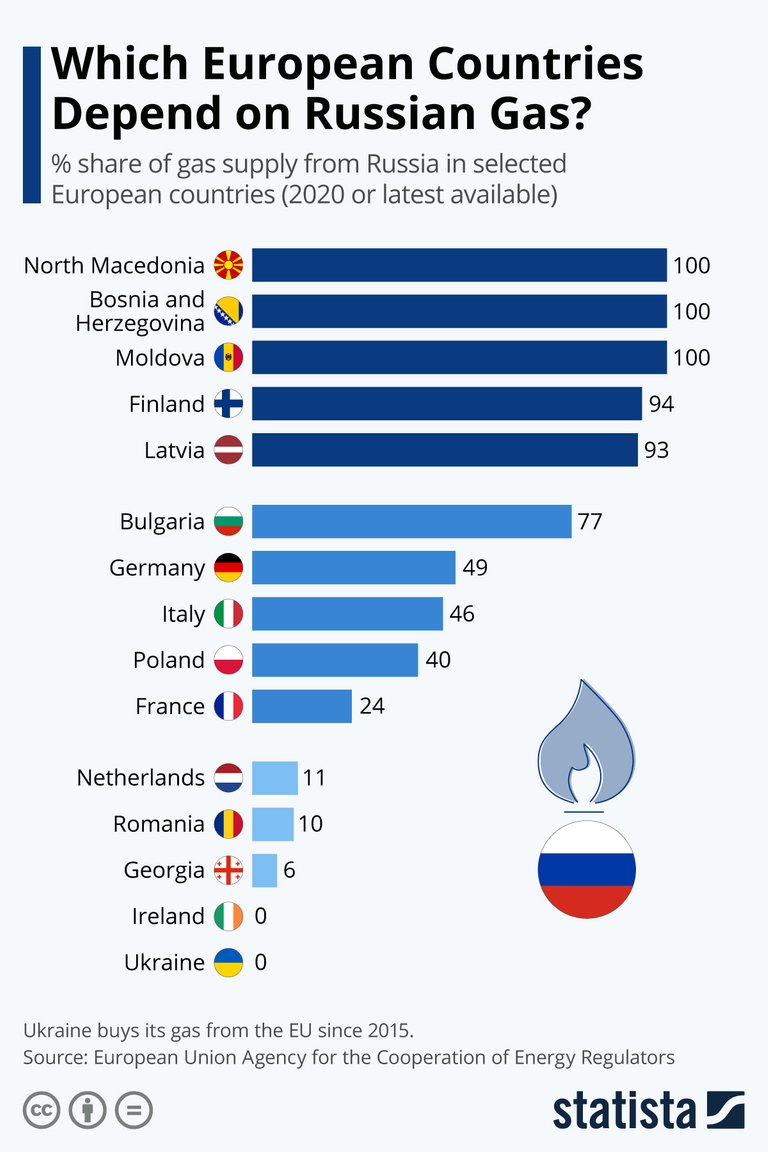 The idea to create pain for the country being sanctioned through hard economic restrictions in this case will require certain countries in Europe to suffer at the same time. These countries need to change where their purchases come from and to do it immediately. A sad state of affairs when the one being punished is still making profits from those that are punishing them. Quite remarkable really and quite disgusting at the same time as talk about mixed messages. This should be about Ukraine and how best to help them and not worry about yourselves.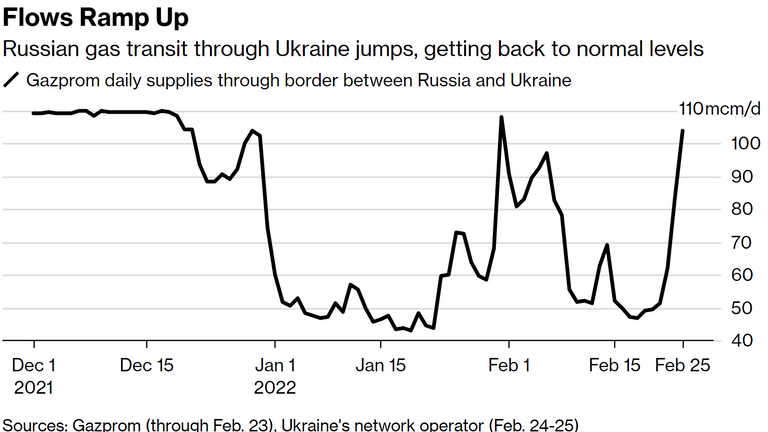 The Ukraine pipeline is busier than ever as Europe has increased their orders up 38% Thursday and expected by another 25% today. Talk is cheap and no wonder Putin can do what he wants as this is the EU in action.
This is the real reason Germany is delaying as look who is in charge on Germany's side of the pipeline. They are basically middlemen selling the gas on from their point in Germany. The German Chancellor before Merkel was Schroder and he works for the Russians. Politics is a dirty business especially when Billions of dollars are involved as where does serving the people fit in.
From 1999 to 2004 he was the Leader of the Social Democratic Party of Germany (SPD). Schröder has been chairman of Russian energy company Rosneft since 2017. Before becoming a full-time politician, he was a lawyer, and before becoming Chancellor he served as Minister President of Lower Saxony (1990–1998).
SWIFT could be bypassed at some point for Russia to still trade with whoever they have left by using China who they will no doubt be relying on more heavily over the coming years. Why Putin wanted the Northern Sea Route developed so quickly when he has just chased away most of his customers makes little to no sense unless this was part of the bigger plan. I think things will become more clear over the coming weeks as to what Russia is up to.
Posted Using LeoFinance Beta
---
---