Sportstalk Curation Showcase
Hello everyone and it's me back again with another dose of the curation showcase for the sportsalk tribe. The idea is to highlight old and new talent for everyone to see. A bragging rights if you like to demonstrate sports lovers are not all jocks. The posts are all live meaning they fall in the 7 day curation window and a vote is appreciated but a follow for these authors would be just as valuable if you find something you enjoy.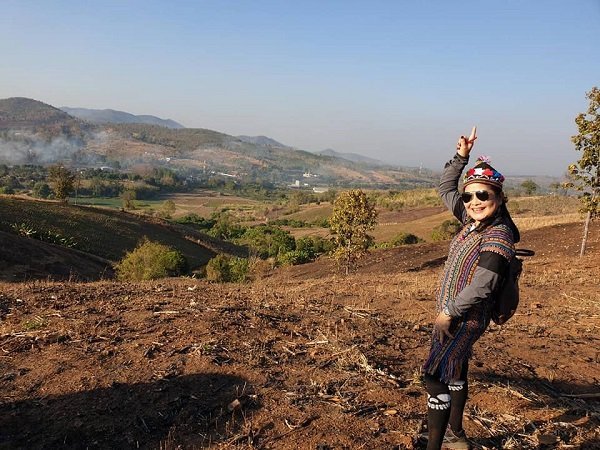 We complain about the dusty dry season until rainy season comes along
First up this week we have a post from one of my favorite authors on sportstalk @chaingmai.hhh who writes about their hash's adventures. A Hash is a group of drinkers who have a running problem and one can look them up as these branches/hashes are dotted all over the world. I have checked and no there isn't one in Johannesburg. What I like is the members organize everything from the layout of the course to the refreshments and it is all about having a good time. I always keep an eye out for them as it sounds like a load of fun and if and when I travel I would definitely look them up.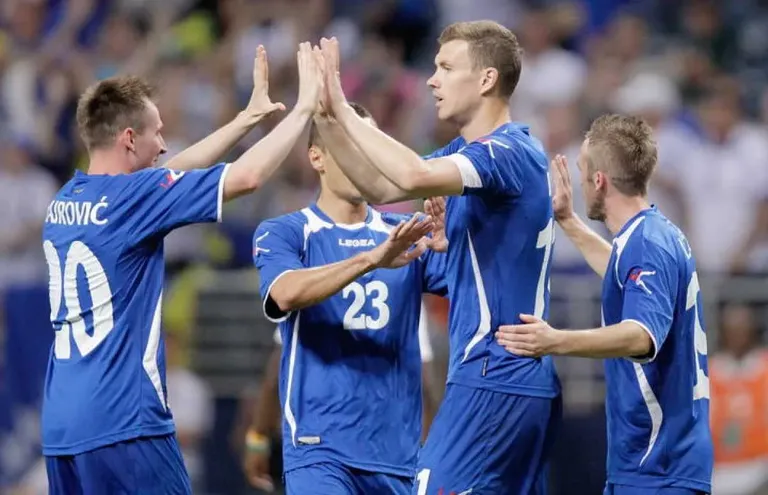 Bosnia and Herzegovina, a country that regained its joy through soccer, after the horror of war.
@greengalletti shows us once again he is not a one trick pony and loves all sports as he has written about Formula One regularly and a few other sports. This week he brings us the harsh reality of why sports is a valuable healer to society. What I find quite amazing is how such hatred and passion can be put to one side to support the National team.
Red Star Belgrade vs Partisan Belgrade is known as the "Eternal Derby" which is a cauldron of pure extremism towards your team based on political and religious ideas. I find it amazing that for one day they can all come together supporting the national team. @greengalletti always has some interesting topic and definitely one to have in your feed.

The Ryder Cup 2021
Another interesting post from @ablaze on amore serious level discussing the Ryder Cup that takes place later this year. To be honest I am so far out of it with golf at the moment this is the only updates I get. Definitely a sporting event not to be missed as it is all about getting the points on the board and anyone team can win. Home advantage does play a role in this most definitely but we have seen the away team win fairly often. It all depends on the size of the crowd allowed and if the even is opened up to the public as nothing is guaranteed ever these days. Even though the States has what looks like the top golfers in the world I will still back Europe for the win just because of the course being used. Whistling Straits is one of those course known for it's extreme hazards and tough weather conditions which should suit the Europeans more. Another great post by @ablaze explaining how the Ryder Cup works for any novices trying to learn the scoring points structure. This is a unique event that relies on the team and not the individual so much.
The @sportstalksocial tribe needs more quality posts and more engagement as many authors don't qualify due to having no comments and replies. I will just say it as I see it and that is just being someone who expects and doesn't want to be part of something. That is fine, but it is your loss as that type of attitude of entitlement to rewards will get you nowhere. This week again many would have made far more if they just gave up 20 minutes a day reading and commenting on other posts. Posting is only half the job and the sooner many learn this the better.
There will be a new topic "competition" coming very soon and will be discussing with @coolguy123 over the coming days what it will be. I know many of you like a topic as it actually makes the post that much easier and therefore everyone can join in.
Another big thank you to the sporting community for their efforts this week as always remember we make this tribe what it is and without you we have nothing. Keep active and lets have another bumper week in sports.
---
---