Staying One Step Ahead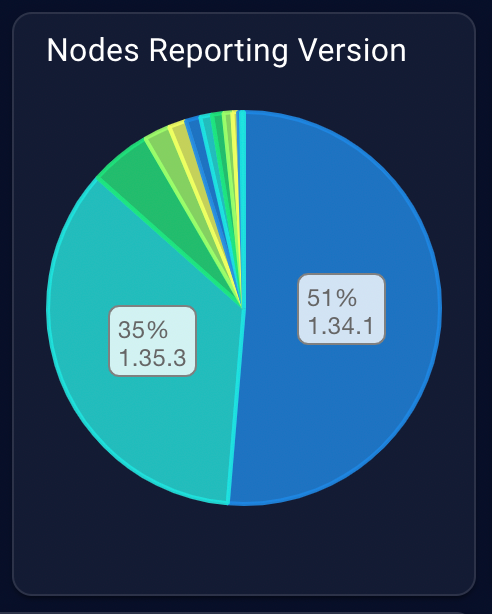 Above is the latest update on the Vasil hardfork happening on the Cardano Blockchain. I am not invested in Cardano like I am in other projects, but this impacts one of my biggest bags being COTI. I need this hardfork to take place so COTI can issue the stablecoin DJED. This will ultimately increase my earnings on COTI via the APR which will rise as the fees generated filter through into the COTI Treasury.
Being invested in Crypto means you have to stay informed knowing what is happening around your investments as things can change very quickly. The one step ahead approach is advisable and why you cannot have too many projects on the go as you are bound to miss something vital along the way.
I know the Governance token for COTI is going to be airdropped before the launch of DJED and this gives me a timeline at least to work around. Once the nodes are fully updated and running the new version 1.35.3 the blockchain will hardfork in around 4 weeks as the testnet stage has to happen first. This gives us a date of around the 20th -30th September for the Vasil Hardfork.
The airdrop will most likely happen a week or two beforehand so I have 2-3 weeks to increase my COTI staking before the snapshot happens. Who knows how much these Governance tokens will be worth but it is free money so one has to try and at least get as much as possible.
There is no taking a break in Crypto as there is always so much going on and opportunities if you pay attention. Staking happens regularly but also keeping abreast of the news as announcements are ongoing and need researching. This hardfork was meant to happen on the 30th June so by the time it takes place will be 3 months behind schedule which is actually good news as it has given me the time to increase my COTI stake. When others see a negative you will always find a positive and this is a big one for myself.
We all know at some point one or maybe two of the projects we have invested in will increase in value and doing the work now will pay off. Sitting back and letting things take their course is not going to benefit you in the long run and must remain proactive taking control of your investments. When one target is achieved new targets have to be set and those need to be accomplished. I have set myself what would have been an unrealistic target last year being 100K COTI and I expect to achieve that within the next 12 months.
When you are playing with your financial future this is a serious matter and one needs to stay ahead making the most out of every situation. Being in Crypto is fun, but it is more and more stressful the more your wallet value increases as the numbers add up very quickly.
Posted Using LeoFinance Beta
---
---