The Power Of Having Stake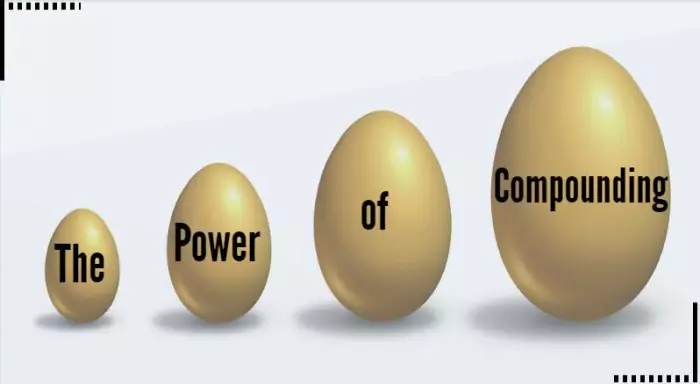 Stake generates more stake and the more you have the more you make and it is that simple.
Over the last 2 years I have seen my stakes grow considerably not only on Hive, but everything else I have been concentrating on. The idea to generate 10 revenue streams of $25 each outside of Hive hasn't quite materilaised. This I don't see as a failure as this is a hard enough task highlighting 10 worthwhile projects.
The hope is over the coming 18 months another few will pop out so I can add these to the basket, but for the meantime growing what I have is more important than ever before. Today I reached 60% of where I expect to be by this time next year and will try and speed that process up so I can grow even faster. The urgency is very real and wish we had more time to get things done.
The economies around the world are lets face it not looking so great and are fragile at best. With so much uncertainty around the safest bet is getting out of what ever currency you have and into crypto. This is where my head is right now as my local currency in South Africa is losing value constantly. I cannot sell my second house quick enough and have handymen regularly touching up getting it ready for market.
Crypto is still in a bear market even if Bitcoin is at $27K whether we like it or not and could still move either way. Price is of no concern right now as the focus is on growth and not selling.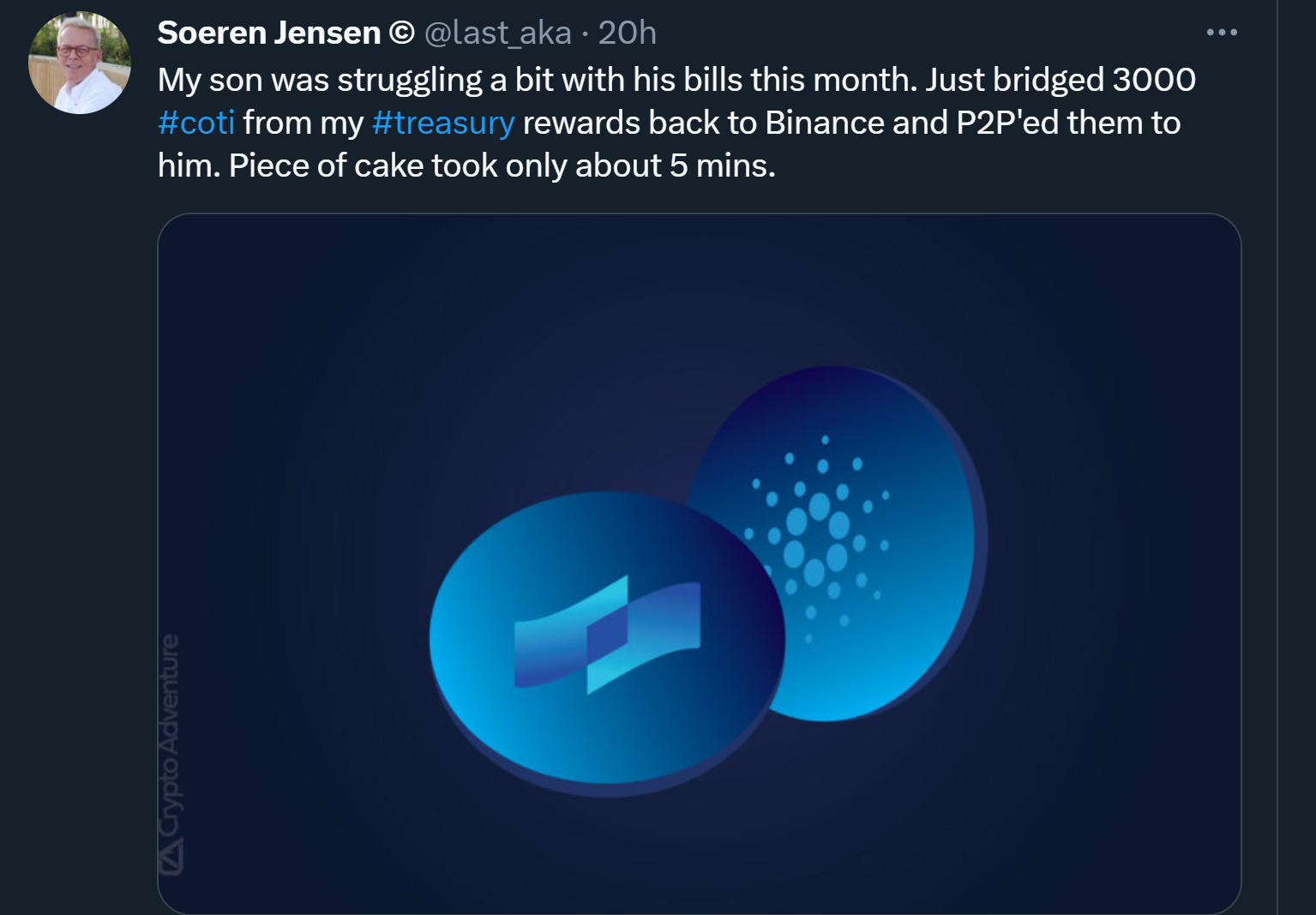 This is a member of the COTI community who has a decent sized stake and can afford to help out his son just by the rewards being generated by the APR. This is crazy to think even at these low prices what he has accumulated makes a difference. He has around 10 x more than I have staked and where I need to be eventually. Realistically he is 4 years ahead of me with stake even though I am maxed out with my growth.
Currently I only generate around $35 per month of this project and this is mainly down to the APR having dropped quite significantly. A few months back this would have been worth around $80 per month and expect it will get back to that eventually. This is the worse case scenario and no doubt within a few years I can get the worse case scenario to around $200 per month by increasing and growing the stake.
What we are building is going to be huge in the future as who knows what value is being created even though we are only talking about a few hundred dollars every month right now. You don't need 10 projects even though that would be great, but even 3 or 4 offering a steady stream over and above Hive.
By 2030 when the crypto markets have matured a little more I do expect this all to change dramatically in our favor. By some chance if it doesn't (slim chance) we would still have a decent income coming in monthly which will still set us apart form the average person in the street.
Posted Using LeoFinance Beta
---
---