Unbelievable Losing Two Legends In One Day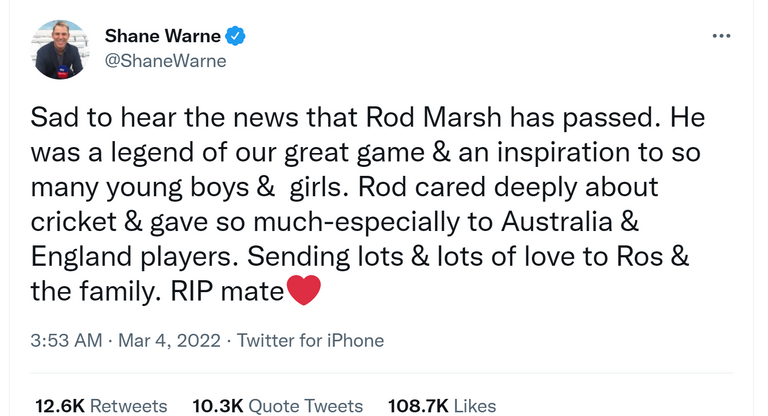 Shane Warne sending his condolences to the family of Rodney Marsh the legendary Australian wicket keeper from the 1970's and 80's who passed away today. This was going to be Shame Warne's last tweet before he had a heart attack and passed away at the age of 52. Who would have guessed he was next to pass on.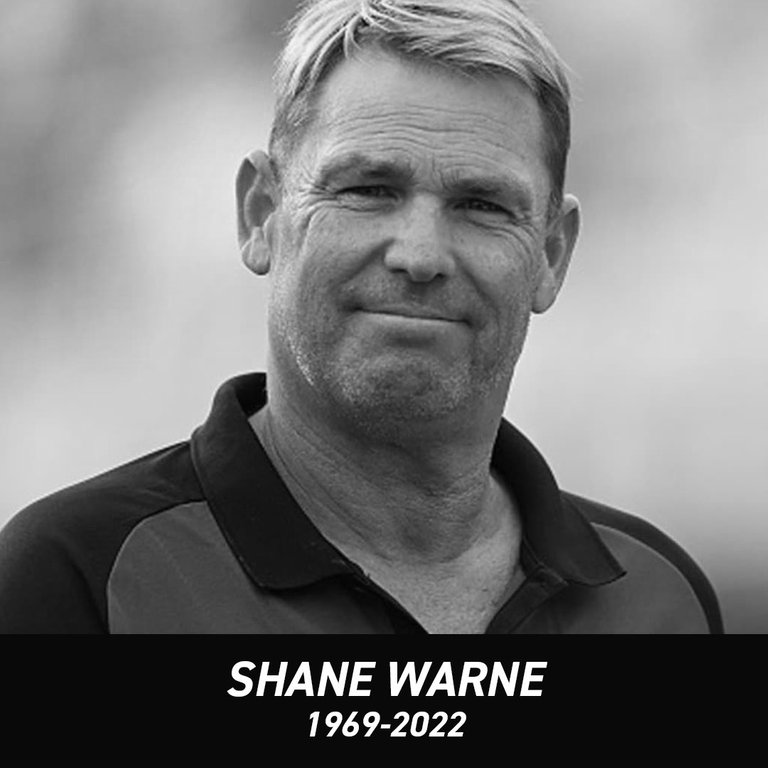 Shane was one of those players that when he had the cricket ball things just happened. This is not a post highlighting his records and achievements as that would take days to put together doing him justice.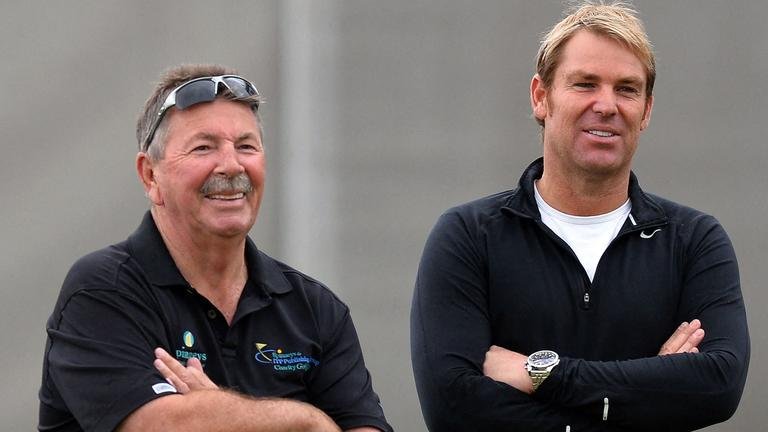 What I know about Shane was he was the life and soul of the party and bigger than life itself. When he first was recognised for his talent he was a pie eating, beer swilling surfer boy who was unfit and overweight. Things changed due to having a mentor in spinning specialist Trevor Jenner who took Shane under his wing. Trevor was their for Shane throughout his career as no one knew him better.
Shane was someone very unique as he did things because it was the right thing to do and for no other reason. The Tsunami that hit on 26th December 2004 affected many coastal towns in the Far East and Galle in Sri Lanka was devastated. Shane had bonded with the cricket fans in Galle from previous tours and quickly visited the area setting up a charity. This was who he was and no one had to push him as this was about others who needed help.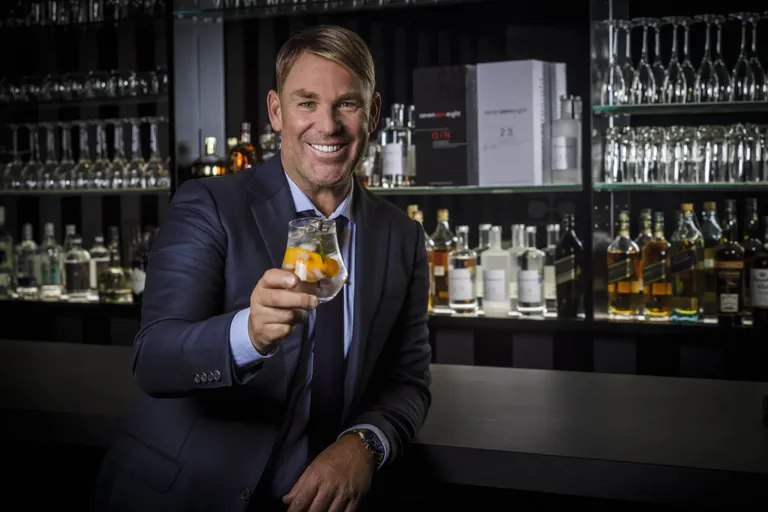 Another example of what Shane stood for was when Covid hit over 2 years ago and Shane handed over his Gin distillery to manufacture and supply hand sanitizer for the Australian Government at cost. This is being a decent human being by being there for others and there are countless other examples I can think of.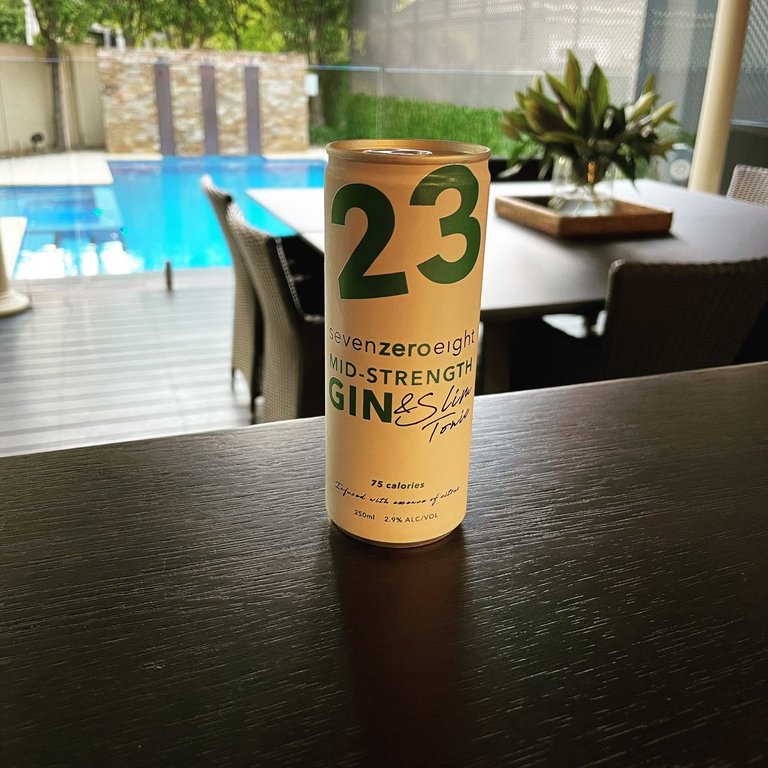 I love my Gin and will definitely be sourcing some 708 Gin at some point soon.
Shane was someone I followed on twitter as he said things how they were and was never scared to keep quiet. This is what made him stand out being respected within the cricketing community. When Shane spoke people used to listen as he had so much knowledge about the game.

A very sad day for the sport as both of these greats were such big characters in the game of cricket on and off the field. Shane was the first leg spinner to attract the publics attention for what he could do with the ball and this encouraged youngsters to take up the art of leg spin. Over the past 20 years we have seen a dying art come back from the brink and this was down to Shane and his achievements.
52 is just too young for anyone to pass with the medical care we have today and he must have been a high risk for due to his lifestyle. Jet setting living the high life took it's toll and is a reminder how short life really is. RIP Rodney and Shane as you can never be replaced as you were both unique individuals.
---
---