$27.39 Per Day Over 3 Years = $30 000 My Hive Battle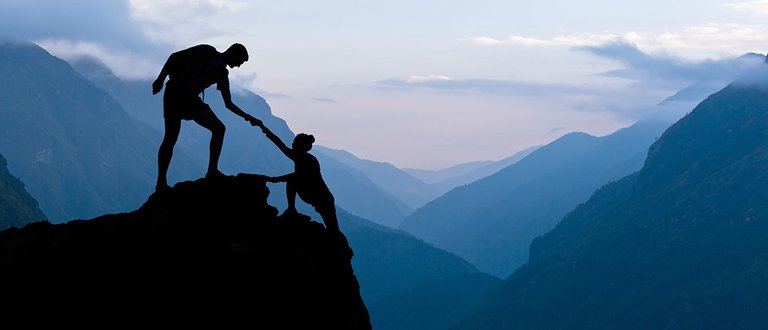 source
I see my account growth as a team effort as without the community you will never grow.
Yesterday was my 3 year Hive Birthday and decided to add up the total value accumulated over the last 1095 days. Leodex tokens plus the Hive power on the main account plus my alt curation account plus not forgetting the new CUB's and wrapped Leo and BNB tied up. Quite a long list giving a grad total of around $30 000 which is astonishing considering not 1 cent was invested. I did it the hard way and onw which I wanted to prove to myself was possible. I used everyone else ahead of me with more stake as targets and some were easier than others to catch.
When I first started out on Hive 3 years ago it was purely a blogging and curating platform, totally different to what we have today. Now we have tribes with tokens that we can trade plus many other tokens that are also investment opportunities and of course the latest DeFi offering on the Binance Smart Chain. Opportunities for growth everywhere you look and if you fail at this now you only have yourself to blame.
What I find quite remarkable is the changes we are now seeing with Hive being only 1 year old now. The growth opportunities that are around today for everyone to get involved with were never there 3 years ago and only 2 years ago did the tribes start appearing.
Growing from 0 to 50 000 HP is an achievement I am proud of as this has been a commitment on steroids and growth has only started to become easier in the last 6-12 months. The compounding effect has come into play which was not noticeable within the first 18 months and why it takes time to take affect. This I find incredible as over the 3 years the daily average is $27.39 yet up until the first year I had barely 3000 HP.
The three years of sacrifice has enabled my account to have a vote value of $1.09 today so offering out more than $10 in votes daily or $300 monthly. Quite remarkable when all I ever wanted was to have a vote that reflected 1 cent. There is nothing worse than voting on a post and no one would even know if you had voted. In those days it took me about 6 months to get to the 1 cent mark and progress was slow.
The one luck many of us hit was a site called Musings who had a Steemit INC delegation and offered big votes. Quite a few of us who were on Musings are still around today as it helped us grow quickly. There are many names I recognise from those dark, but fun days where many of us averaged 50 mini posts per day as answers for a return of between $20 and $60 if we were lucky. Amazing what you would do to grow as opportunities were few and far between and this was like plundering the kings ransom. We knew we were up against it as we recognised Musing was plundering themselves and not staking rewards so we milked them before the delegation was pulled. If I remember right I doubled my growth in 3 months what 12 months had taken me to achieve.
Thankfully things are far more civilised today and the musing sweat shop is no longer with us. Still a good experience though as it taught myself and others what was achievable if you worked really hard.
At the end of the day your stake does reflect somewhat how much effort has been put in and the average of $830 per month is made up of 2013 posts and over 15 500 comments. The only days a post was never published was when hard forks happened and bugs were found. Consistency and commitment is not difficult as this becomes a way of life for all of us as this is an opportunity of a lifetime.
Posted Using LeoFinance Beta
---
---