VeChain Development Tells Us Something Big Is Happening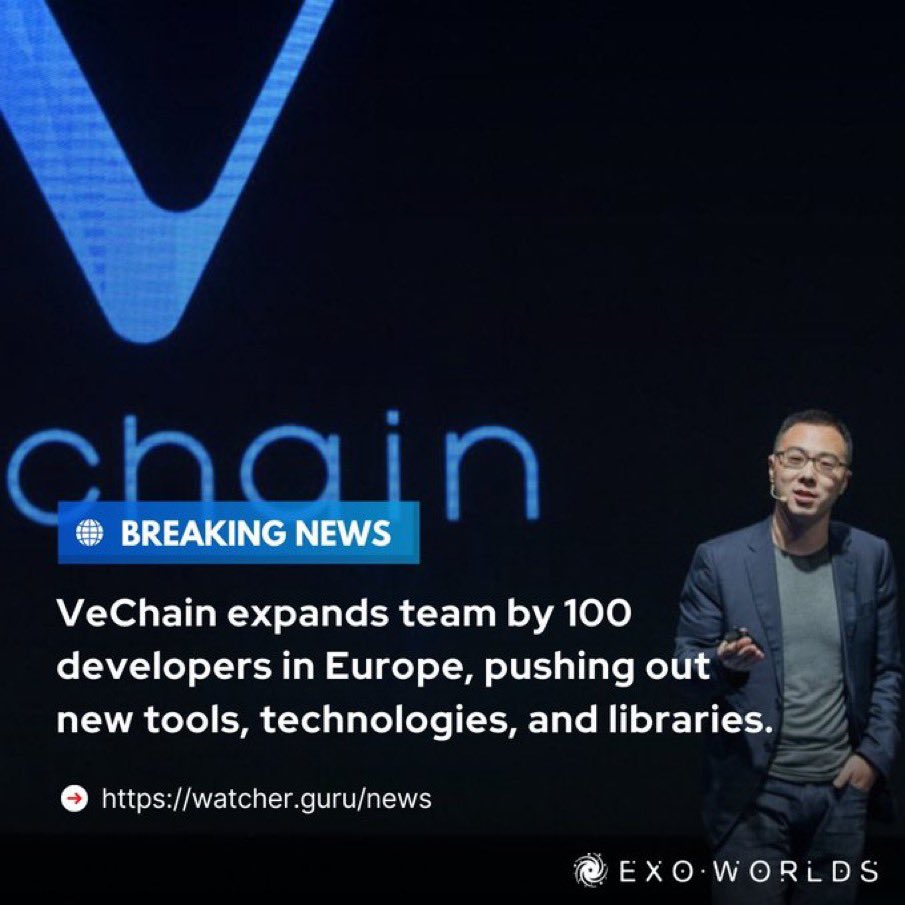 The one blockchain I have been monitoring for some time is VeChain (VET) as the price made no sense with what they had happening. Once I realized they changed their name from VEN and diluted their value by increasing the token supply by 10 x it became far clearer. The VeChain moved it's headquarters to Europe last year as that is where they see their future business potential. Blockchains are businesses at the end of the day and their client base is predominantly Europe based.
When I saw this news regarding 100 new developers you have to think they are on to something really big and need to develop certain requirements for clients they are working with. Prices of most crypto projects are near the bottom these days having lost more than 90 percent of their value within the last 15 months. Mot many blockchains are in the position where they employ 100 additional developers unless they are working in partnership with clients.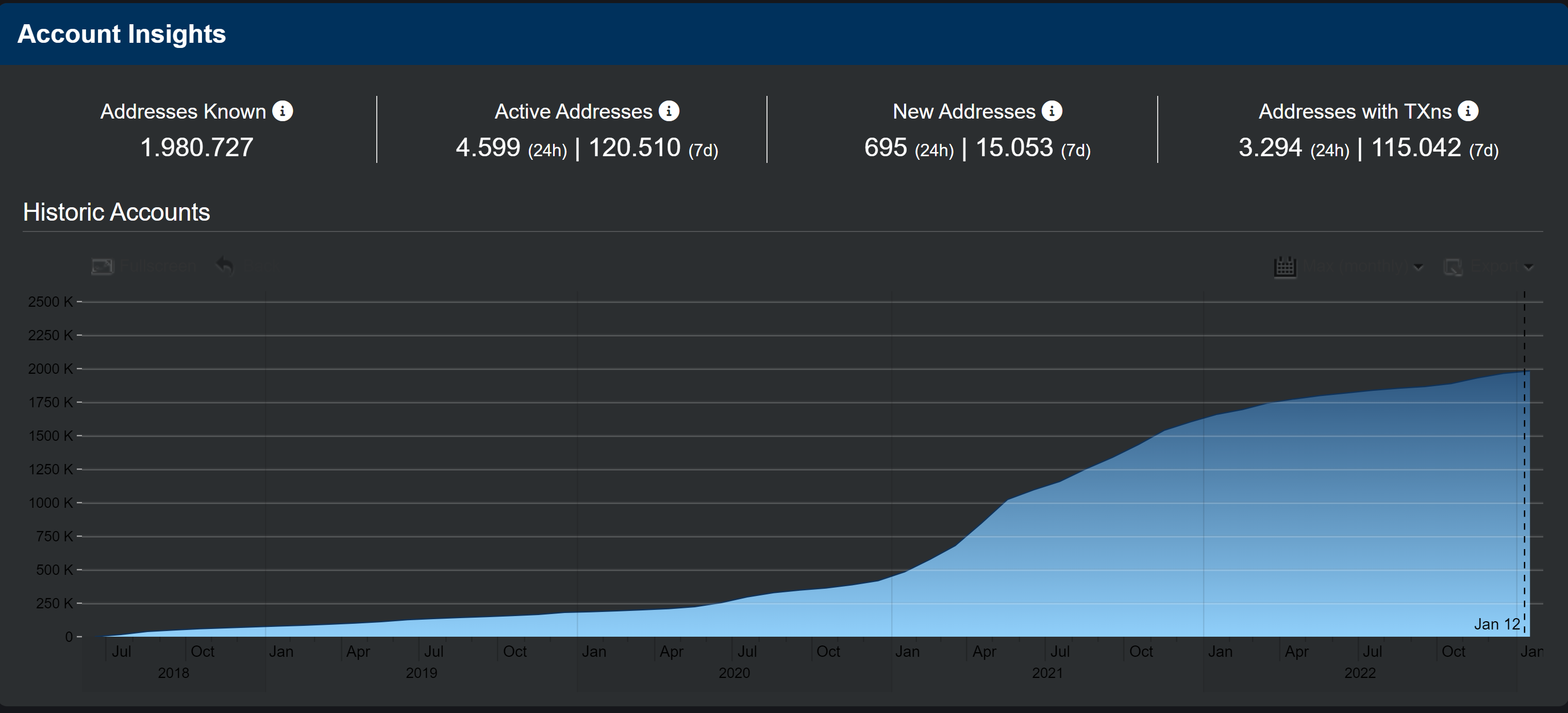 The one number to track what is happening is to keep an eye on the number of wallets being added each week. In the last 24 hours alone there have been 695 additional sign ups and over 15 000 for the last 7 days.
VET price currently sits at 0.018c which is seriously down from when they were flying at over $0.28c in April 2021. If one would look on the surface level you would say they are a failed project with not much happening and any hope of achieving a $1 coin value would never happen.
The problem with VeChain is that real use case adoption takes time to filter through and takes years before everyone sees what is truly going. Behind the scenes this team is expanding it's adoption through development and the partnerships they have in place. We have seen previous announcements that looked good on paper that resulted in no change whatsoever to the overall value. The one announcement took over 1 year before that adoption started filtering through as the team had to develop and create a new platform for that to start.
The 100 developers are based in Ireland with the headquarters based in San Marino making them legally based in Europe. This is important as they were Chinese based and seen as a Chinese blockchain and now are changing how they are viewed and want to be seen as European. There is only one reason for that as they need to be accepted as European in order to collect the Government contracts which they are in line to receive.

This move is not by chance as they have an inside line on sustainability especially with the carbon emissions which becomes regulatory by 2026 for all businesses in the EU to reduce their emissions. This is when I expect the VeChain to be flying as all the development that is taking place is gearing towards this time frame. Just the wording in their notifications tells you this such as "helping guide regulatory regimes" which would be the EU Parliament. This is why I say the team is cooking something really big to justify the spend and the relocation along with hiring such a big team.
VeChain id far from dead along with an expanding team are one of the busiest blockchains around as they are working on a massive project which will set them up for the future.
Posted Using LeoFinance Beta
---
---