Volatility Tokens = Another Partnership In The Crypto World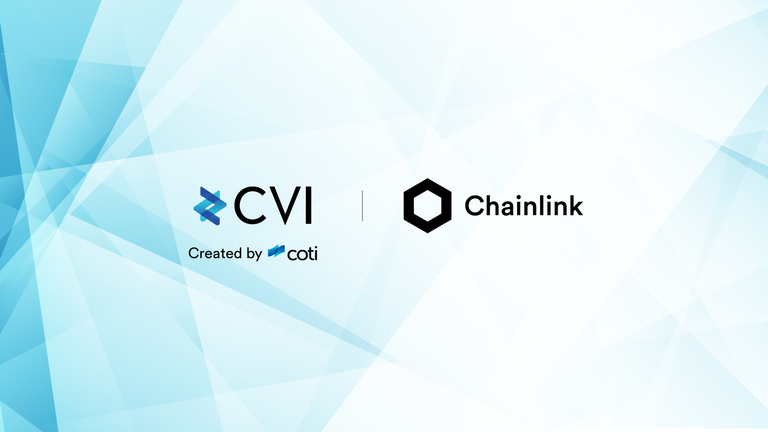 I think we will see many partnerships between various crypto projects over the coming years for those that have genuine use cases. There are some highly specialist coins out there that are backed by top notch technology and other projects will have to tap into each other to improve what they have. These types of partnerships are what is going to make the industry even stronger adding serious value and possible spin off tokens like the one I heard about today.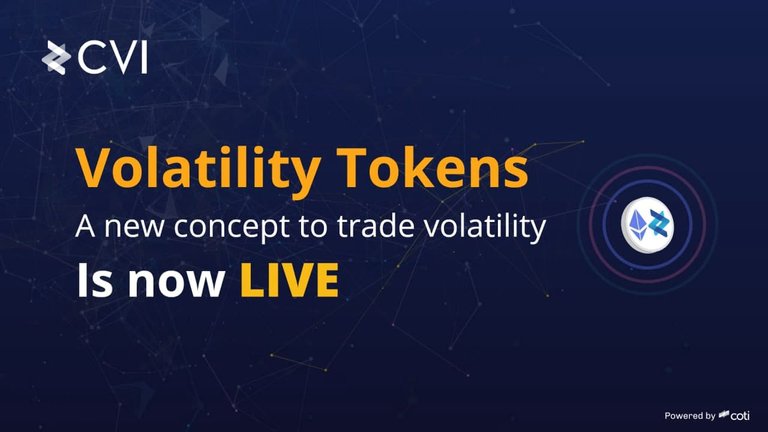 Coti runs a CVI (token) which is a volatility token for cryptocurrencies and to help them control the stability have introduced Chainlink Keepers to the mix. Every night at midnight (UTC time) the Chainlink Keepers system will automate keeping the stable coins pegged by either supplying or reducing tokens as required.
Coti is the DJED stable coin supplier for the Cardano Blockchain and it is not pegged like other stable coins to the USD but to crypto. Using other crypto technology that is already proven makes sense as why develop something that is already being used and has been proven to be reliable.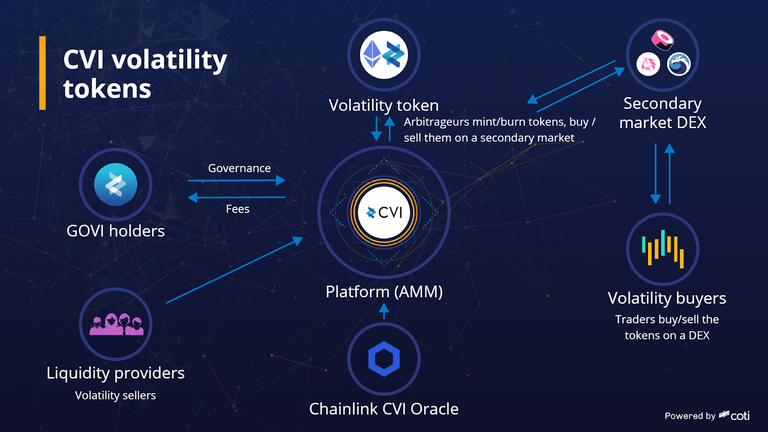 CVI stands for Crypto Volatility Index and works ahead predicting the next 30 days of volatility in the markets. There are a lot of different data that is compiled which is all obtained forming a decentralized volatility index.
One spin off is the token called ETHVOL which is pegged to the Ethereum Volatility Index. Investors can purchase ETHVOL and be part of the whole process understanding the volatility and earning from it. When the peg is reset daily users will receive more or less tokens in their wallet depending on which way the peg needs to move. Sounds like this could be fun and had no idea this was even something to be honest.
For those that are interested the next token to be launched is the CVIVOL token which will work on the Crypto Volatility Index and will be traded on any Polygon supported DEX. When the peg is adjusted it is called a rebase and the payouts are funded by fees handed out to traders who have long or short positions during the rebase. Obviously both don't score as one position will always lose depending on which way the market has gone. All sounds fairly technical if you ask me but interesting at the same time.
Volatility and crypto go hand in hand so having a token that pays according to the market trends sounds like a good idea. I was wondering does anyone have any ETHVOL or other volatility tokens as it would be great to know if this is the next big thing or not?
Posted Using LeoFinance Beta
---
---