When You Find Service You Need To Applaud It

source
The top search on Google and double the price plus they couldn't help within the time frame required.
Today was one of those day when the unexpected happens and decisions have to be made very quickly. The forklift at the family business packed up after 11 years of hard graft so it was kind of expected. Being electric the battery after daily charging finally would give out no power and knowing the cost of a replacement battery is not worth the cost. Absolutely absurd to think a new battery is costing what the forklift originally cost and the prices haven't come down and done quite the opposite.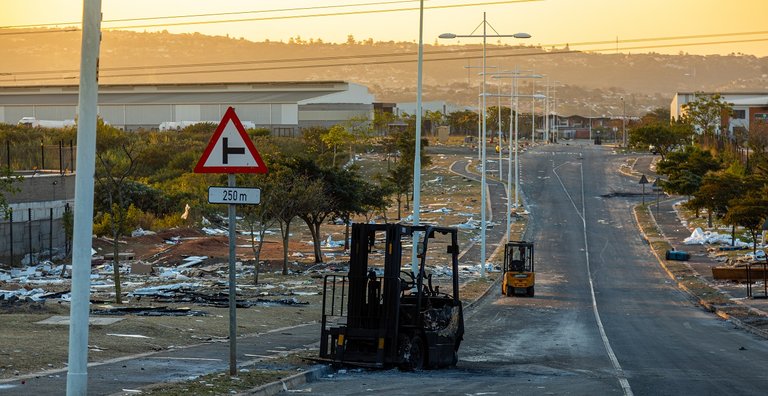 I do believe there is a shortage of forklifts right now as over 300 were burned out during the riots. Walmart use plus minus 20 at their main warehouse in Durban and that was gutted.
I have a forklift in another province which we rent out so that was not an option and finding a forklift at such short notice would be a challenge. Over 300 forklifts were burned during the rioting and hence there is a shortage nationwide in South Africa. A good business to be in right now which I soon found out when getting quotes for a rental. Many had no stock and were waiting for new stock to arrive.
People are generally lazy and don't take the time to get proper quotations as to be honest they don't care and no one ever follows up and checks. I had 10 quotes within an hour and the price varied dramatically. The top searches on Google were the most expensive by nearly double as they had hidden fees such as admin costs which is just an excuse to milk the profit.
One private company stood out from all the others as it was the owner who has been in business for over 30 years. We could do a deal there and then as I had a good idea by then what a good price was. Another plus was all the others could only deliver after only Tuesday next week. Not the best when we would have received 11 containers by then. We negotiated a price with no gumpf like admin fees only the rental and the insurance. Job done.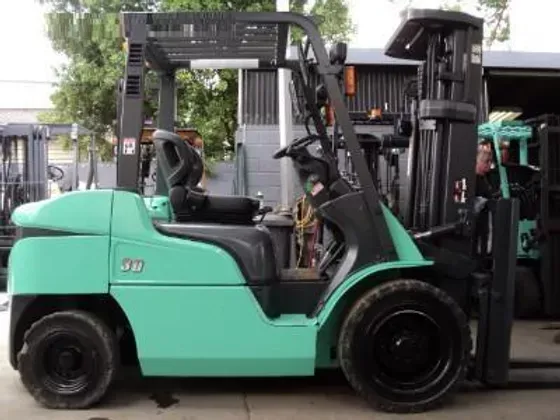 This is the same forklift that arrived within an hour of phoning.
Being a Friday at lunchtime I was not that hopeful, but miracles can happen and that is exactly what happened. The deposits were paid and within 1 hour the new rental was sitting within the warehouse. That is service and I just had to phone and thank the owner who invited me to come and have coffee with him next week. This is exactly how business used to be 20 years ago and I am so happy to find that there are still some good guys around. I think everyone was a little stunned as this is not what we are used to.
What I found quite funny was I was still receiving phone calls from companies I had phoned a few hours before checking if I was happy with their quotes. All of these businesses would have been run by an owner at some point but they are not the ones answering the phone and why they are missing out. They are all a service related business, but offer no service and are just a number.
I never mind paying for service as long as there is some benefit but what I could only think of was what if we had a brake down? How quickly would all the others respond as it could take days to get a mechanic out and the business would suffer. I know with the company we have chosen it will be sorted within hours and it gives you the confidence knowing the right choice was made.
Yes there is a possible benefit as it gives me another contact for my packaging business which I will raise next week over coffee. This is how networking happens and these are normally the best contacts to have as over 30 years in the business he will know so many people who are just like him.
Posted Using LeoFinance Beta
---
---