Will This Have An Impact On Hive?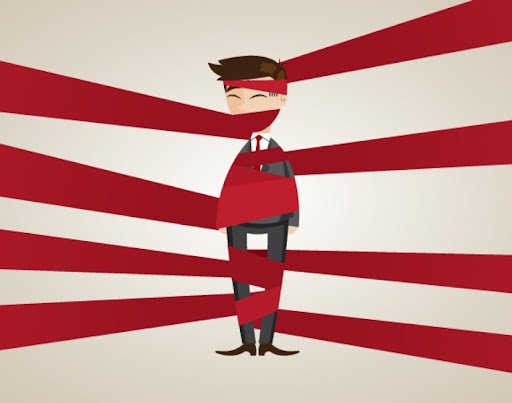 I know their tax laws changed as the Government changed it's mind seeing crypto as a hobby at first and now next year will be paying taxes. The exchanges though have had to come into line as well and was wondering how or would it effect Hive in any way.
I found a story today about South Korea and the new regulations which has been enforced on all the local crypto exchanges. Funny how Korea never had any regulation and now they have some serious control measures coming into play starting this week. Korea as we know it in the past has had some influences on Hive especially with HBD and was responsible for a massive pump on the old chain helping reach an all time high. How many times did the stable coin pump for no reason leaving many scratching their heads.
The big developments or changes are that exchanges have to be linked with a bank. This is to make sure that the investors who have an account are using their real name when depositing Won the local currency. I thought KYC was done automatically when accounts were opened up anyway on most exchanges. If they enforced this then they wouldn't have had to worry about including the banks.
The new regulations kick off on Friday the 24th (this week). Exchanges need to apply for a certificate from the Internet Security Administration in order to be approved. Approval as long as they have a bank partnered with them which controls the KYC part of things when depositing or withdrawing Won.
Korea had something like 68 exchanges which is quite a few considering how few there really are in the world. Investors who want to continue investing using the local currency have to now use a bank account linked with that exchange in order to buy and sell. One can see where this is going as the banks are in on the fees somewhere and I bet you they put this idea forward to begin with.
Out of the total of 68 exchanges 40 are expected to close for good leaving 28 who are all certified, but still means very little unless you have a partnership with a bank. From what I can gather it comes down to about 4 exchanges namely Upbit, Bithumb, Korbit and Coinone who can move forward. I have heard of the first two, but not the last two.
The likes of ProBit, Flybit and Cashierest will stop trading in Won until they have a partnership in place with a bank. Those three have already stated that they will stop accepting Won for the time being until a partnership has been done which still allows them to stay open trading as normal.
I find it worrying that this type of thing can happen forcing exchanges to partner with banks, but kind of not surprising at the same time. The idea of getting away from banks by getting involved with crypto was part of the appeal in the first place. I am all for making crypto and trading safer but at the same time why include banks of all people?
If someone hacks an account and moves money into another account my idea is the exchange needs to be jacked up to prevent such things. Soon crypto will be worth a fortune what most of us are holding and knowing that there is security protecting our funds is what is going to secure our business. The top exchange will be the one that is the most secure as that is what will attract everyone.
Posted Using LeoFinance Beta
---
---