Winning At All Costs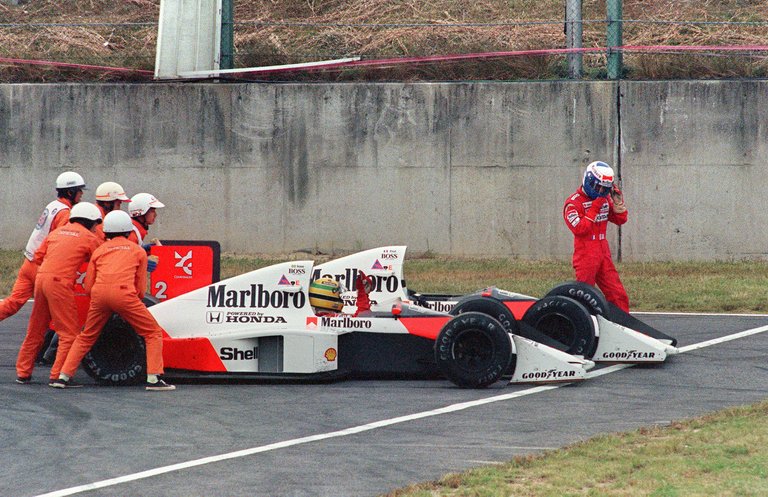 source
Senna and Prost 1989 Japan
Four times the World Championship has been decided by a crash and many expect the same this year. Nelson Piquet in 2008 was ordered to crash so his team mate could win the title. Funny that Nelson's daughter is now Max's girlfriend so maybe even Perez has been given some instructions for this weekend. I am ruling nothing out and Hamilton will need eyes in the back of his helmet to make it through this one unscathed.
This weekend we will find out who is going to be crowned Formula One World Champion for 2021. Max Verstappen and Lewis Hamilton are level on points, but max has won more races. If by some chance Max crashes into Lewis and they are both forced out of the Grand Prix then Max would be crowned Champion.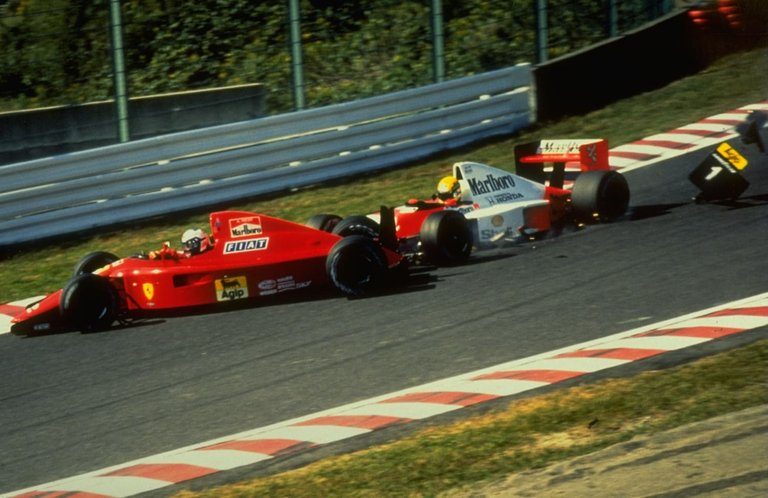 source
Senna and Prost 1990 Japan
This for many including myself is what I expected to happen this weekend as Max and his team are that desperate. The FIA were also feeling this obviously and why they have stepped in clarifying the rules. They had to in my opinion and they should have done this 3 races ago before Brazil.
In the past we have seen Senna and Schumacher win their world titles by crashing into their rivals which is not very sporting. Nothing happened to them and thankfully common sense has prevailed this time around.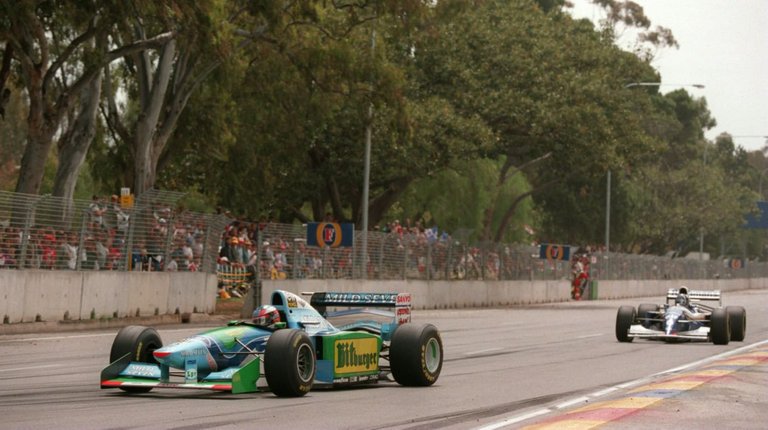 source
Schumacher and Hill 1994 Australia
These rule changes are for Max and Max only as Hamilton had nothing to gain from knocking Verstappen out as if he did he runs the risk of knocking himself out. The FIA have been lenient up until now especially with Max and how he drives. He doesn't see it as he believes he is driving within the rule book. I am a neutral in this and he is borderline dangerous with his moves.
The rumor in the paddock that if Red Bull don't win the title then Christian Horner their Team Principal will be replaced next season. Honestly the team only has themselves to blame as they were the ones who knocked Verstappen out of Baku by fiddling with tyre pressures. Red Bull and Verstappen should have won the title already and this is entirely on themselves.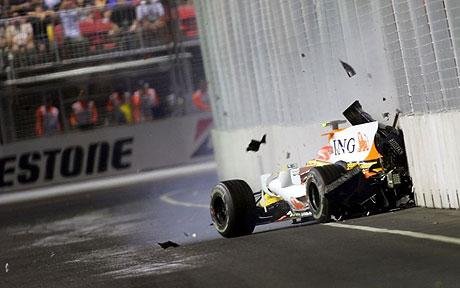 source
Piquet ordered to crash to give Alonso the advantage as he had refueled very early in the race thus giving him the advantage over the rest of the field and race position.
The FIA know how desperate Max and his team are so clarifying the rules for this weekends showdown shows how concerned they are. Max could still pull a move knocking them both out saying it was an accident but everyone knows that this would be intentional. There is too much at stake as this would mean his disqualification from the Championship with his title points tally removed to 0. That would realistically mean Red Bull losing in excess of $350 million in prize money plus handing the Championship to Hamilton.
Deep down I know if Hamilton was leading the race at the weekend without these additions to the regulations Verstappen would take Hamilton out as he is that type of character. He has dodged questions all week about what he has been doing saying he has done no wrong. Every other driver on the grid knows differently and have said they will change their driving style accordingly as Max is getting away with desperate overtaking moves.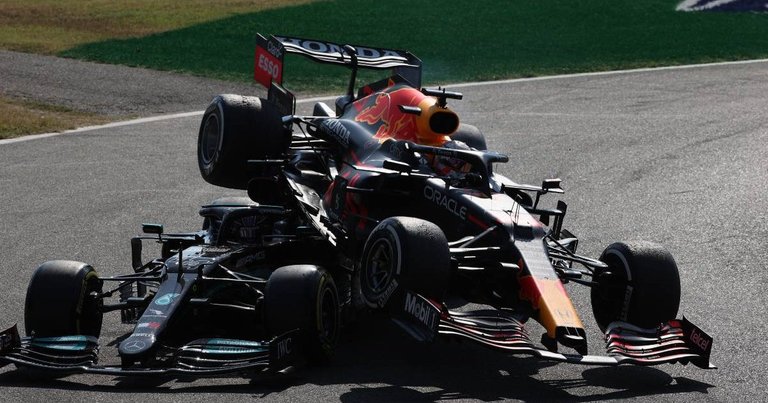 source
Alain Prost came out saying Verstappen pulled a clever move at Monza as Hamilton was going to win that race. many see it the same way and are not naively thinking for one instance this was not deliberate.
The safety of the sport is paramount and this should never even be a discussion about deliberate crashes. For everyone to expect this to be the case then there is a problem and Max needs to grow up. He is only 23 but he is that desperate plus he has his dad in his corner and we all know how volatile he is.
Personally I would love to see a new face win the World Championship, but not in this way as that would be cheating. Max can wait as I don't see him winning this weekend as he just doesn't have what it takes. He comes across as though butter wouldn't melt in his mouth yet his driving tactics are dangerous and reckless. It does take a certain breed or personality to be a Champion who is prepared to win at all costs.
---
---