Second Ever GLX Token Giveaway (BIGGER PRIZE)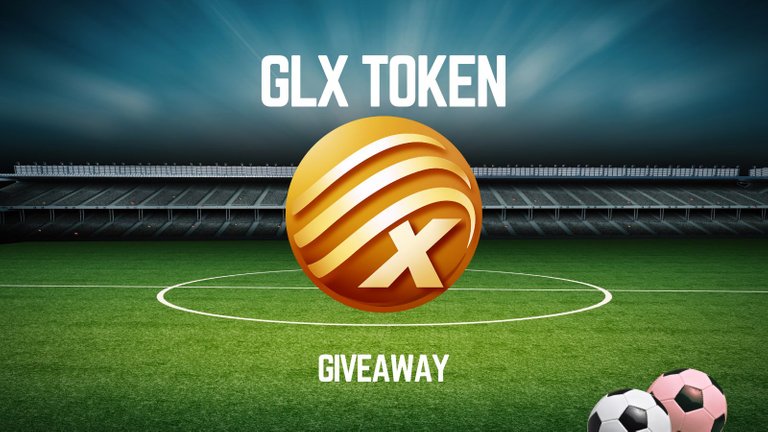 The first ever GLX token giveaway went off with great success. Lots of activity and I think it opened many up into wanting and reading, investing into the GLX token. Even though we took a bit of a loss on this one I'm still happy that it brought awareness and we were able to award a winner (below).

What's Up For Grabs This Week?
This week we want more winners and more owners of the GLX token.
There will be a total of 3 Winners this time each of which will get 5 GLX tokens! That means a total of 15 GLX tokens are up for grabs this week.
As we said before the more activity and helpful tips/upvotes the more and faster we can invest to build larger prices and this is one of them.

How To Enter
Required
Must be following @cryptochroma

Drop a comment with your hive username must be the one you are leaving the comment from.
Optional: Drop any size upvote on the post (This helps us provide better prizes and reach more people as we grow
Optional: Share this post with others
Optional: Drop comment tips such as 🍕 PIZZA , 🍺 BEER, 🎮 PGM, ❤️ LUV , 🍷 WINE, 😆 LOLZ, 👫 ENGAGE, ❤️ ALIVE, etc. these also help us grow our reach and prizes.
We will use wheel of names to select a winner and show proof.

Proof of Winner and Prize Sent



Tagging everyone that entered the last GLX giveaway. If you wish to not be tagged in the next simply don't enter this giveaway as we pull a fresh list of people to tag from the pervious giveaway.
@lorddiablo
@cheesecrackinged
@ifarmgirl-leo
@criptosectadepit
@olaf.gui
@pero82
@circlebubble
@gregory-f
@new.things
@alex2alex
@ladymisa
@henruc
@tinyputerboy
@blitzzzz
@jfang003
@scfather
@marleyroots
@jdike
@bitandi
@pero82
@surrealfia
@vaynard86
@jomancub
@fragmentarion
@middle-earthling
@ianballantine
@darwinjj
@tydynrain
@bechibenner
@rimurutempest
@stayoutoftherz
@imacryptogeek
@pele23
@bokica80
---
---