Draw Card Magic Weekend Ranked Performance!
Hi Heroes and Gamers,
I have finished my Gods Unchained weekend ranked. I am upset about a few things, First, I forgot I had gone down to Ethereal Diamond and therefore did not maximize rewards.
Also, I did not play the best Draw Card Magic (at least not the best feat to me) and probably would have got 2-3 extra wins if I had done so!
My Draw Card Magic Deck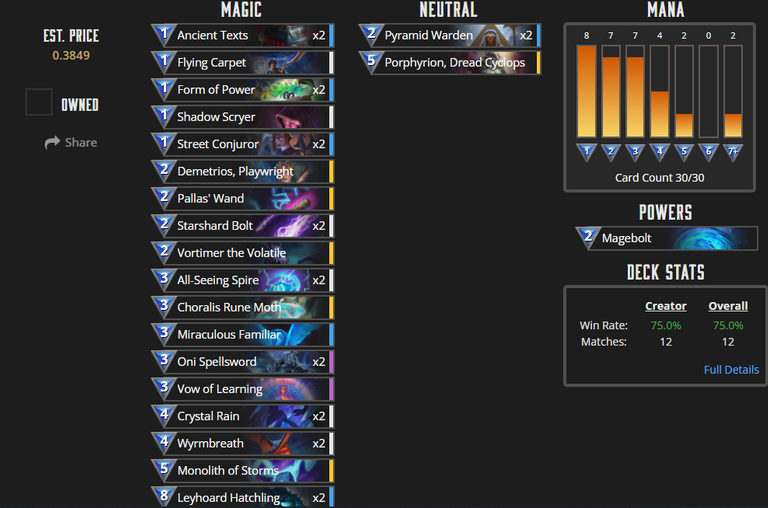 What do you think about my deck? Would you have adapted it?
In the end, I did okay with 16 wins (but not in Mythic)!
2x DO Epic Packs sound good enought to me!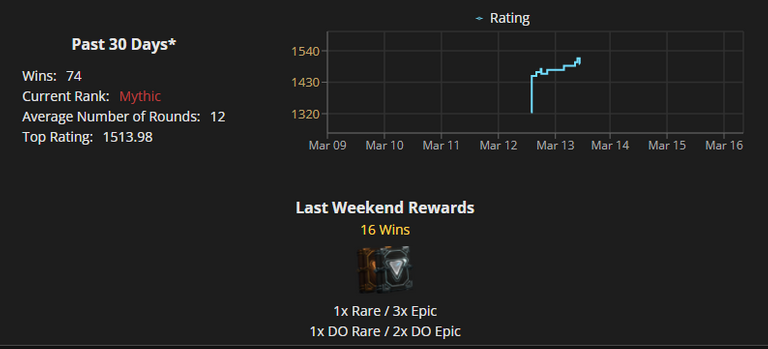 Stay safe out there,
---
---