Last Weekend Ranked before the Daily Play & Earn Update!
Hi Hiveans and Gods Unchained fans,
I have been playing some Gods Unchained for the past few weeks in an 'eratic' way. Meaning, not very consistently and without putting too much effort/thoughts into it.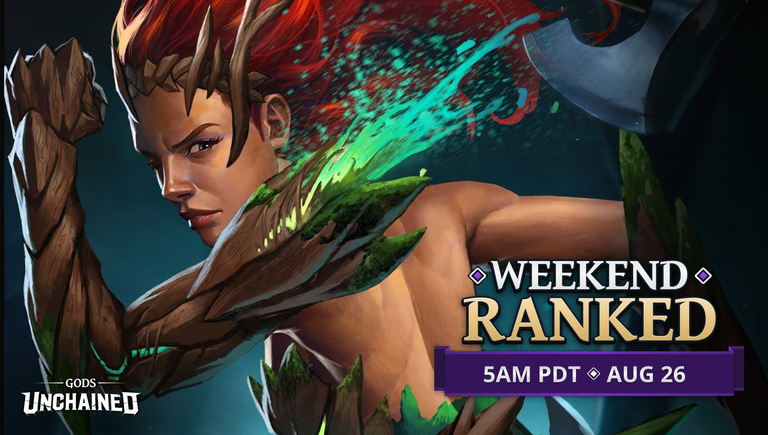 This weekend, I decided to take it more seriously but.
First of all, I had forgotten that I had fallen to Auric Gold which was disapointed and I have noticed that the average opponent is much better nowadays than they use to be! I do not know the exact reason (maybe competitive decks got much cheaper 0.1-0.2 ETH) but it is a fact.
Therefore I played matches and lost 1-2 games stupidly. I was disappointed with only 10 wins at this level...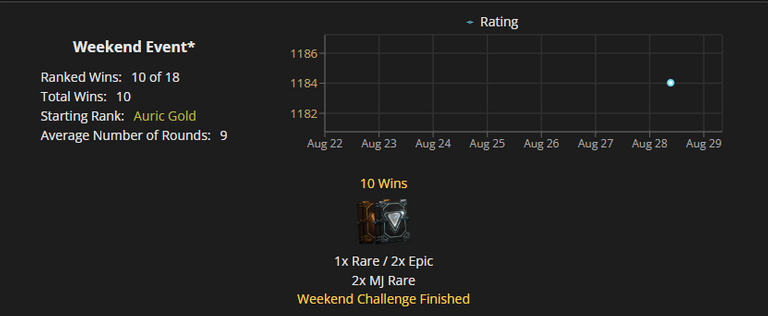 I still get 2 rare mortal Judgements packs which is nice.
I played a "classic" Aggro Nature deck. You can find the link here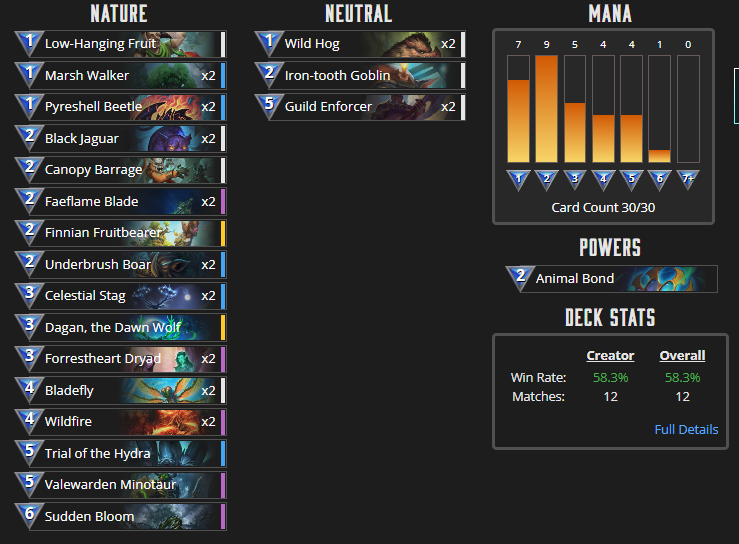 I can't wait for the Daily Earning quest happening later this week.
I am keeping my $GODS tokens in my IMX wallet to get weekly staking rewards and I might buy some on the market as price drops
I am also looking for underpriced Genesis or TOG cards
Most importantly, I am eager to have the mobile app which will bring mass adoption in my opinion...
Until then, I am HODLing my cards and adding new ones to my collection, daily.
---
---