My Weekend Ranked Deck and Strategy!
Hi Gosd and Heroes!
This weekend, I did not have a lot of time to play and therefore went for a deck I knew from a long time.
I briefly checked the top Meta Decks and the positive thing was that there was a lot of diversity but most decks included cards from the new Gods Unchained Expansion which I did not get yet.
Therefore I sticked with basics when you don't have 10 hours to play: Frenzied Aggro War!
Here is the link to my deck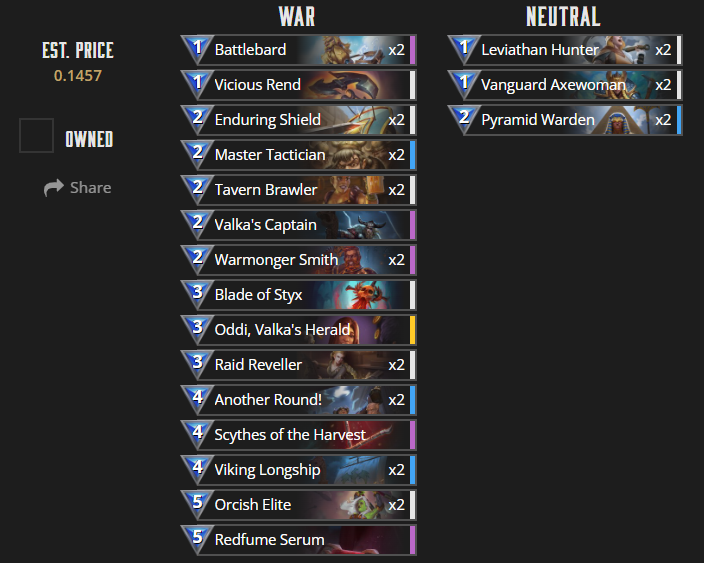 So far I did not do so great vut 14-15 wins would be amazing!

I hope you guys had a nice weekend ranked event!
Stay safe out there!
---
---