Diving more into CubFinance and BUSD-CUB Pool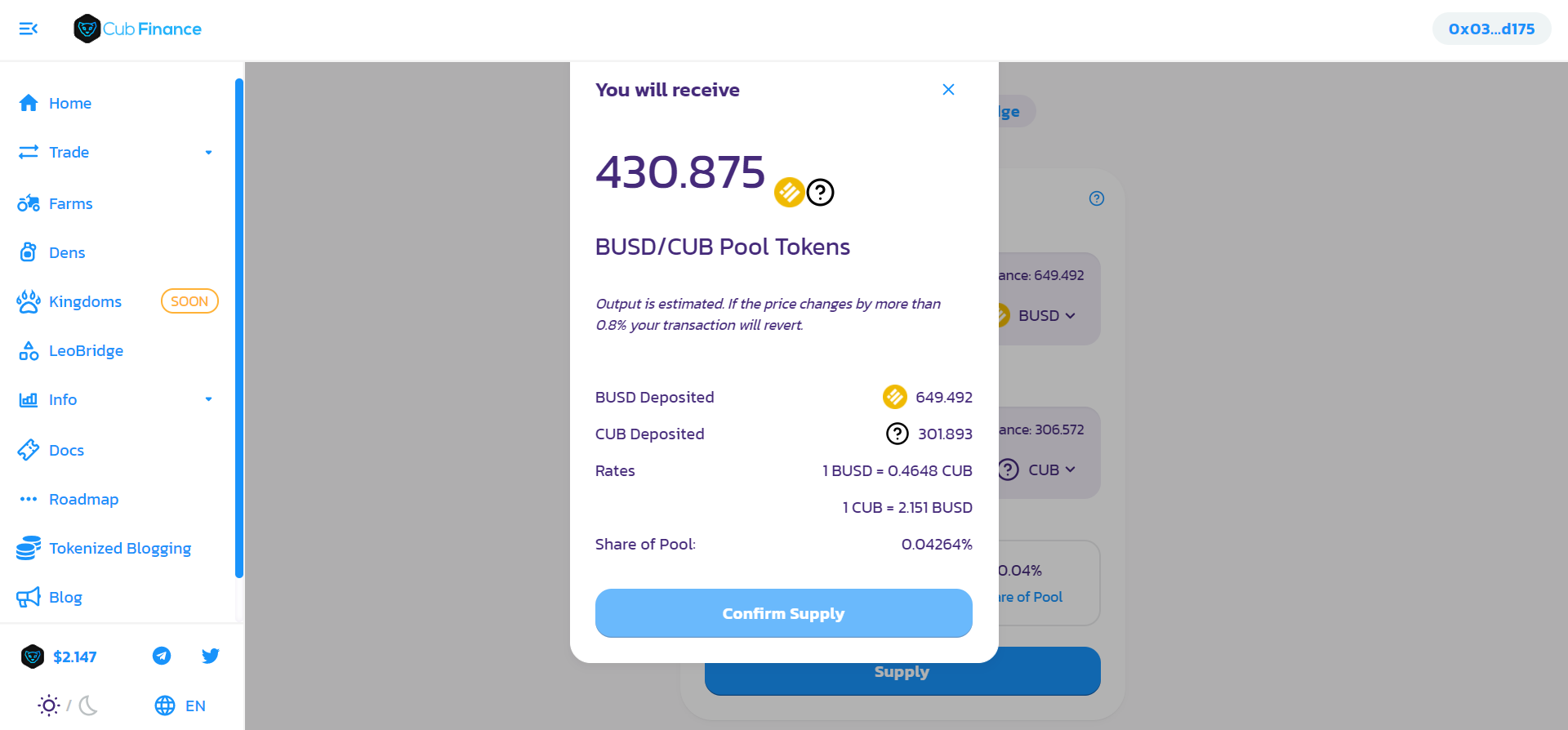 Well yeah, it was already predetermined when i bought 305 CUB two days ago and just a moment ago it became reality, i pooled almost double my previous share in the pool increasing significantly my position!!!
But i didn't stop there, the cub price at this moment is quite attractive (2.2$) so i end up to buy 305 more cub (again with my leo) which will be probably use in the future (im waiting a very nice leo and cub pump in the next days) in the same cub-busd LP farm.
Not in the long future though (LOL)!!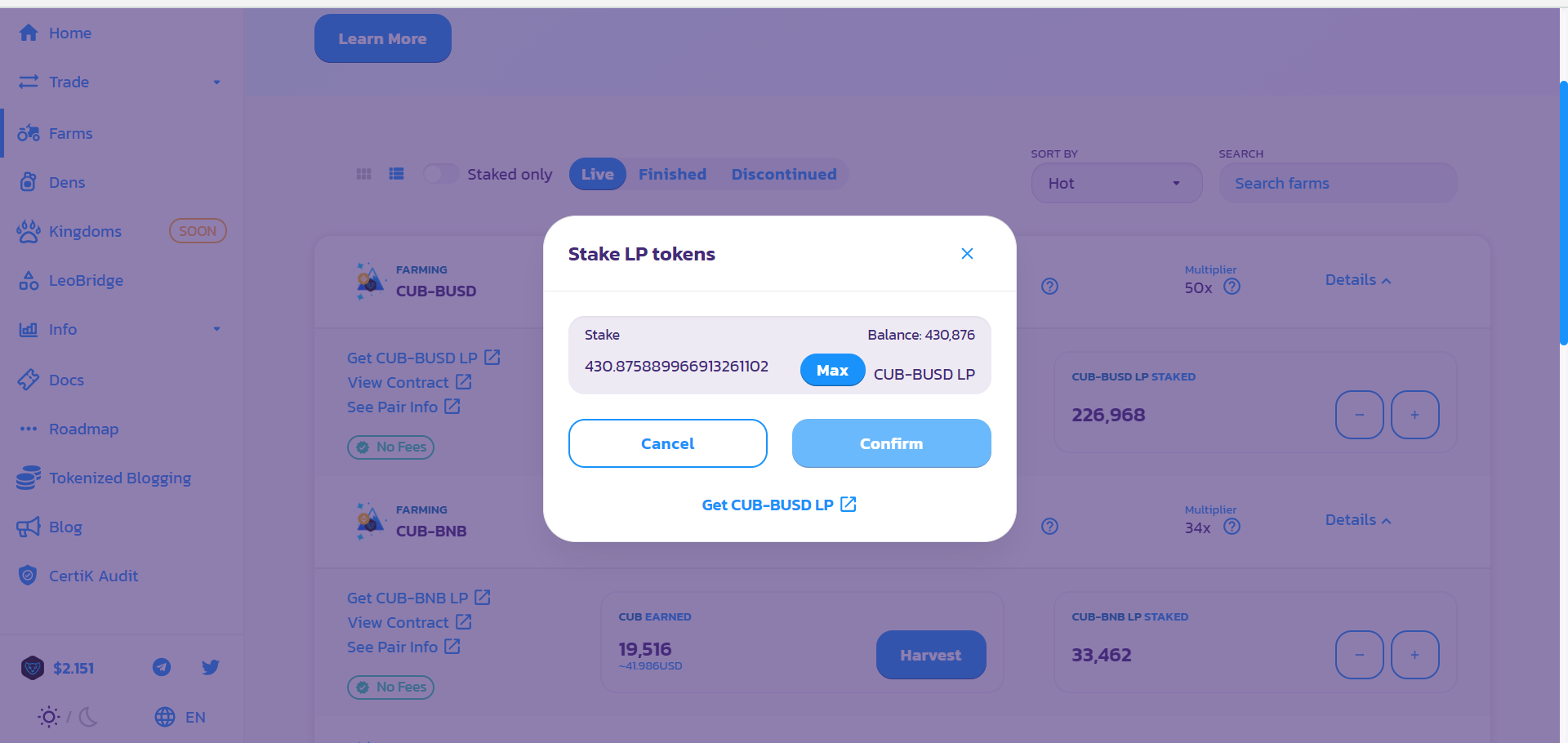 With that, my Farms in @cubfinance are "chubby" enough to make feel satisfaction and i think its ok for the moment, i hope some of the plans i have in mind work in the way i believe they should and that share of mine became even more Chubby!!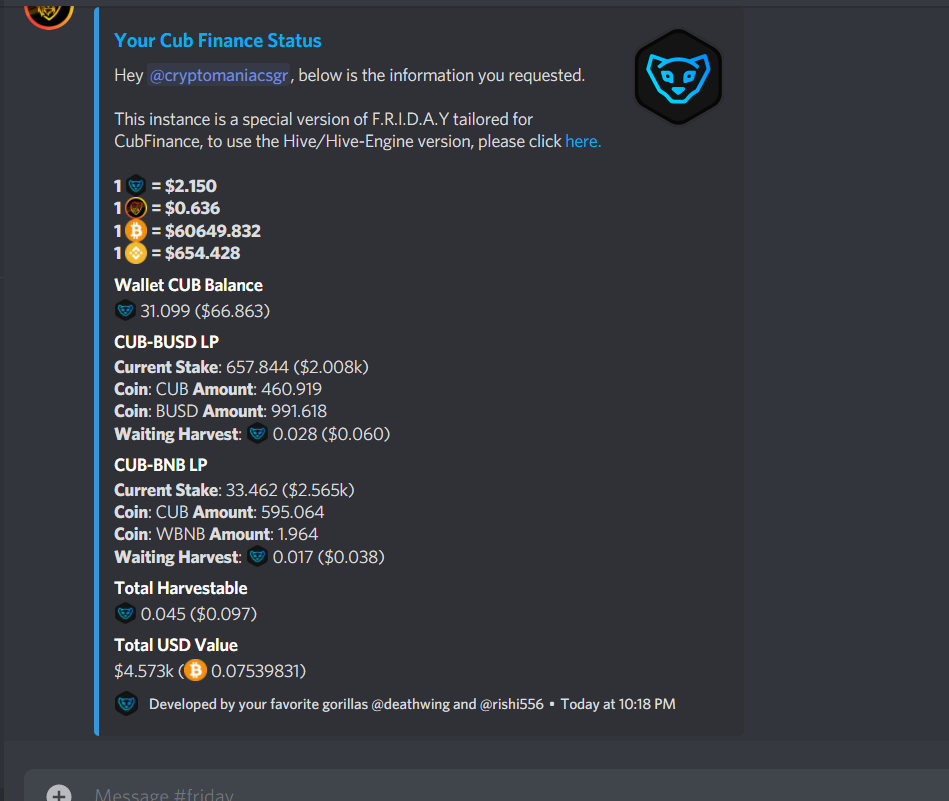 Posted Using LeoFinance Beta
---
---