EverGrow Coin earn passively BUSD while you can # Part 2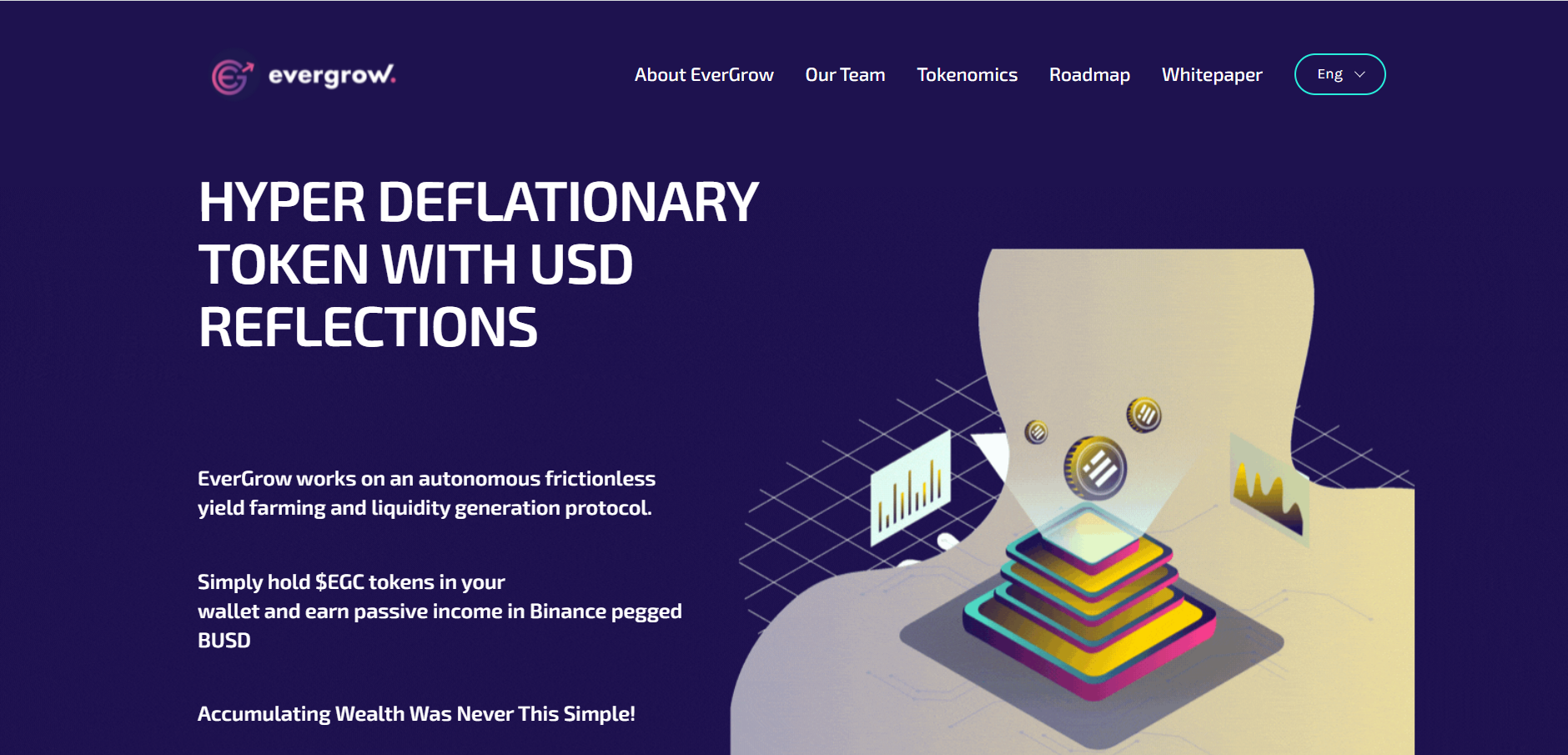 It's been a week since i bought my first EverGrow coins (EGC) and i publish it here in this post : https://leofinance.io/@cryptomaniacsgr/evergrow-coin-earn-passively-busd-while-you-can and i was suggesting to take a look in that little gem.
A week later (present time) i have something over 4,5 billion EGC that cost me initially 1,35 BNB and already worth over 5 BNB while also giving me passively reflections in BUSD and it's 28 already!!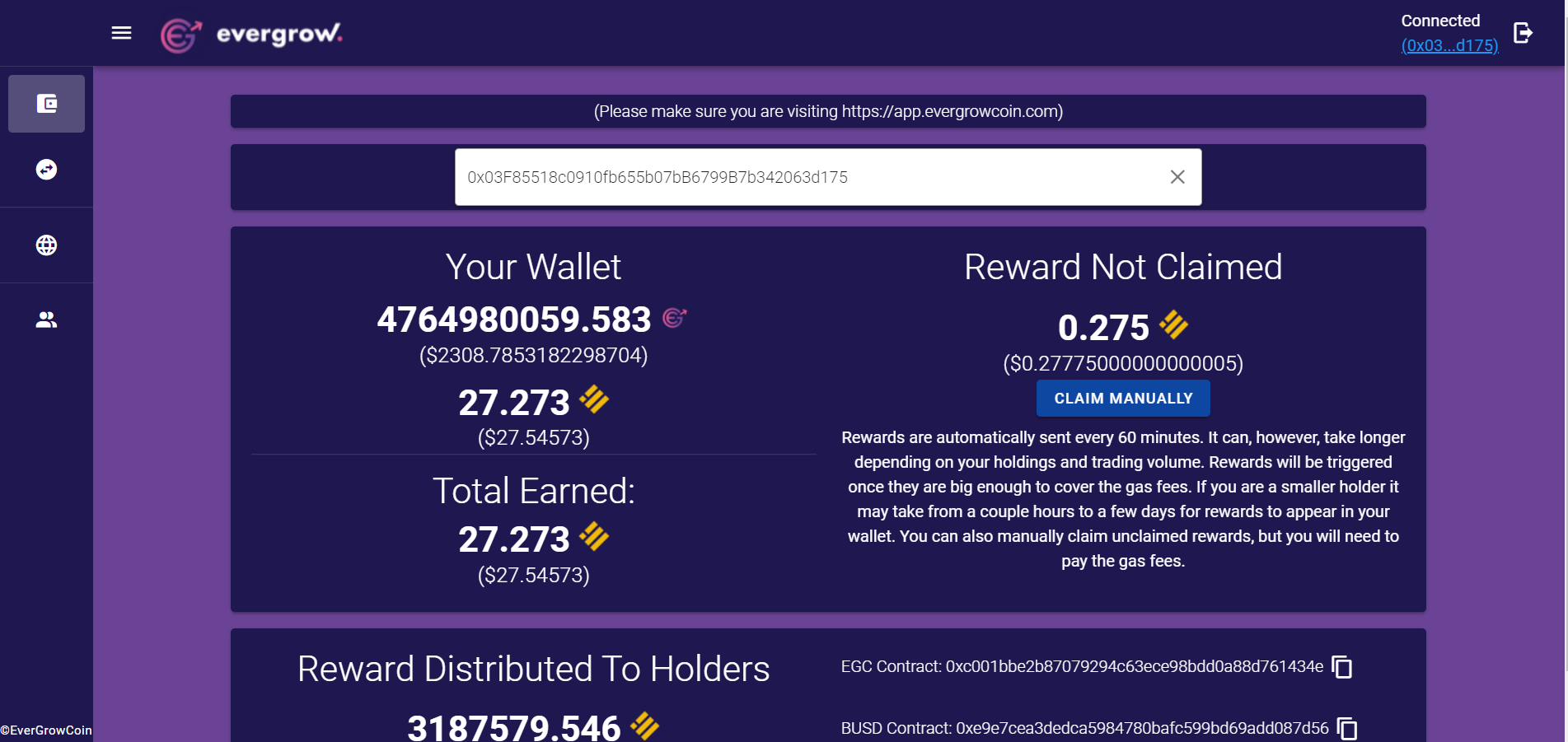 In the following chart you can see my entries (green dots) and the pump and dump moves from early holders which created huge volumes and skyrocketed the reflections for each holder.
Many said that Evergrow is the next Shiba inu and it has great potential, i can see the potential but i cant be sure if it is the next Shiba inu, but if it can grow to the digits that shiba inu hit ATH i will probably be a Millionaire soon (LOL)!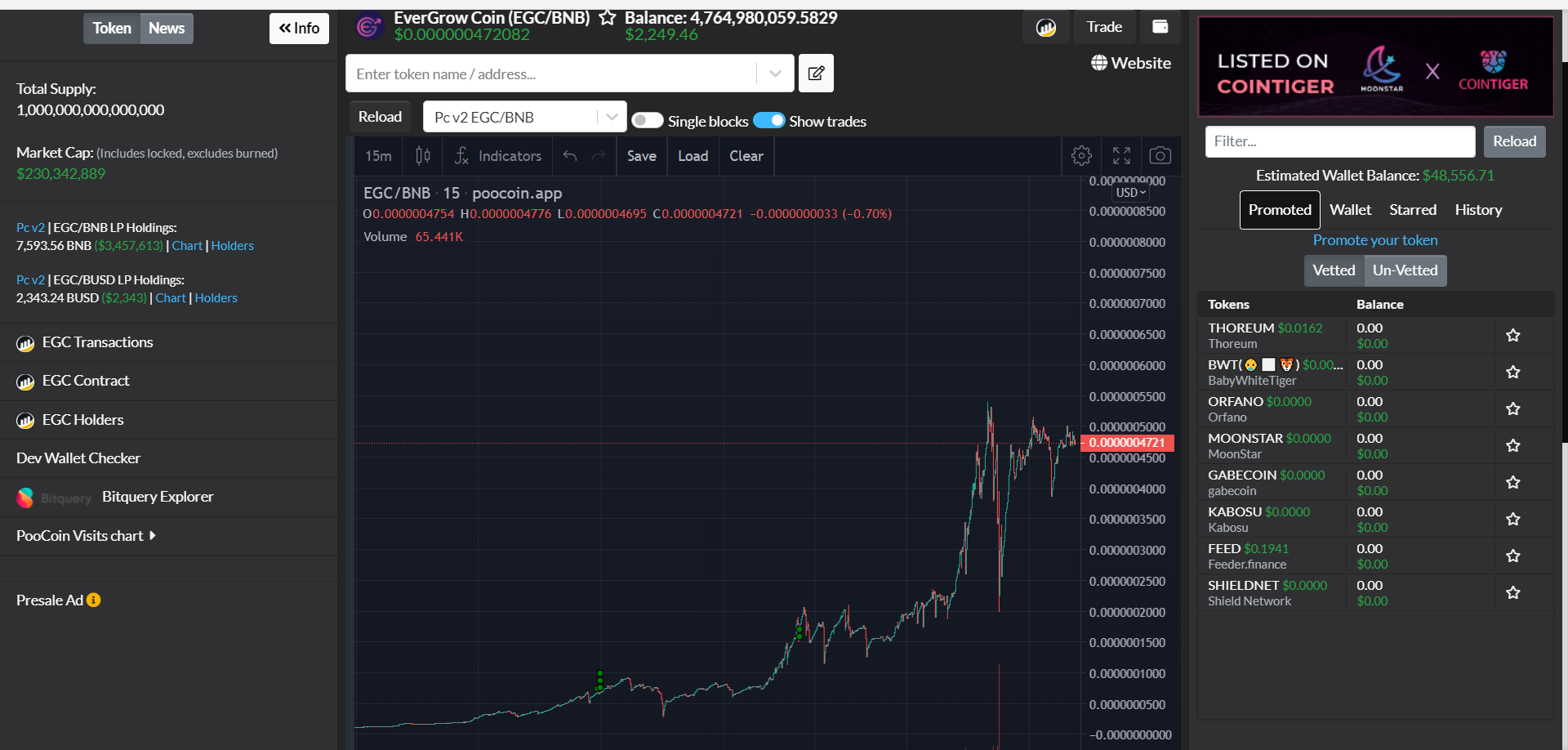 Posted Using LeoFinance Beta
---
---