EverGrow Coin earn passively BUSD while you can # Part 3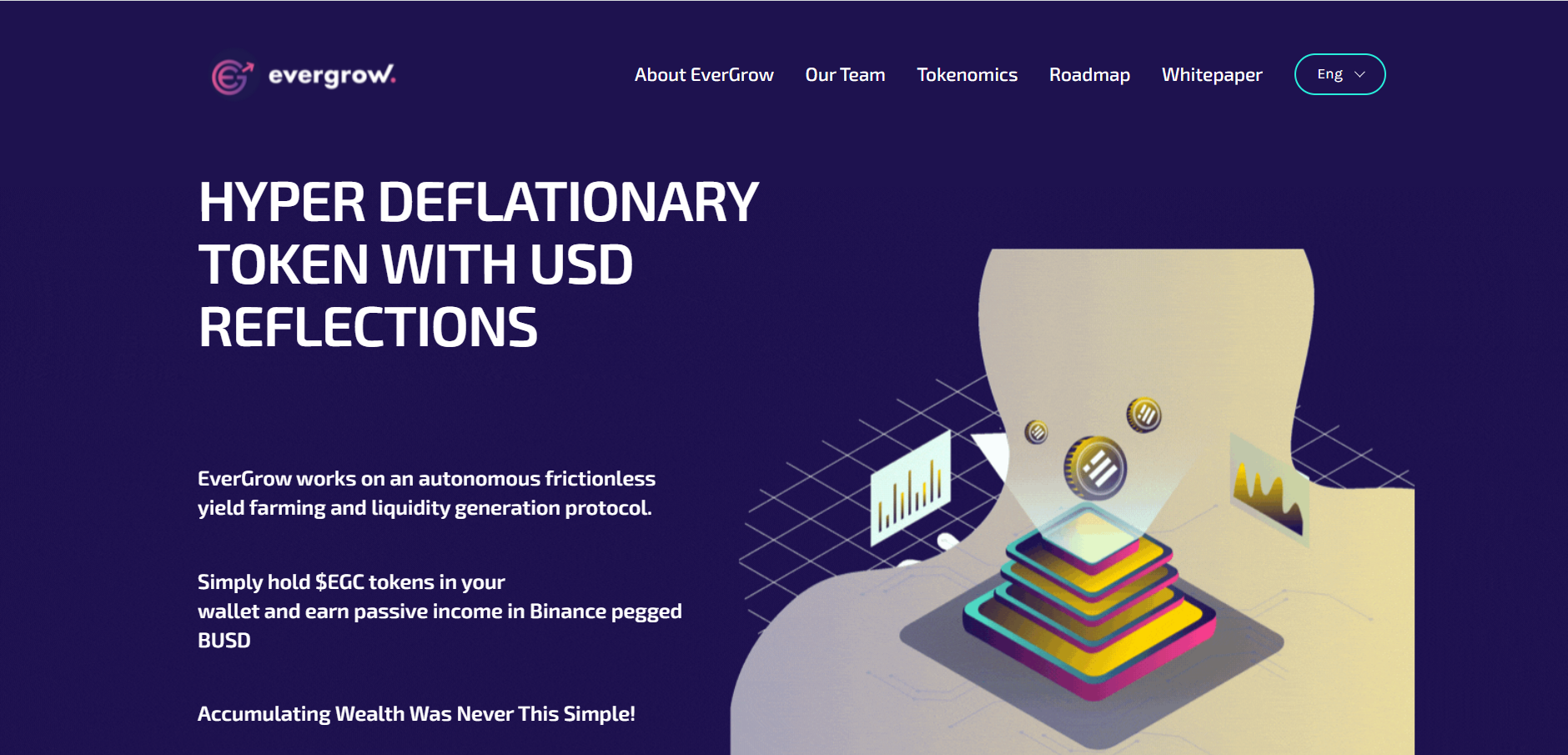 EverGrow coin is a hyper deflationary token with usd reflections, at least that's the official site has as a header and i don't have any reason to not believe them, at least for now.
EverGrow works on an autonomous frictionless yield farming and liquidity generation protocol.
Simply hold $EGC tokens in your
wallet and earn passive income in Binance pegged BUSD.
That's my words 20 days ago, now i feel very lucky that i got involved with EGC and putted my hands on that little gem very early (i wish i found it a week sooner).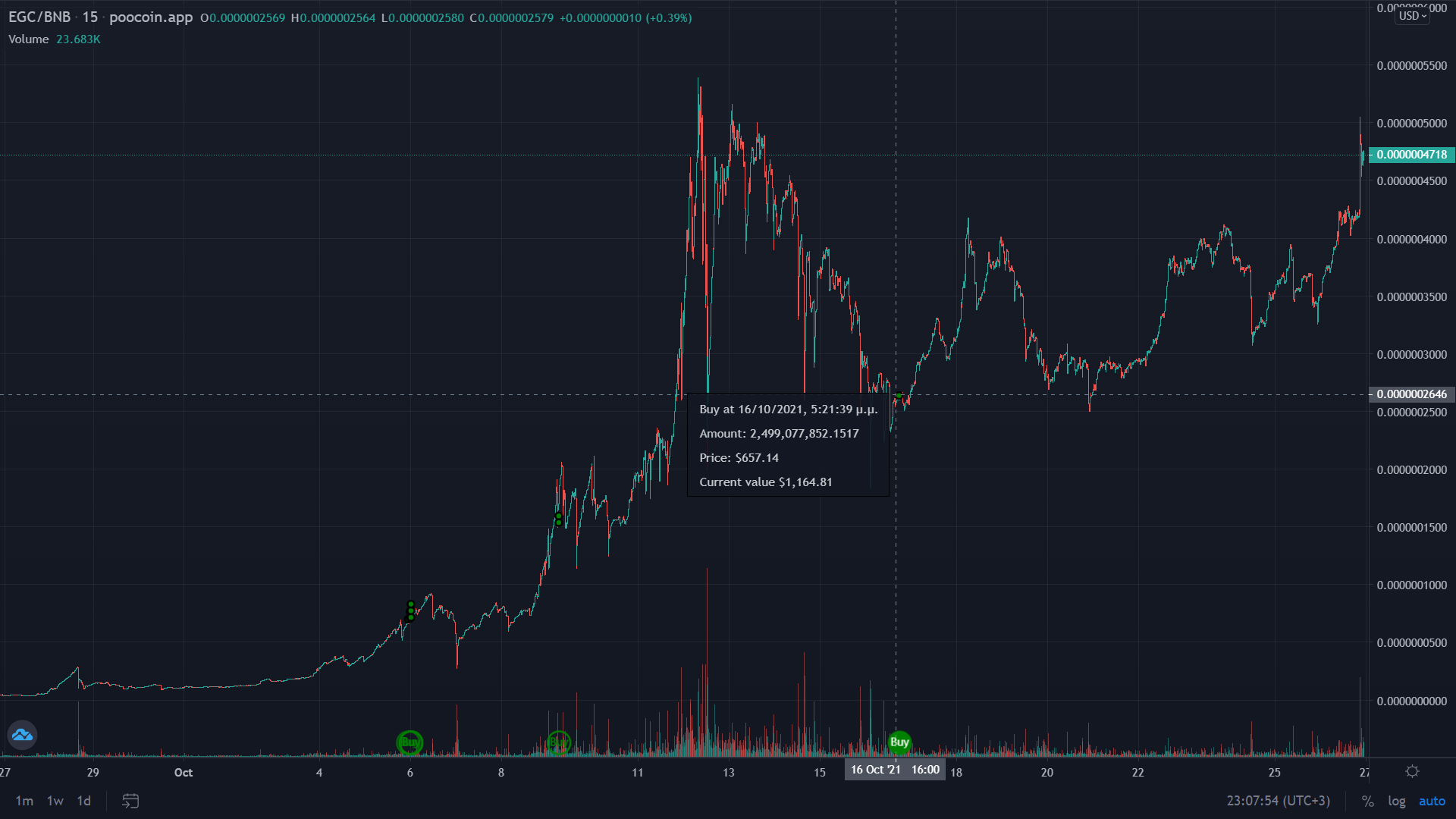 This is the EGC/BNB chart right now and you can see my last entry 10 days ago with 2.5 Billion EGC for 1.4 BNB and also my previous entries (green dots) at very low price lvls, especially my first one (even if it was the smaller in matter of $ usd its my best by far) and overall investment of 2.75 BNB.
So, what now?
First of all i can get what i spent just by selling my last EGC purchase, lacking only 0.3 BNB that is almost covered with the busd reflections which are over 75 BUSD.
Secondary i will still keep a good amount that will continue giving me that juicy BUSD reflections.
And last but not least, holding a good amount of that little gem keeping me in the millionaire game (LOOOOOOOOL).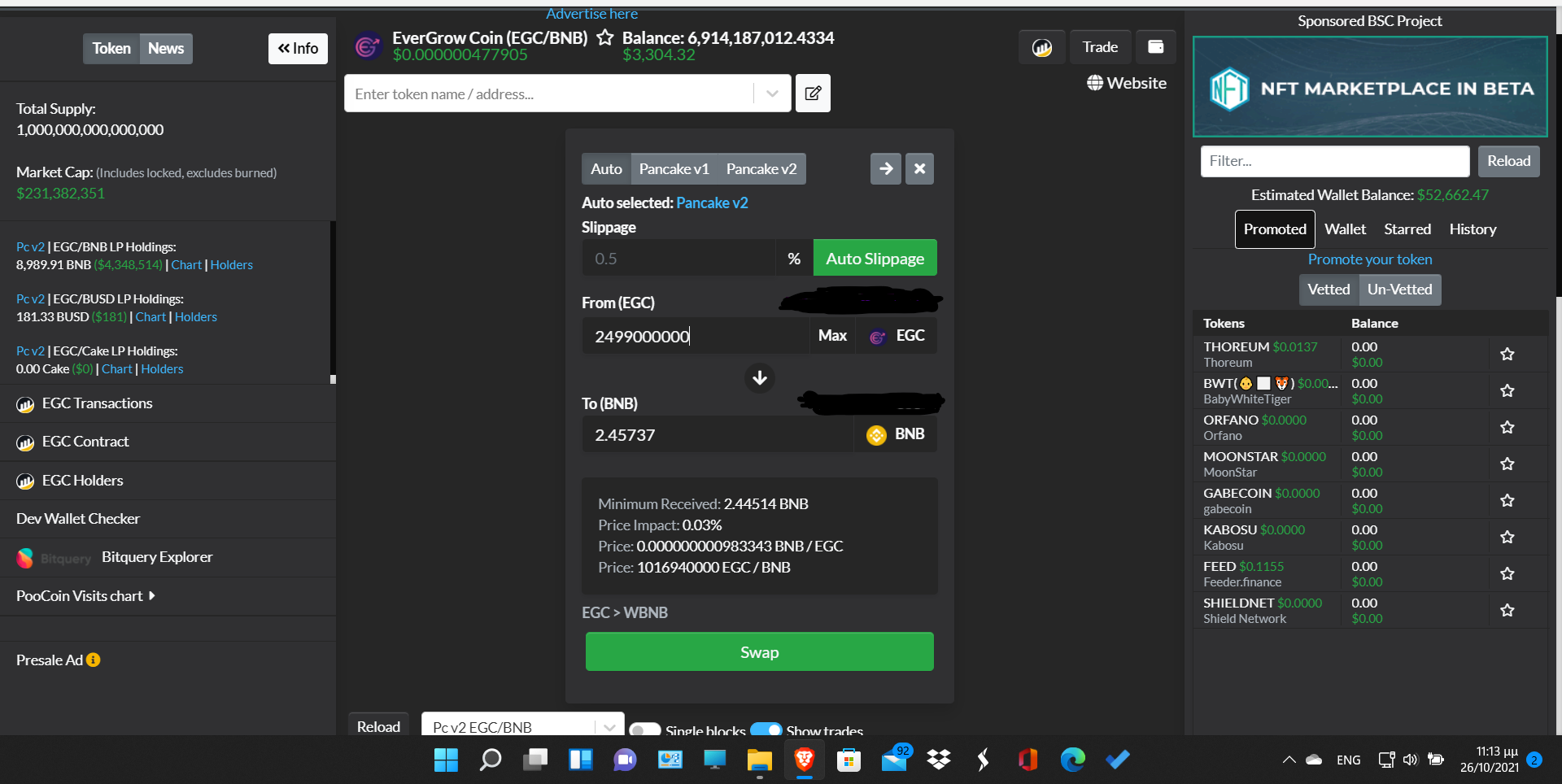 All the above are nice but i can't click that swap button over there, i don't know why but something inside me telling that i will do a grave mistake if i do it now (even if i get back my initial investment and be safe).
What are you thoughts about it?
Posted Using LeoFinance Beta
---
---