October 13, Bitcoin has risen in price by 2.45%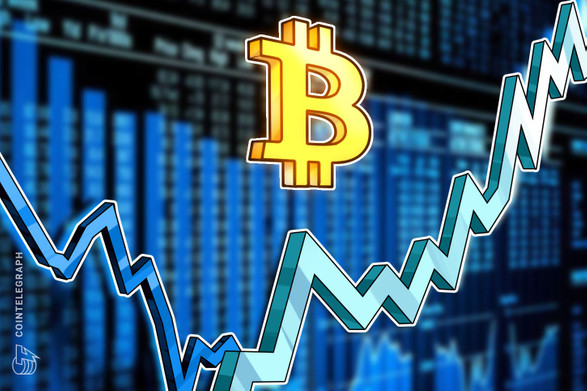 On Wednesday, October 13, at the end of the day, bitcoin rose in price by 2.45%, to $ 57367. The day turned out to be very interesting. In the first half of the day the price fell by 4.3% to 54167. There was no news behind the fall. More slipped on technical factors. In the American session, the BTC / USD pair jumped to $ 57777. The growth was 6.66%.
Market volatility increased after the publication of US inflation data for September. The general index accelerated in September to 5.4% y / y against 5.3% in August (the forecast was 5.3%). Since the report was released before the US Federal Reserve Protocol, the first reaction of traders to it was buying the dollar and a slight increase in the yield on 10-year US Treasury bonds. Bitcoin was trading at 54880 and was not twitching. It took about an hour as the market abruptly changed direction. This is where the price began to rise.
The yield on 10-year US Treasuries fell 1.526%. Gold rose $ 38 to $ 1,796. After the publication of the US Federal Reserve Protocol, the dollar continued to sell.
Minutes of the September meeting of the Federal Open Market Committee, released Wednesday, indicated that the central bank could begin scrapping its asset purchase program as early as mid-November. The pace of asset purchases is expected to decline by $ 10 billion monthly for Treasury bonds and $ 5 billion in the case of agency-backed mortgage-backed securities.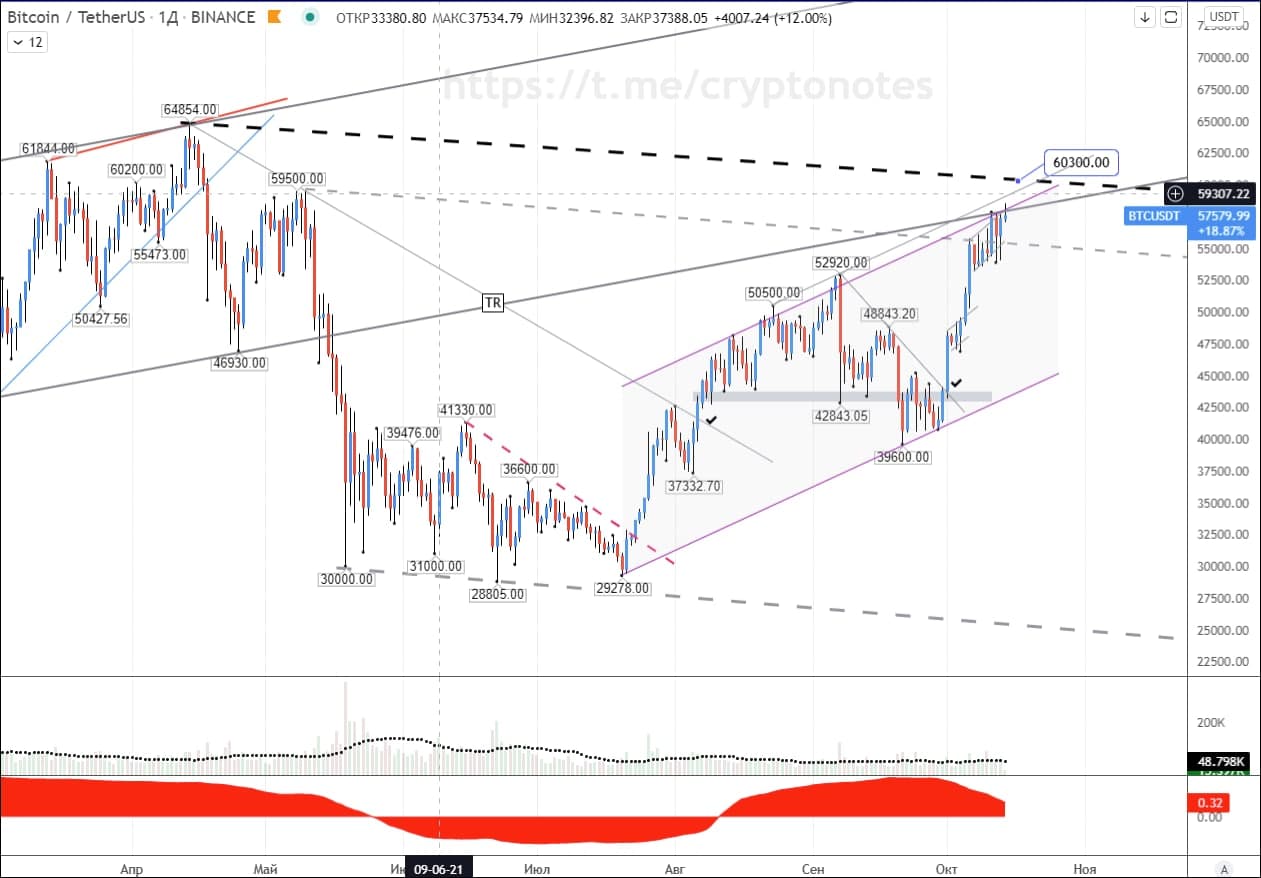 Daytime TF - above 60300 buyers can relax. Buyers' activity remains quite high.
Investors have chosen Bitcoin to hedge against inflation, which has surged in recent months. The price spike was driven by higher energy prices and supply disruptions.
At the auctions in Asia, the price rose to $ 58,532. On the daily timeframe, buyers fail to pass the resistance zone of $ 57,800–60,000. Price levels are lined up in such a way that the resistance zone is wide. In Europe, one bitcoin gives $ 57422. Bitcoin is temporarily under pressure when alts are bought for it. And so the external background is favorable for the continuation of the upward movement up to 60 thousand.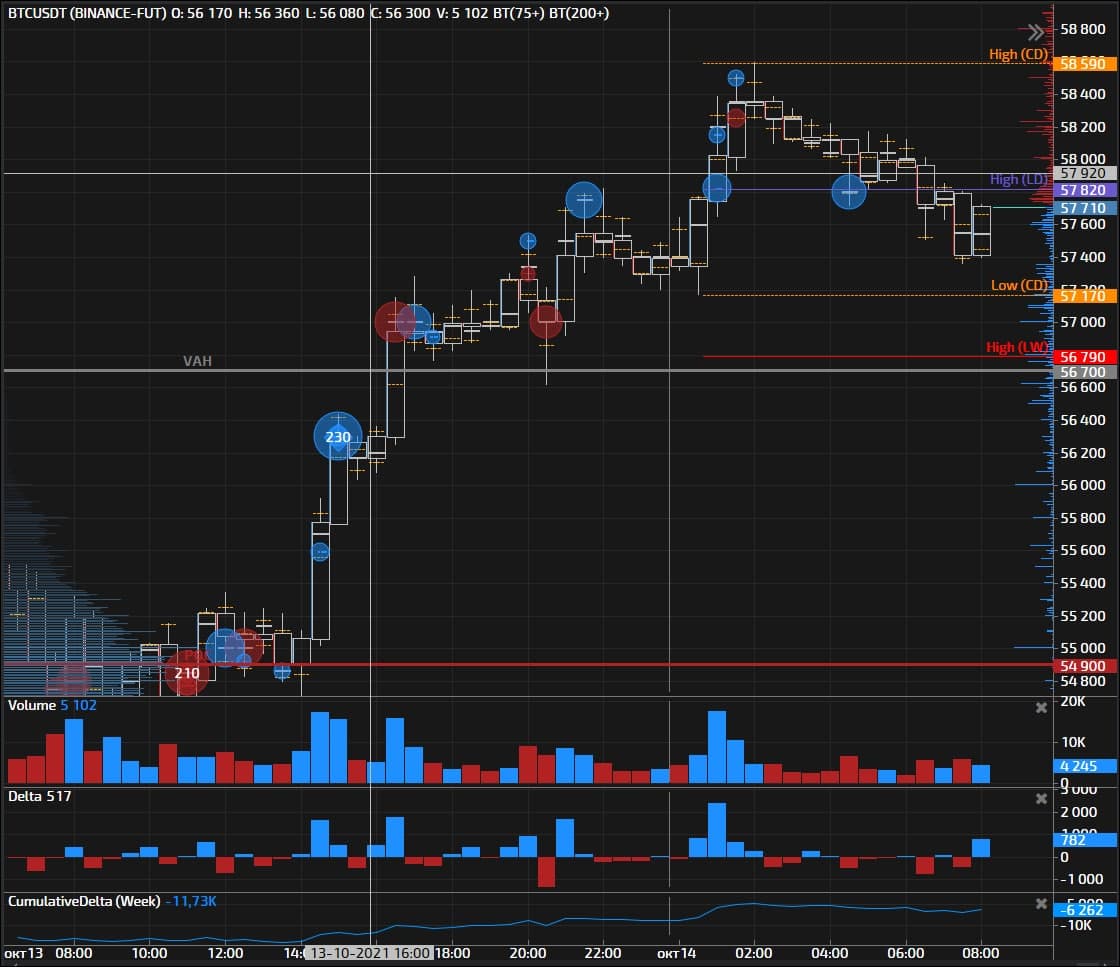 Futures chart
High (LW) - 56790: Exceeded last week's high.
2.High (LD) - 57820: Exceeded maximum environment
VAH - 56700: broke through the previous week's upper value zone. Now it acts as a buying level.
The cumulative delta is growing. The demand for bitcoin persists.
Large purchases were all at the highs. It seems that the placed breakout orders were opened, or the stops on the shorts were triggered.
Posted Using LeoFinance Beta
---
---