Earn Bitcoin or Doge with Cointiply | Boost for countries with low wages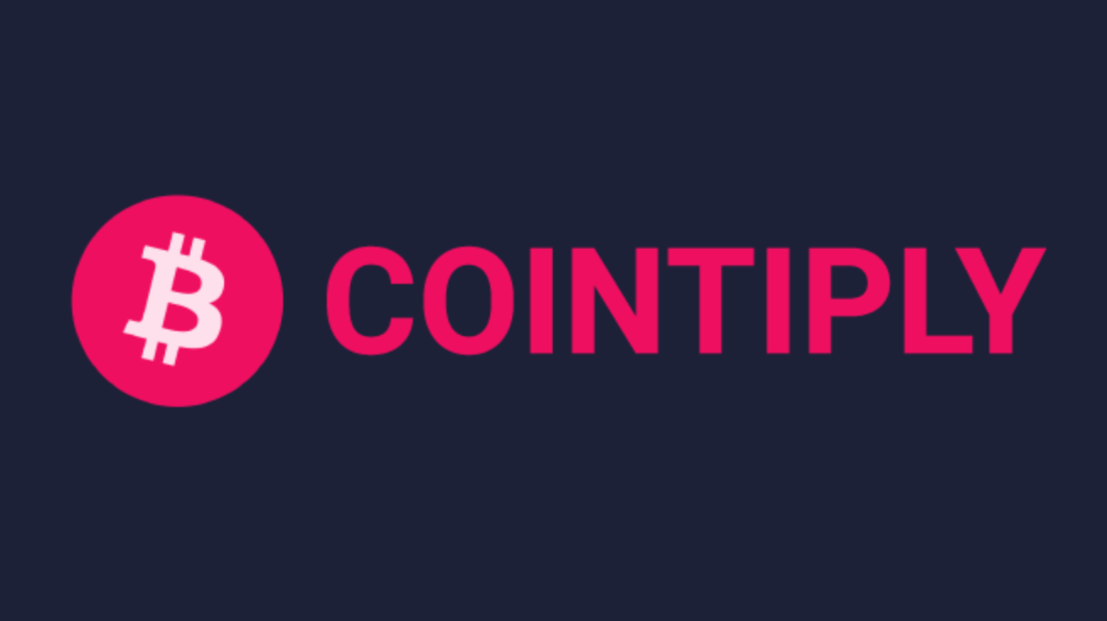 What is Cointiply?
Thousands of deals from which to pick. #Cointiply provides surveys from some of the world's top firms in market research. To win thousands of coins, full fast (and long) surveys. Cointiply takes a share of the total payout every time a consumer finishes a survey or bid on Cointiply. They use these funds to cover their expenses, to pay their support staff, to cover promotional partner reversals and to fund the payouts for the faucet & chat rain tub.
How to earn Crypto on Cointiply?
Here is a list of ways you can earn your crypto coins. This is not the full list of how you can earn coins but we think these methods are the most used on cointiply.
Roll the Faucet: This is basically pressing on a button and getting a chance to roll 14 up to 165 coins. You can roll the #faucet every hour.
View PTC ads: This one is just checking websites for a certain amount of time and getting coins for it.
Refer users:For every user who registered using your referral link you will get 25% if the user rolls the faucet, 10% when the user earns from #offerwalls.
Redeem Promo code: Follow Cointiply on twitter to get a daily promo code that you can redeem on cointiply and get free coins
Offer Walls: It can be watching a video, playing a #game, buying a product, registering on a site, downloading an app, completing a #quiz and much more.
Complete Surveys: This speaks for itself. All you have to do is fill in the forms by answering questions.
Install Mobile Apps: Here you get paid for playing games, installing an application and completing tasks, Registering on websites and more.
Watch Videos: Watch videos for a certain amount of time to get #rewarded in coins.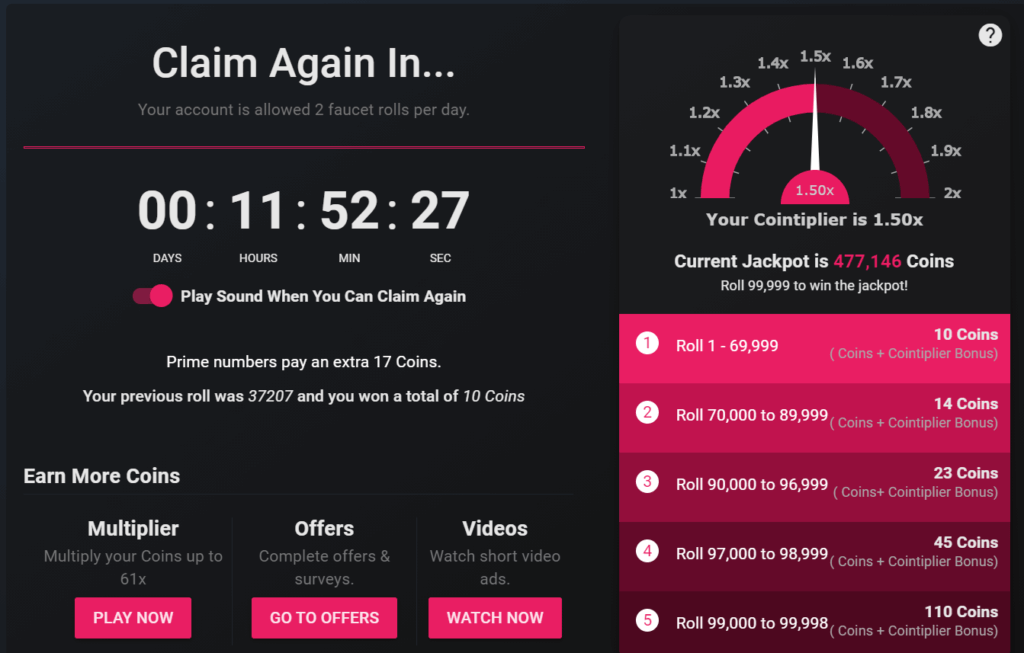 Advertisement
Let's say you want to promote your website, YouTube channel, or article but don't have any money. Cointiply PTC Ads is an excellent place to begin. You can receive up to 10.000 coins per survey by completing various surveys. They normally take between 2 and 20 minutes to complete. You can select a minimum bundle of 1000 views to advertise with. The duration of each view is 5 seconds. This is going to cost you 13000 coins. You'll get around that much if you complete three or four surveys, and it'll take you about an hour.
100 coins = 18 Satoshi = 0.01$
1.000 coins = 180 Satoshi = 0.1$
10.000 coins = 1.800 Satoshi = 1$
100.000 coins = 18.000 Satoshi = 10$
1.000.000 coins = 180.000 Satoshi = 100$
This isn't the perfect way to promote yourself, but it's free! So, if you don't have some money but do have some free time, we think this is a good place to start. You can also use Google Analytics to monitor your visitors to see how many of them stay longer than 5 seconds, as well as whether any of them search your website, subscribe to your channel, or leave a comment on your blog.

Crypto range conclusion of Cointiply
We think that Cointiply is a fantastic platform to earn #Crypto. You can't even compare them to any Faucet platform. Usually if you want to earn crypto with Faucet websites you won't be able to earn a lot. Yes, it takes just 10 seconds every hour to press a button, but you will earn maybe 20 bucks in 1 year. That's not acceptable.
Here is our estimation of how much you could earn if you would complete the surveys one working day of 8 hours. We estimate it would take 15 minutes on average to complete one survey and earn 3000 coins on average per survey. In one hour you would earn 12.000 coins and in 8 hours that would be 96.000 coins which is about $10.
What is better? Work 2 days and get 20$ worth of crypto or wait 1 year to get the same amount? Let us know what you think in the comments.
There is one minor drawback to #surveys, which is fully understandable. Since the clients are looking for a particular group of people to answer the surveys, you won't be able to complete them all. So, if you are not eligible to continue answering the questions at the beginning of the survey, you will be kicked out with the message "sorry, this survey is not for you."
Overall, Cointiply is an awesome platform for those that do not have money to buy crypto but have the time to earn it.
Here is our referral link to Cointiply: http://cointiply.com/r/XkQJP

Make a living of Cointiply?
We see this as a potential employment boost for countries with low wages. What you'll need is a laptop and access to the internet. The following is a list of countries with the lowest approximate average monthly salaries of employees.
Cuba - 33.27
Mauritania - 69.20
Congo - 101.09
Tajikistan - 107.14
Ethiopia - 145.11
Senegal - 159.45
Indonesia - 208.19
Kyrgyzstan - 218.89
Bangladesh - 238.58
Uzbekistan - 281.37
Nepal - 286.25
Sri Lanka 3 - 300.70
Guatemala - 309.38
India - 317.04
Nicaragua - 320.84
Algeria - 326.60
Georgia - 333.06
Azerbaijan - 336.66
Zambia - 337.10
Philippines - 340.05
Is it just us or is this crazy?
Thank you for reading this article. Please don't forget to Upvote, Follow Reblog & Comment
For more articles, video's, podcasts and more visit our website Cryptorange.net
Thank you @adysscheryl for your support on our last article.
---
---