Football Manager Sorare - Crypto Gaming
A bit about Sorare
Sorare is a football (soccer) manager game where you can win rewards by playing with officially sanctioned digital cards (NFT's). Sorare is also sponsored by a world-class group of investors, backed by the giant gaming company Ubisoft, and trusted by more than 100 football (soccer) clubs around the world and more clubs join every month.
What is Sorare Card
A Sorare Card is a digital collectible or also called an
#NFT
of a football (soccer) player that is legally approved for a specific football (soccer) season. Fans collect their favorite players with the advantages of provable scarcity thanks to blockchain technology.
Furthermore, Sorare Cards (NFT's) can be traded and used in a wide range of applications and games. Each NFT collectible has many of the same characteristics as other #blockchain properties, such as the inability to be replicated or taken away from you.
Users will have access to the card's entire digital history. Each Sorare Card has three levels of rarity for the 2020-21 season: Exclusive, Super Rare (10 copies), and Rare (100 copies).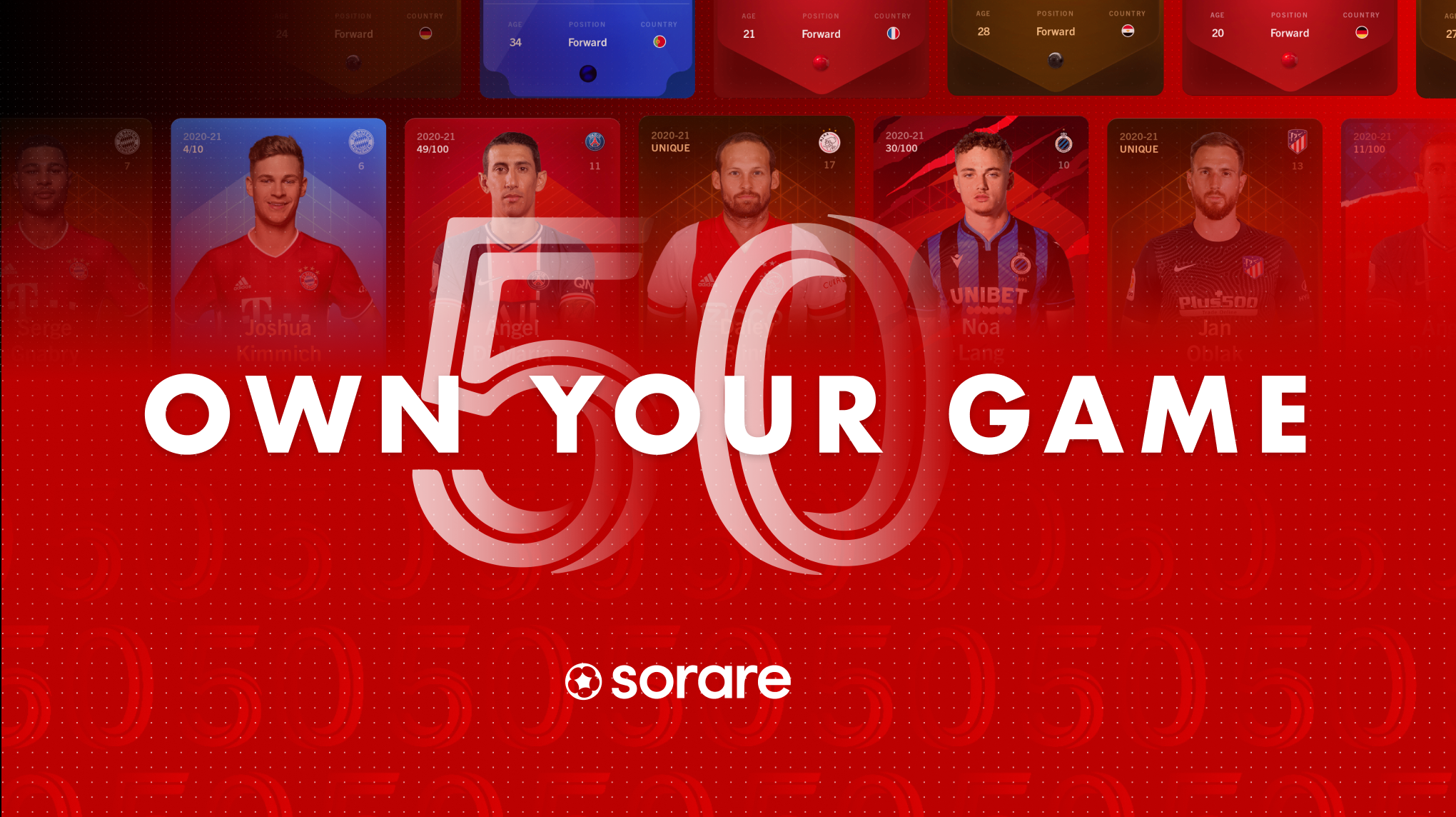 The following are the main benefits of owning a Sorare Card:
Card Level: Every Card will have its own degree of worth and, as a result, different people will value it differently (player represented, serial number, nationality, club...)
The true value of the Card: In addition to the fundamental appeal and inherent value of each Card, they can be used in a worldwide Fantasy #Football game called SO5, in which weekly prizes can be won.
Its importance as a third-party game: The ultimate goal is for Sorare Cards to be useful in multiple games (not just our Fantasy Football game.) Consider a world where other game companies have created new experiences based on Sorare cards.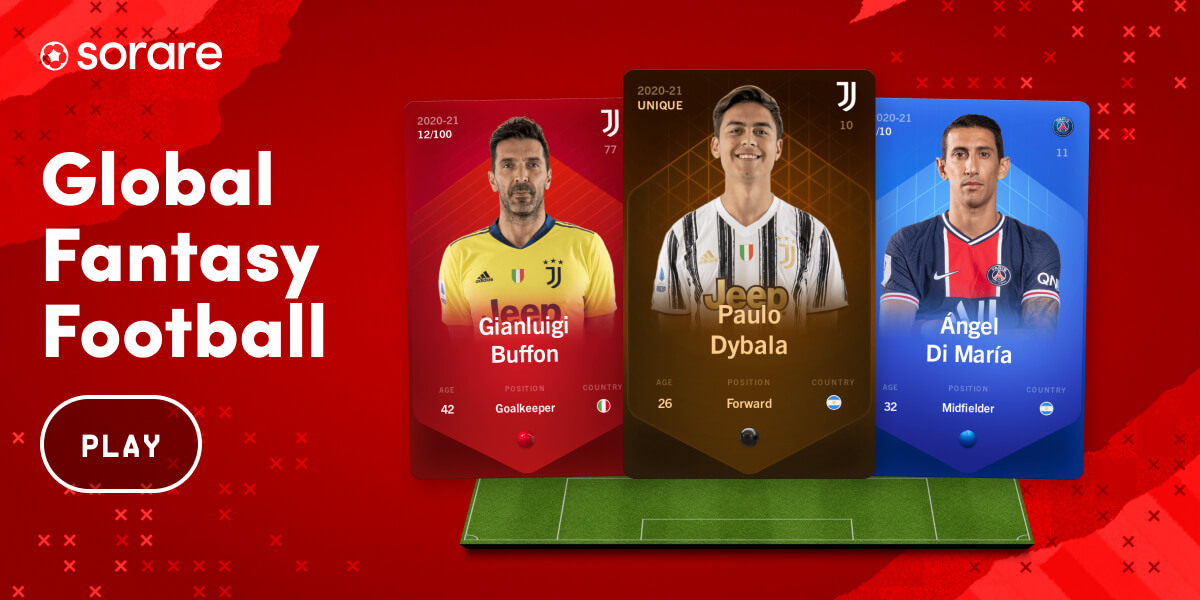 What is a Sorare Global Fantasy Football
SO5 is the name of Sorare's 5-a-side fantasy football online (short for Sorare5). It is the first game in which Sorare Cards are used. It's a global fantasy football game in which you create a team of five players and win points based on their success in real-life football matches.
Every week, your Cards gain XP points, which increase their game power and enable you to play in higher divisions for better prizes.
Sorare is an official partner of Opta, the leading football data provider, to monitor individual player success in real time. Individual player appearances from 23 football leagues are covered.

What do we think about Sorare at Cryptorange?
Football (soccer) is the most played sport in the world. Hundreds of thousands of fans circle around this great sport. The football (soccer) #community is huge and combining that with the crypto world is a great step for these companies. Since the NFT's are out these games make it even more appealing for gamers and investors.
At the moment is Sorare a simple football (soccer) manager game with a very limited game play. You make a team of 5 players and you join a certain league. After a week you get to see the results. You still don't have the possibility to arrange your game play like in #Footballmanager but i guess it will be in the future.
The game's disadvantage is that after five free games in which you can use any cards, you must have at least four uncommon cards to enter other leagues. This means that the game is no longer free to play, and you must either purchase 4 cards or refer at least 20 members to receive 4 rare cards.
If you want to try out the game, here is our referral link
Thank you for reading this article. Please don't forget to Upvote, Follow Reblog & Comment
For more articles, video's, podcasts and more visit our website Cryptorange.net

---
---