Pegaxy Weekly 1UP Cartel Operator Report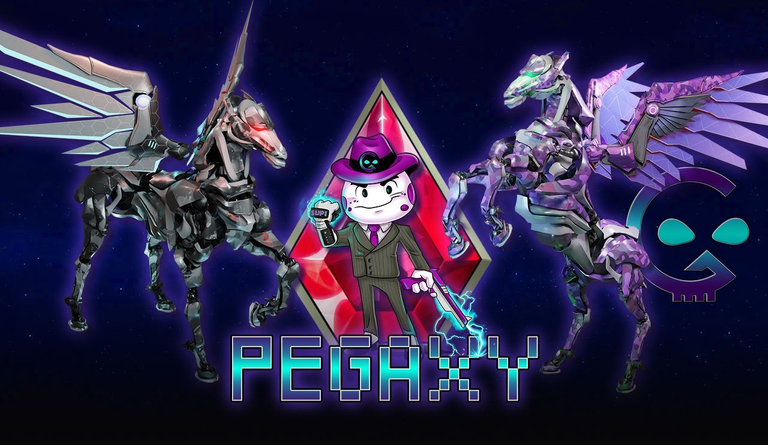 The meteoric rise of racing blockchain games has blasted Pegaxy at the forefront of a peculiar niche in NFT gaming. We are looking closer at the robotic mythological mares and stallions and what the hype is all about.
To know all the details about Pegaxy check @oneup-cartel Pegaxy apresentation post.
This post is written on behalf of the @oneup-cartel.

This week was a very busy week at Pegaxy with a lot of news.

Pega Burning Mechanics and Pega Level UP
Two weeks ago we said that the Pegaxy team had announced this topic however at the time there was no information about what it was about. During this week it was revealed what this functionality would be.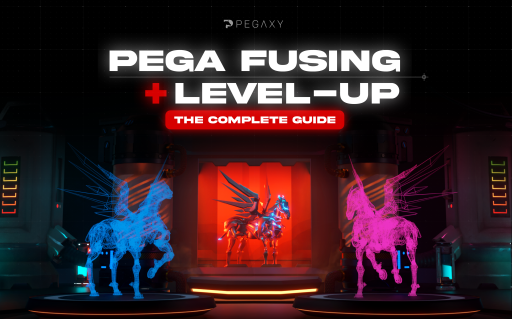 This feature allows two Pegas to be merged causing a new Pega with a next rarity level to be generated.
The main goal to this feature is to reduced the number of Pegas that exists in the game.
This feature caused several things to change:
Managers to try their luck, as the new Pega's stats are RNG, merging two Pegas with the Win Rate and getting a Pega with better stats making it a Pega that generates better returns.
Races are now different for different types of rarity and each race class will have different reward pools.
The first changes related to this point were strongly "rejected" and discussed by the community and ended up being reviewed by the team and making the final version a little different from the initial version.
Let's take a look at the different changes.
Fuse Costs
Initial proposal
The initial proposal about the costs to fuse two Pegas were:
| Pegas | VIS | PGX | USD (current date) |
| --- | --- | --- | --- |
| 2 Pacers | 12 000 | 60 | 70.7 |
| 2 Rares | 20 000 | 120 | 121 |
| 2 Epics | 32 000 | 240 | 203 |
The USD value does not take in consideration the Pegas values.
Final proposal
After some community feedback, the Pegaxy team reviewed the Fuse Costs and implemented the following ones:
| Pegas | VIS | PGX | USD (current date) |
| --- | --- | --- | --- |
| 2 Pacers | 8 000 | 30 | 45.4 |
| 2 Rares | 16 000 | 30 | 86 |
| 2 Epics | 32 000 | 30 | 166 |
These new costs were better to encourage Managers to fuse two bad Pegas in order to try to get a better one in the next rarity level.
New Prize Pool
This change implemented different rewards pools per rariry level.
Before this change, every race had 175 reward pool regardless the Pegas rarity.
Initial proposal
| Place | Pacer (45 VIS) | Rare (100 VIS) | EPIC (225 VIS) | Legendary (500 VIS) |
| --- | --- | --- | --- | --- |
| 1st | 27 | 60 | 135 | 300 |
| 2nd | 12 | 25 | 57 | 125 |
| 3rd | 6 | 15 | 33 | 75 |
This initial proposal it was too much of a penalty for the Pacers, making them practically no longer viable, because even if their price was quite low, the break even of the investment would be too long considering that many pegs would have a low win rate causing the gains to become too much small.
Final proposal
To express their frustration over this change, the Pegaxy team has revised the race prize values so that it is not so negative for the Pacers.
This revision made the prize pools look like this:
| Place | Pacer (70 VIS) | Rare (210 VIS) | EPIC (570 VIS) | Legendary (1550 VIS) |
| --- | --- | --- | --- | --- |
| 1st | 42 | 126 | 342 | 930 |
| 2nd | 18 | 53 | 142 | 388 |
| 3rd | 10 | 31 | 86 | 232 |
This last proposal that was implemented already makes it more viable for the Pacers to continue to be an active part of the game and not just be used for fusion.
However, since Pegaxy's biggest problem at the moment is the fact that it is not attracting new investors, it makes the demand for Pegas increase again, making the floor price higher and ending up making the mass breed again to be done by making the MAnagers they burned their VIS and made a profit in USDT through the sale of Pega, it doesn't seem to me that lowering the rarity prize pool that is normally used as entry for new investors will help in this capture since there is already the issue of statistics.
Another important issue is the fact that the prize pool for Legendaries and Foundings is very high compared to others, which can make older investors end up being able to control what happens to the price of VIS as well as making everyone want to have legendary and the market will be flooded with legendary Pegas.
Fuse Results
Has this Pegas fuse feature had an impact in any way?
Since day 1 of this feature, 366,160,000 VIS, 1,316,310 PGX and 70,048 Pegas have been burned.
Of the 70,049 Pegas, there are 59,798 Pacers, 8,016 Rares and 2,234 Epics.
However, this did not make the price of Pegas attractive again to encourage Breeding.

Is it worth fuse two Pacers?
This is one of the questions that a lot of people ask but that they can't have a concrete answer.
Because of that, I tried to do some calculations and see if merging two Pacers is profitable or not.
The calculations performed take into account the following input data:

I performed three different simulations:
Fuse two Pegas that at least have 10% Win Rate and receive a rare one that manages to have 20% Win Rate (Scenario A)
Fuse two Pegas with less than 10% Win Rate and receive a rare one that manages to have 20% Win Rate (Scenario B)
Fuse Two Pegas with less than 10% Win Rate and receive a rare that manages to have 10% Win Rate (Scenario B)
In the calculations we are not taking into account the price of the Pegas.
Scenario A

In this scenario we can say that fuse two Pacers with Win Rates between 10% and 19% and receiving a Rare with 20% of Win Rate can give a good return since in a maximum of 1.3 months the cost of the fusion is paid and we have a Pega with a good Win Rate competing in a bigger prize pool or it can even be sold.
Scenario B

If in the previous scenario it was already profitable in this scenario it will be even more profitable because the two Pegas at most would have 0% Win Rate.
In this case, in less than a month, the cost of the fusion would have recovered.
Scenario C

In this scenario where we receive a Rare 10% Win Rate on up to Pacers with 6% Win Rate I think it is profitable despite having a payback period of 1.6 months.
From 7% I think it is no longer profitable, as we are talking about two or more months to recover the cost of the merger.
Hope this helps Managers make some decisions.

Themis
In a post about a month ago we said that the team was working on Themis which would be a kind of DAO where PGX holders will be able to vote on proposals that are created and submitted by the community.
At this moment, the platform is practically ready and it was announced that it will have a kind of moderators that will filter the proposals that are valid for the holders to see.
This is due to the fact that to create a proposal you don't need to be a PGX holder, there may be actors only with the intention of spamming the platform with useless proposals.

Pegaxy Mobile App
On the 20th of April the Beta release will start where the Founding and Legendary Pega owners will be able to start testing the application.
In this first phase it will be only for Android.

Accounting...
| | Farmed VIS | Earned USDT | Pega Win Rate |
| --- | --- | --- | --- |
| 1 Pega sharing profit 66% | 2450.28 | 144.43802 | 19.78% |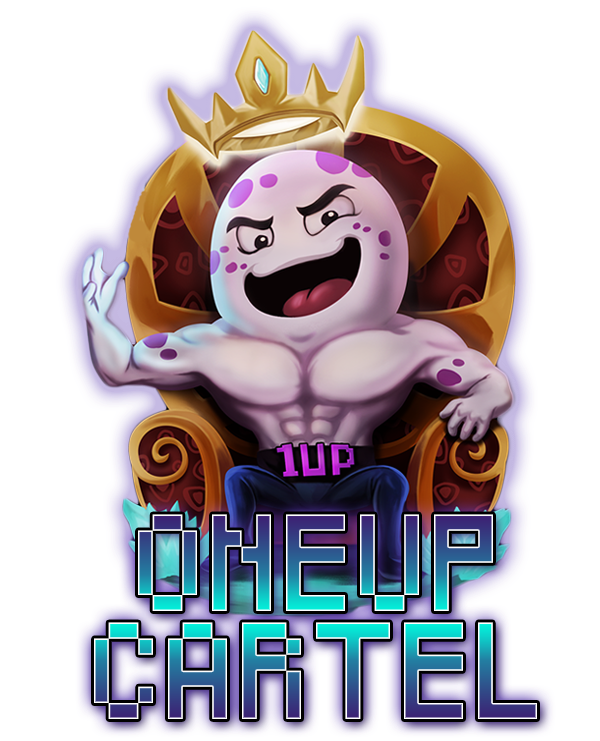 ---
---