Ronaldinho Gaúcho Story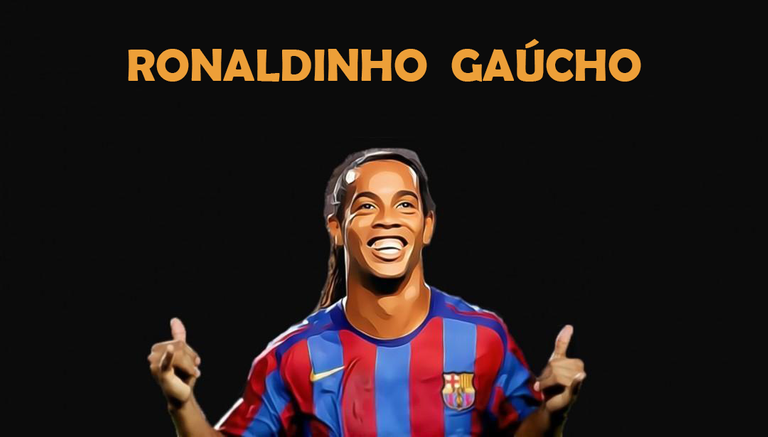 Ronaldo de Assis Moreira was born on March 21, 1980 in Porto Alegre (Brazil).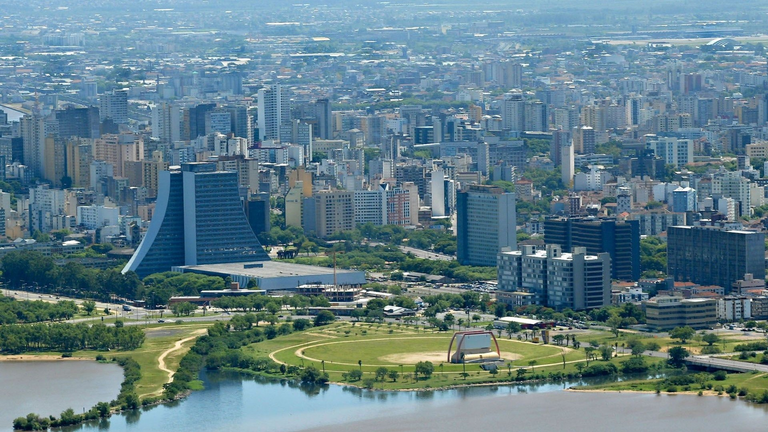 Since he was very young, his favorite game was playing ball with his friends on the street.
At the age of 7, Ronaldinho entered Grêmio's soccer school.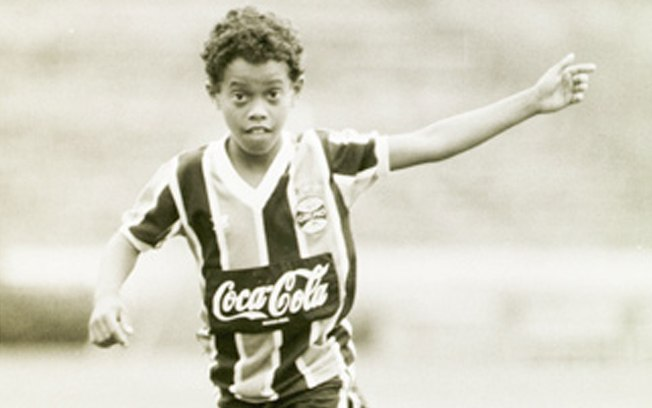 From the first day he showed that he was going to be a very skilled player.
At the age of 9, Ronaldinho lost his father and his older brother became his father figure.
In the 1998/1999 season, Ronaldinho was promoted to the main team of Grêmio making his debut at the age of 17 in a Grêmio victory over Vasco da Gama.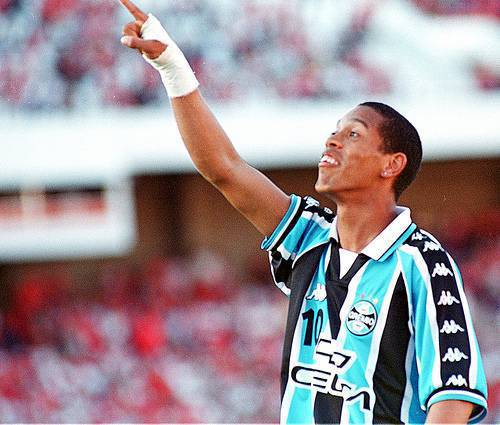 But it was in the 1999/2000 season that Ronaldinho exploded after an excellent performance in his first game for the Brazilian team against Venezuela and in the finals of the Gaucho championship where he showed all his quality.
In the 2000/2001 season Ronaldinho was already receiving several proposals from European clubs.
He ended up transferring to PSG without Gremio being aware, as Gremio did not want to sell it at all as they were selling a lot of shirts and tickets for the games.
For Grêmio he played 111 games and scored 57 goals.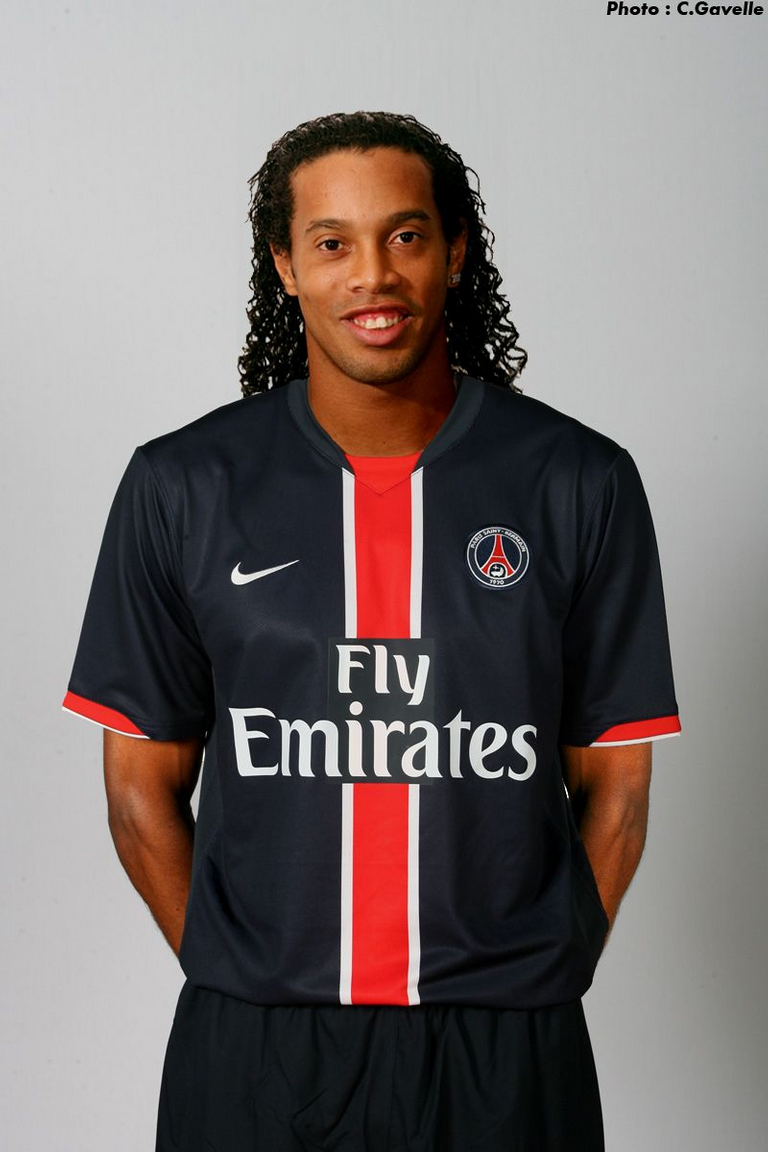 On August 4, 2001 Ronaldinho made his debut for PSG.
Ronaldinho had excellent games for PSG but never managed to win important titles.
Ronaldinho had some problems with his coach who said that Ronaldinho participated in many night parties and that he only liked to play the big games.
At the end of the 2001/2002 season, Ronaldinho participated in the 2002 World Cup, where he stood out and won the 5th title of World Champion for Brazil alongside Rivaldo and Ronaldo.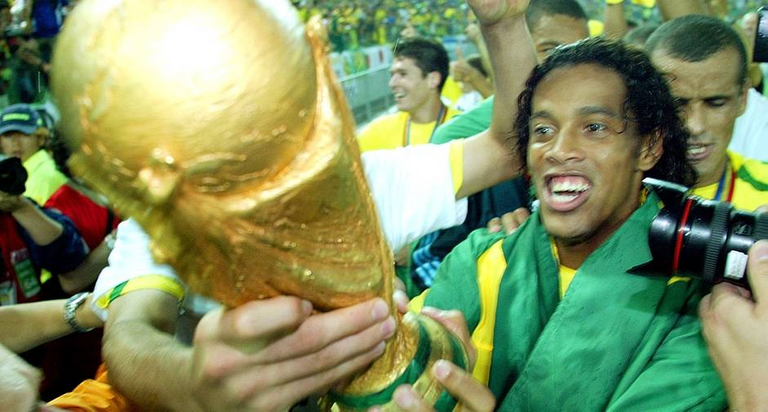 After this achievement, great European clubs began to show interest in Ronaldinho.
During the 2002/2003 season, Ronaldinho made it clear that he was interested in changing clubs, because at PSG he had not won any important title.
In the 2003/2004 season Ronaldinho moved from PSG to Barcelona for 21 million euros.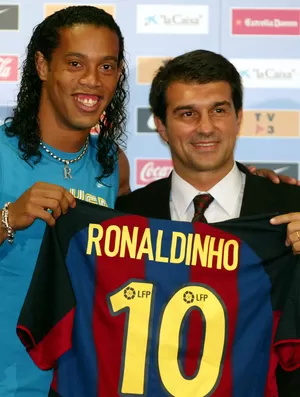 His debut for Barcelona took place on August 30, 2003.
Ronaldinho started very early to justify his hiring.
In this 1st season, Ronaldinho had great performances but Barcelona was in 2nd place in La Liga.
In the 2004/2005 season, Roanldinho was at a fantastic level making several fantastic plays and goals that are still remembered today.
This season he won the title of La Liga champion and the Spanish Super Cup.
These titles plus the great exhibitions made that Ronaldinho wins the prize of best player in the world.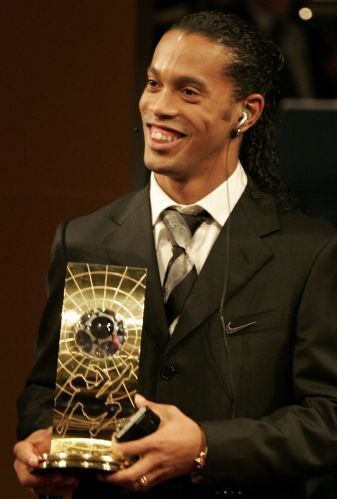 In the 2005/2006 season Ronaldinho continued to make great appearances and again won the title of champion of La Liga and the Spanish Super Cup.
This season Ronaldinho went down in history after a game against Real Madrid at Santiago Barnabeu where he played a fantastic game and scored 2 goals in the 3-0 victory. This led the Real Madrid fans to give it a standing ovation.
In addition to the domestic titles Ronaldinho won the Champions League.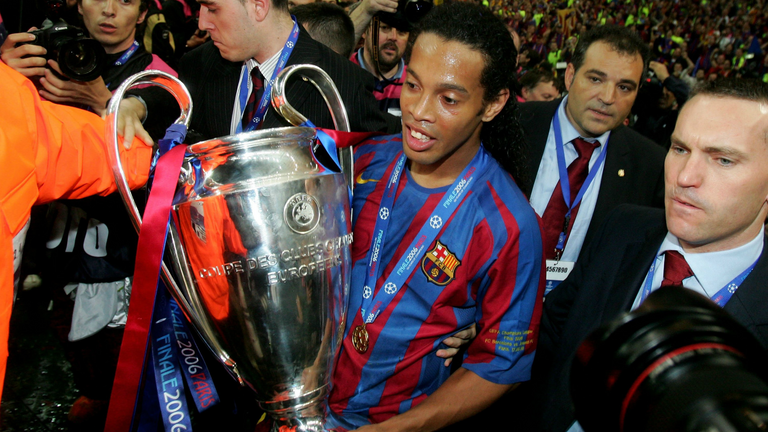 At the end of this season Ronaldinho participated in the 2006 World Cup. The expectation was that Brazil will win the 6th world title, but it ended up being eliminated in the finals by France.
In the 2006/2007 season Ronaldinho made it to the final of the Club World Cup but lost to Internacional (Brazil), who was one of his biggest rivals in Grêmio, 1-0.
This season things were not easy for Ronaldinho in Barcelona due to some injuries that started to appear and also due to his nightlife.
However Ronaldinho continued to play for Barcelona until the end of the 2007/2008 season.
His last game for Barcelona was on July 28, 2008 in a friendly played in Venezuela to support the fight against Racism.
In July 2008 Ronaldinho turned down a proposal from Manchester City and ended up signing for AC Milan for 18.5 million euros.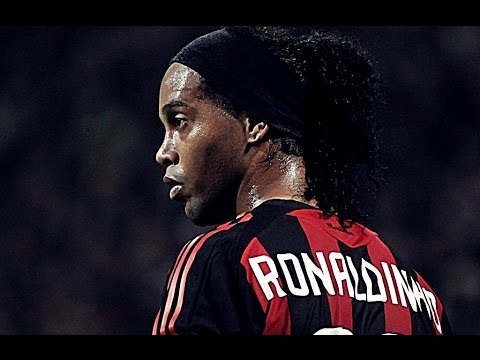 His debut for AC Milan was on August 31, 2008.
On December 10, 2009 Ronaldinho was elected player of the decade.
At AC Milan Roanldinho had great performances again but did not achieve the same success he had achieved at Barcelona.
His best season was the 2009/2010 season when he made a hat-trick and finished as the player with the most assists in Serie A.
In the 2010/2011 season, Ronaldinho lost space in the squad, leaving many games on the bench and without great opportunities.
This led to Ronaldinho declaring that he liked to return to Brazil.
After several rumors and many speculations, Ronaldinho signed with Flamengo in the 2011/2012 season.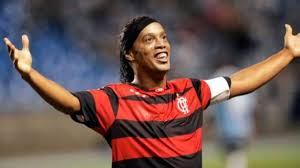 I can already imagine this crowd in the crowded stadium. They can expect the best from me, I came back to Brazil and came to play for Flamengo to give it.
Ronaldinho started well at Flamengo having been Carioca champion and having scored a goal in the final.
On June 27, 2011 Ronaldinho played one of the biggest games in the history of Brazilian football.
In a crazy game where Santos beat Flamengo 3-0 and Flamengo ended up winning 5-4 with 3 goals from Ronaldinho.
On May 31, 2012 Ronaldinho decides to end his relationship with Flamengo due to having several months in arrears.
Ronaldinho was not much of a club, as on June 4, 2012 he signed with Atlético Mineiro.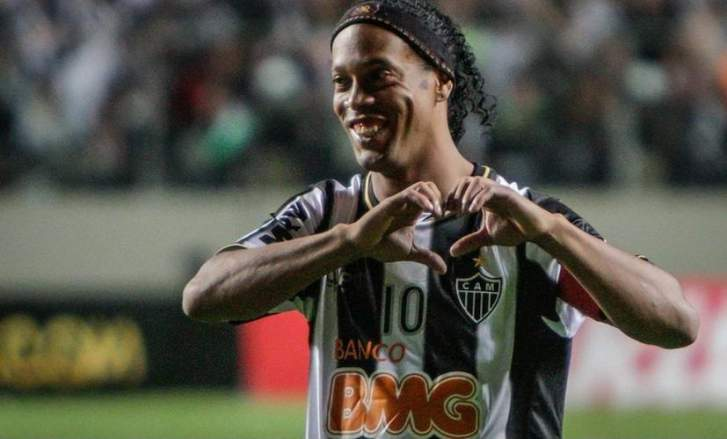 At Atlético Mineiro Ronaldinho managed to recover good football by giving good assists and scoring great goals.
In the 2013/2014 season Roanldinho once again stood out at Atlético de Mineiro having won his 1st Libertadores Cup.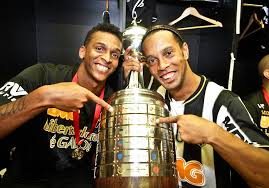 This season he received the individual award for best player in the Americas.
On June 28, 2014 Ronaldinho announced his departure from Atlético Mineiro.
Since then Roanldinho, who was no longer in his prime or in top physical shape, had short spells with teams (Querétaro and Fluminense) but all these spells were very quick and short, having never played a large number of games.
After more than 2 seasons without signing a contract with any club, Ronaldinho announces his retirement at the age of 37.
Ronaldinho even having problems with injuries and with the nights without a doubt he was one of the greatest players in history.
---
---