Step Guide: How to Power UP and Delegate Larynx

What is SPK Network?
SPK Network, a decentralized, censorship-resistant social media protocol and incentivization layer for web3. The SPK Network provides the ability for video platforms and content creators to interact with the decentralized social graph, while rewarding infrastructure providers with SPK governance and BROCA gas tokens.
To know more details about SPK Network, check this link
How to POWER UP LARYNX?
Power upping LARYNX, we are contributing to a decentralized governance.
So, let's see the steps to power up Larynx:
Go to Dlux wallet. You can log in your wallet using Keychain, HiveAuth or Hivesigner.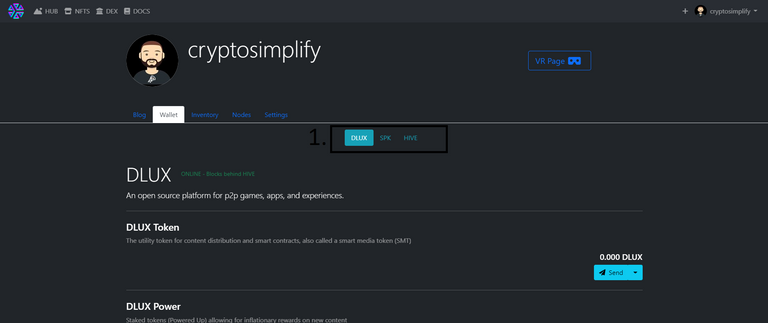 In the section with 1 in the image above, change from DLUX to SPK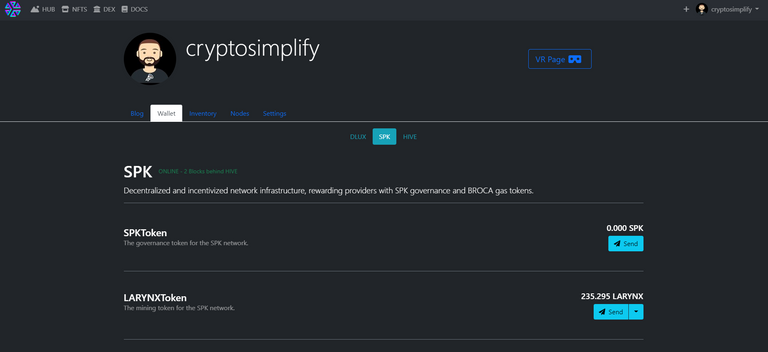 In the LarynxToken section, click in the arrow and choose Power Up

Choose the LARYNX token amount that you want Power Up and click in the Continue button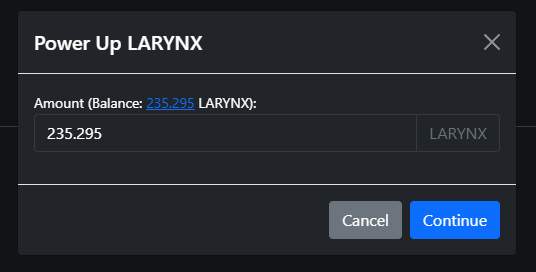 The Power Up was correctly done now we can see the same LARYNX amount in the LARYNXPower (LP) section.
How to delegate LARYNX?
Delegating LARYNX, you will be able to earn SPK token.
After Power UP the LARYNX token, let's delegate it to a spk node.
Click in the Delegate button in LARYNXPower section.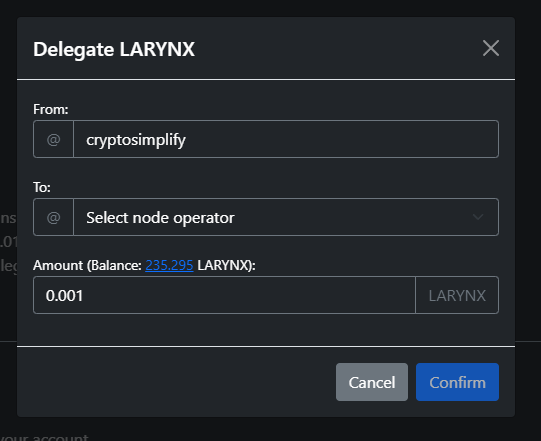 In this dialog, we will select the node to delegate our LP. The node operator that have the green flag, it is a node hat are updated and using the correct version.
Insert the necessary information and then click on Confirm button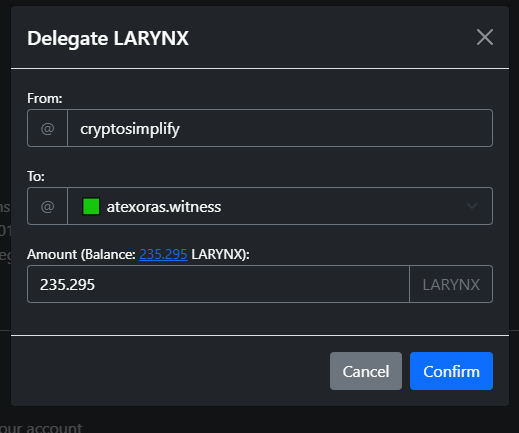 After the transaction be validated, you can see the LP it is now between parentheses.

If you want to delegate for more than one node operator you can do it repeating the same steps for each node operator.
You can check all the delegations made clicking on the magnifying glass icon and a list of all delegations will be displayed.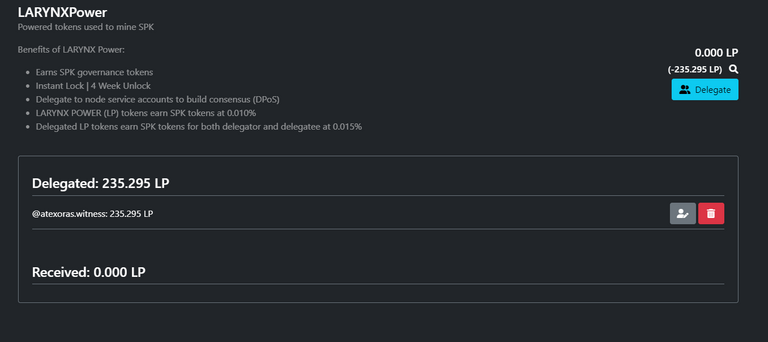 I hope this step guide will help you to be part of the SPK Network governance.
---
---