Awesome Joyride Project Introduction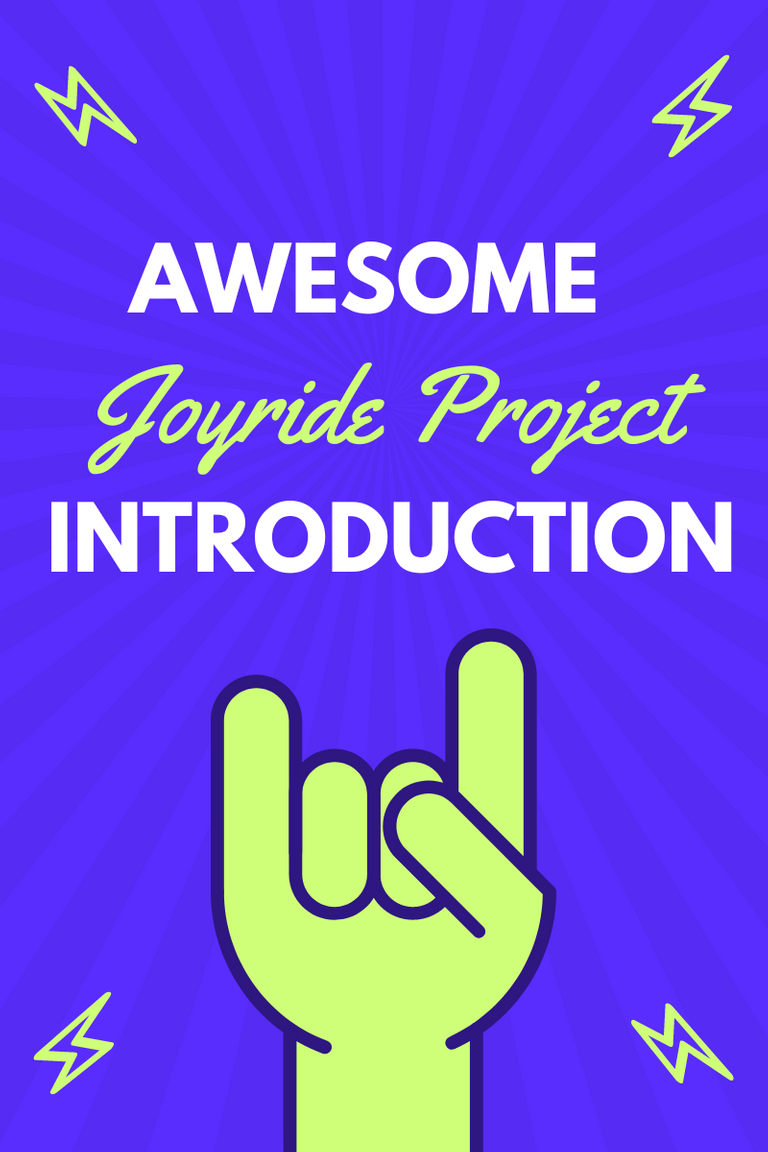 Introduction
I need to wait until the 4th of October to play the cool game Chainmonster on the Flow blockchain. In the meantime, I keep going on my exploration in the gaming area of the Flowverse (Flow blockchain). It is not the blockchain with the most games, but they have some potential projects in development.
Joyride, as you can see in the picture, is a platform that has a selling pitch that is developing a platform for mobile game creators. They have the tools you need to incorporate any Web3 components for your games. I believe you save time and effort using a series of tools like this.
They support the following platforms:
iOS
Android
Unity
Building with Joyride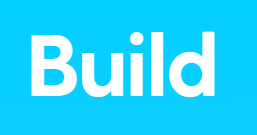 If you are a game developer and you want to push forward making games development in the web3 era. You need to have at your disposal features to include NTFs, manage a wallet, and have a blockchain. Can you imagine if you need to build all those features from the ground? Maybe you can have access to technologies like Joyride, which already provides all those features for you. In that case, you can focus on your game development without worrying about the blockchain layer. Pretty cool!
Joyride provides the following elements for your game development in the realm of Web3.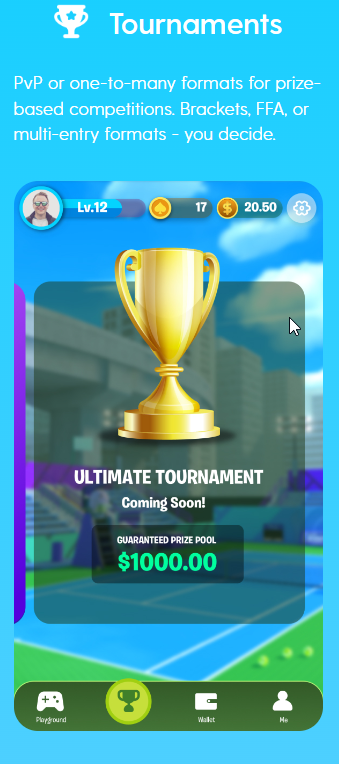 You can implement tournaments of your choice with juicy prices for loyal fans as an example. It motivates the growth of your game audience and provides a way to incentive people to play more.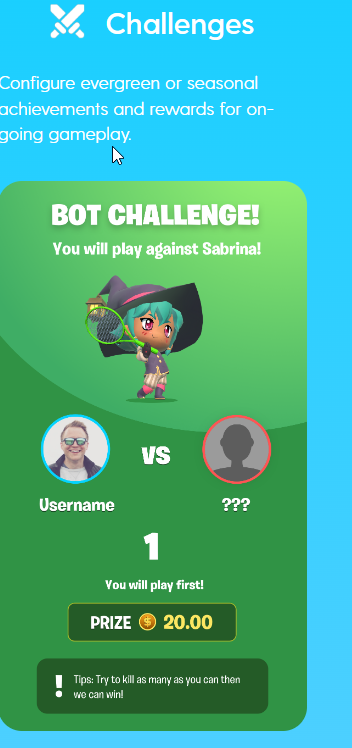 Daily challenges built into web3 games are now common. It is a way to make sure people have an incentive to play daily or often. The rewards are not always exceptional, but keep motivating gamers to stay connected to the game. Joyride has this feature built it directly into the game.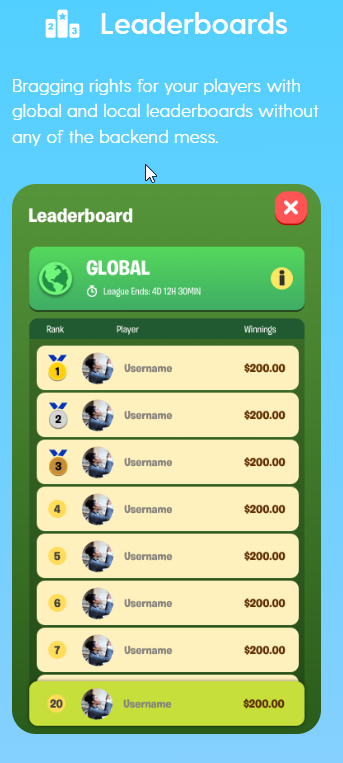 Everyone likes to have competition on a battlefield to compete against a stronger enemy. Normally when you reach the top, you receive a better price, and you feel great inside of yourself. A sense of progression to get higher or protect your position.
Web3 components of Joyride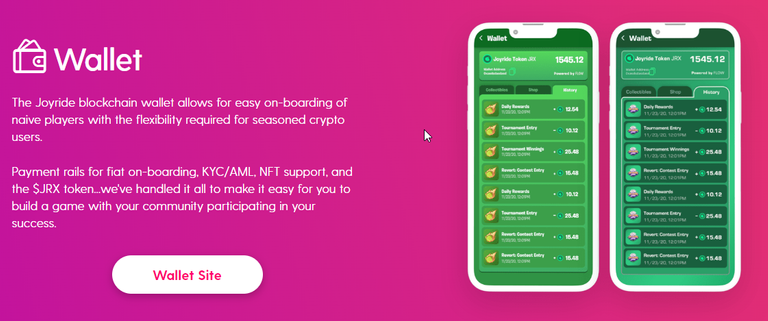 The wallet is the most vital piece of equipment that you need for interacting with the blockchain layer. You become an owner of your assets, but don't expect to make a killing during the current bear market. Joyride provides all the features and benefits that plug the wallet directly into your game. Gamers can manage all their assets easily in one place with no hassle.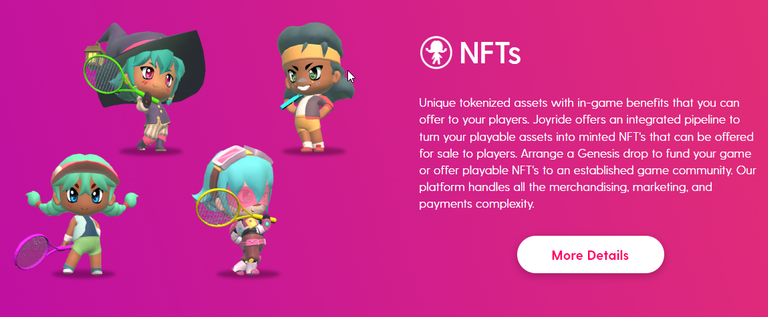 NFTs are the backbone of blockchain games, and a new industry is rising among them. The euphoria and hype have faded away recently, but the core concept remains alive. New use cases appear to bring value each day. Joyride has not forgotten to bring them to the table. The only thing you need to do is incorporate them into your game with your own creativity. It is the beauty of crypto, to have a choice.

Joyride has its own tokens under the sexy name $JRX. You can use it to create your own economy in the ecosystem. Built your gaming marketplace where you can create and sell your game assets. Those precious assets help you make a profit or get stronger on the battlefield. We can imagine if more games are integrated into the Joyride space, the value of the token will increase.
Conclusion
Joyride seems like a cool project built into the space of Flow blockchain. Basically, they provide the tools you need to build a blockchain game for iOS, Android, and Unity. You save time and you can focus on your game development without thinking of the complexity of the blockchain buzzword.
In the next article, I will talk more about their token, blockchain, and games on the Joyride ecosystem.
Have a great day!
---
---