Blockto Wallet for Playing Chainmonster on the Flow Blockchain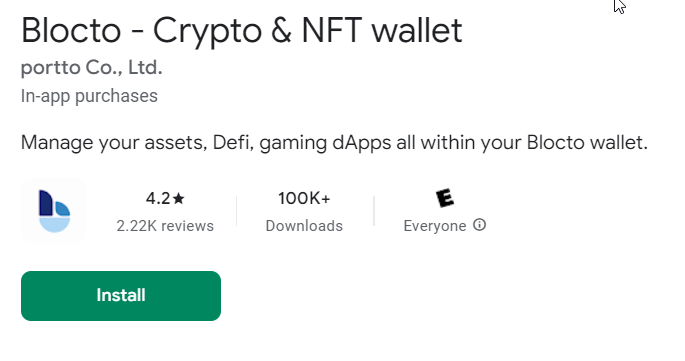 Introduction
I make a search with the term Blockto wallet on Google Play and found it easily with no hurdle. I have a good impression with an extraordinarily big number of over 100K who downloaded and install it. As well, a review of 4.2 to 5 is not bad either, as you see in the picture.
The installation was smooth, and the software takes only around 5MO in space in your smartphone drive. It is not taking much space compared with a lot of apps around.
When you start the Blockto wallet, you have two simple choices to make. It is not too complicated to make a wise decision.
Those options are:
Sign in
Create an account
An incentive for creating your account is you receive points that will cover the gas fees for up to 100 transactions. Pretty cool to have over 100 transactions covered directly in the Blocto wallet. My path is to create an account for playing Chainmonster on the Flow blockchain.
After you press the option of creating an account, you have a new screen that pops up to choose your username. The information that you need to provide is your email and put a referral code if you want one naturally. Then you need to go to the next screen. A screen will pop up to validate your email with a temporary passcode that is valid for 5 minutes sent by Blockto. Put the passcode on your Blockto APP, then you will have access to the wallet.
Access Chainmonster with Blockto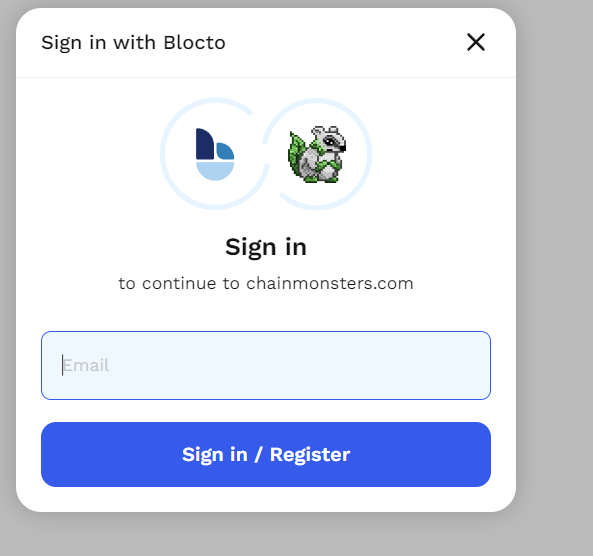 You need to sign in with the email you have subscribed to Blockto. Then you will have a passcode sent by email. During the process, set up your account and make a free transaction paid for by the Blocto APP. It is easy to follow the process and you will have access to the Chaimonster website in less than 5 minutes.
Discord channel of Chainmonster
Now I need to figure out how to get the access token for playing the game on the Flow blockchain. I have tried my luck with their Discord channel. You need to get verified by validating an emoji, then you can start posting under the general channel. A mechanism for avoiding spammers and making sure you are a real human behind the keyboard.
I have asked about how to get the famous access token. And in less than 5 minutes, I received an answer. The demo version of the game will be available to everyone on the 4th of October. I need to wait patiently until then!
It is worth at least having the foundation in place ready for playing the game.
Conclusion
I have set up my Blockto wallet, which you need for interacting with the Chainmonster. It is a big learning curve, but I believe is worth it for making progress in the Flow blockchain.
Now I need to wait patiently until the 4th of October when the beta will be available to everyone. I can't wait just to know what to expect from this potential game that is free to play.
Have a great day ahead!
---
---