December Report: My Author Reward to Curation Reward ratio status
Last month I wrote a post to document my Author Reward to Curation Reward ratio status.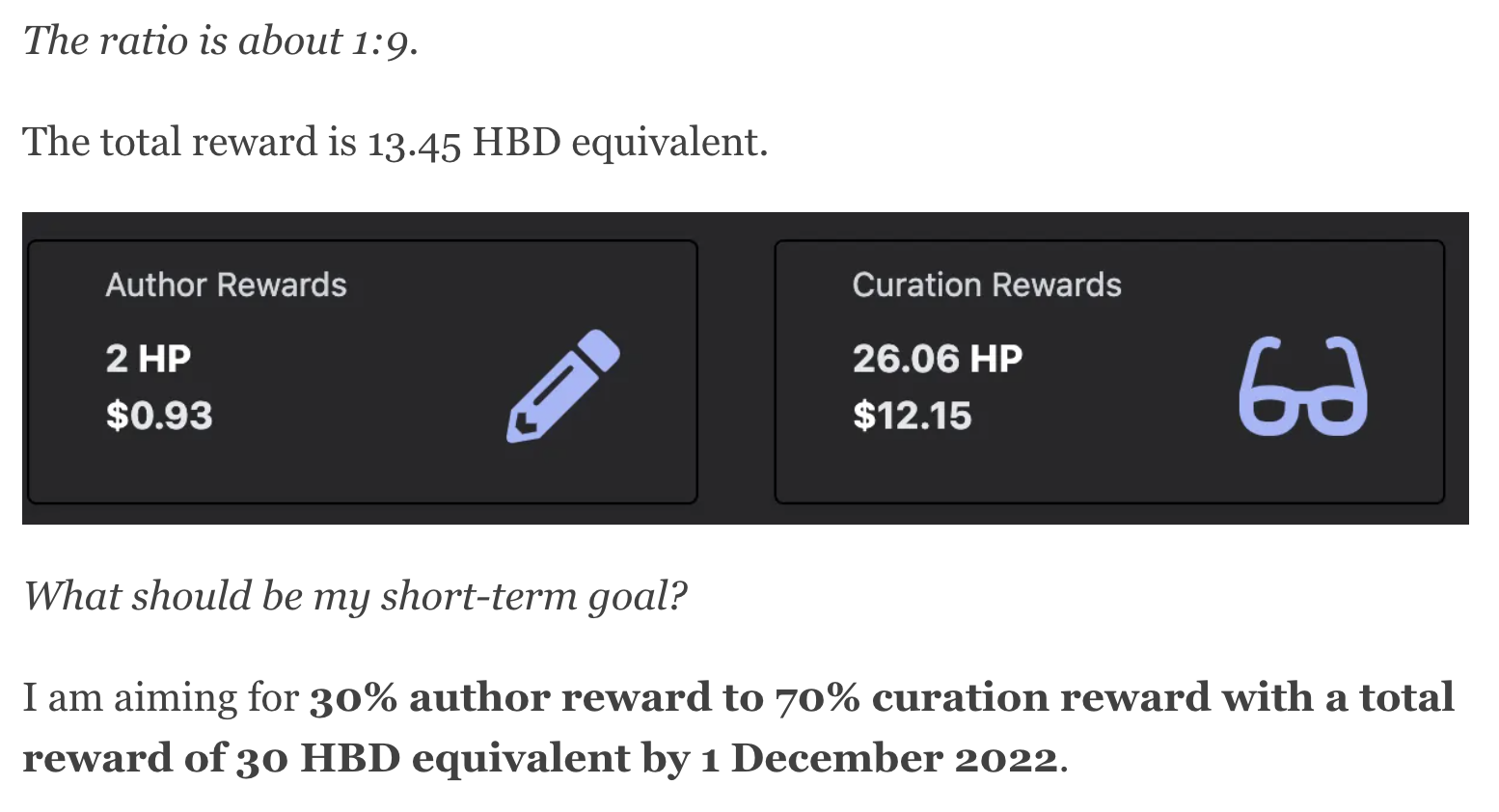 As can be seen above, I was aiming for 30% author to 70% curation rewards for November 2022.
It is December now, how is it looking?

The result is that I have achieved a ratio of 28% author to 72% curation.
I am inching closer to the goal set.
The overall yield in HP is also higher (+ 5.2HP), but in HBD terms it is lower by 3.15 HBD due to a drop in Hive prices.
It is worth noticing that my curation reward dropped. It is seemingly less efficient this month. I recall the removal of auto-votes in November, so that might have some effects.
In theory, it shouldn't as I am also still voting actively though I try not to let the vote value fall below 80%. My votes carry more value, but they are replenished and they are voted. So I think the curation reward should not have dropped.
In any case, I have also powered up to 7K, so I do hope to see my absolute Curation Rewards go higher in my January report. I am wondering if I can add 5 HP to my curation rewards since I increased my HP from 5k to 7k. I should see the corresponding 20-25% increase.
As for authors' rewards, I need to stay on the course for writing. Building a network of friends who appreciate my work remains important to me.
I shall report again in January 2023.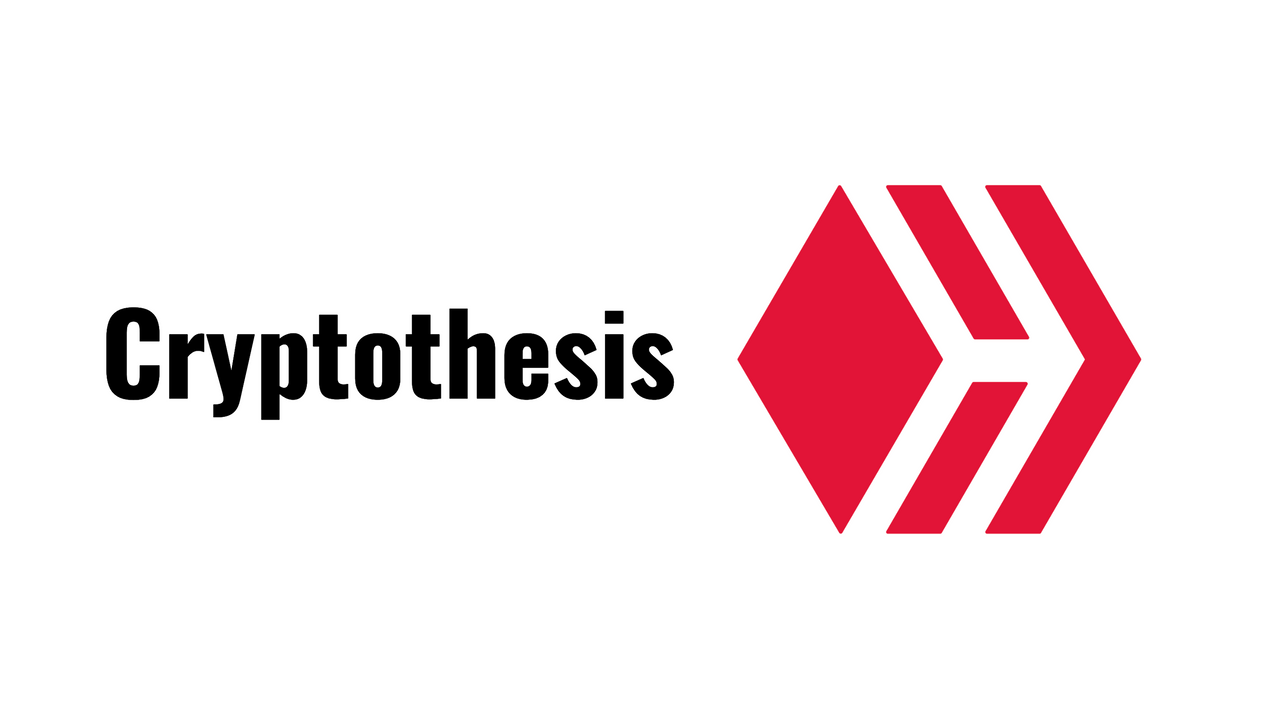 P/S: This is not financial advice, and please do your own due diligence before investing.
If you read this far... and if you are a like-minded Hiver who is on the path to learning more about Hive and crypto investing, and if you like to be tagged when I write such posts, I welcome you to leave a comment below and let me know. We can form an alliance to support each other's growth.
You might be interested in this post, @jacoalberts, @young-kedar, @svanbo and @hankanon!
Posted Using LeoFinance Beta
---
---