Learn about HBD and more about Hive from Quinn and Dan on Twitter Spaces
The much awaited conversation to clarify whether HBD with its 20 percent APY is a scam has finally happened.
This is the link.
https://twitter.com/i/spaces/1lPJqBkdpkwxb
Interesting conversation points from Quinn and Dan to enjoy.
Definitely listen to it.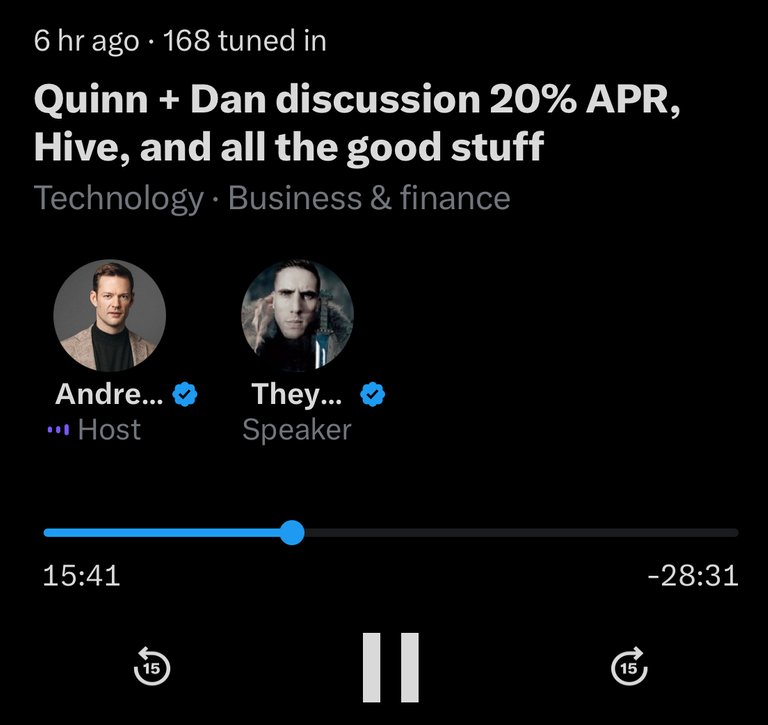 ---
---